The Nashville Predators clutch up on the biggest weekend of the year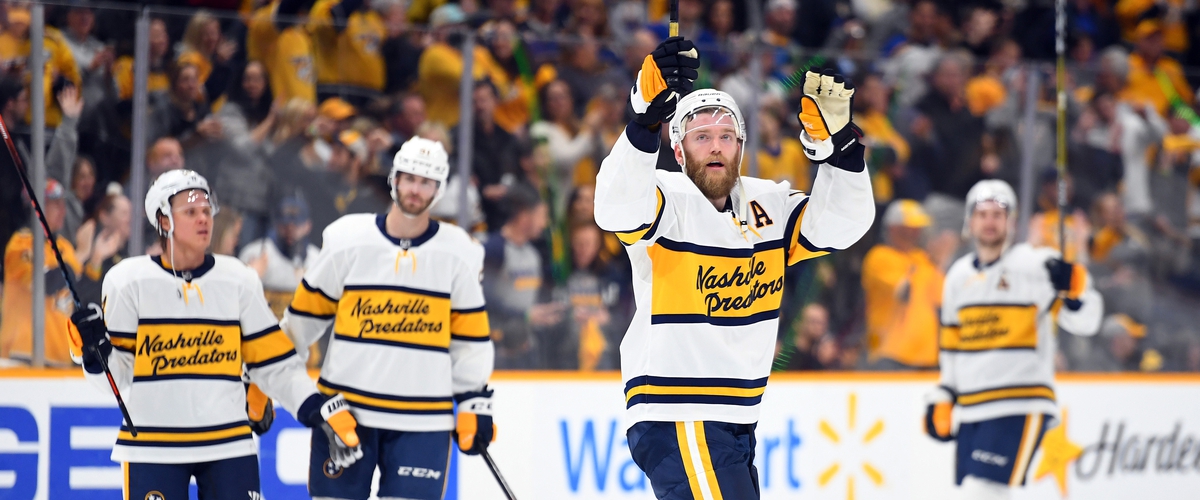 The Nashville Predators just took all four-point from the central division-leading St. Louis Blues on Saturday and Sunday as the two rivals squared off in a weekend home-and-home series.
The Preds managed to defeat the Blues in back-to-back games back in November and closed out the season series with the defending Stanley Cup winners 4-0-0 thanks to a late Kyle Turris goal on Sunday night in Nashville.
The Preds got the better of the Blues on Saturday in STL as Mikael Granlund scored a powerplay goal midway through the third period to give Nashville a 4-3 win. The same thing happened on Sunday night with Turris scoring late in the third to give the Preds a 2-1 win.
According to sources close to the team, this was THE weekend that decided whether or not the Predators would be overhauling their squad and looking ahead to next season, or making a push for the postseason.
While St. Louis was clearly the better team on Sunday night, the Preds determination coupled with a stunning performance from Pekka Rinne helped them to pick up all the points from the weekend and push ever closer to the last wild card spot they so desperately want.
If the team can stay healthy and find a way to score goals in bunches, they could be a scary team come late April.
Don't forget the Preds barely snuck into the playoffs in 2017 when they wnet to the Stanley Cup final and we could see that repeated this season if we are lucky.