Vanderbilt baseball stumbles out of the gate, but don't panic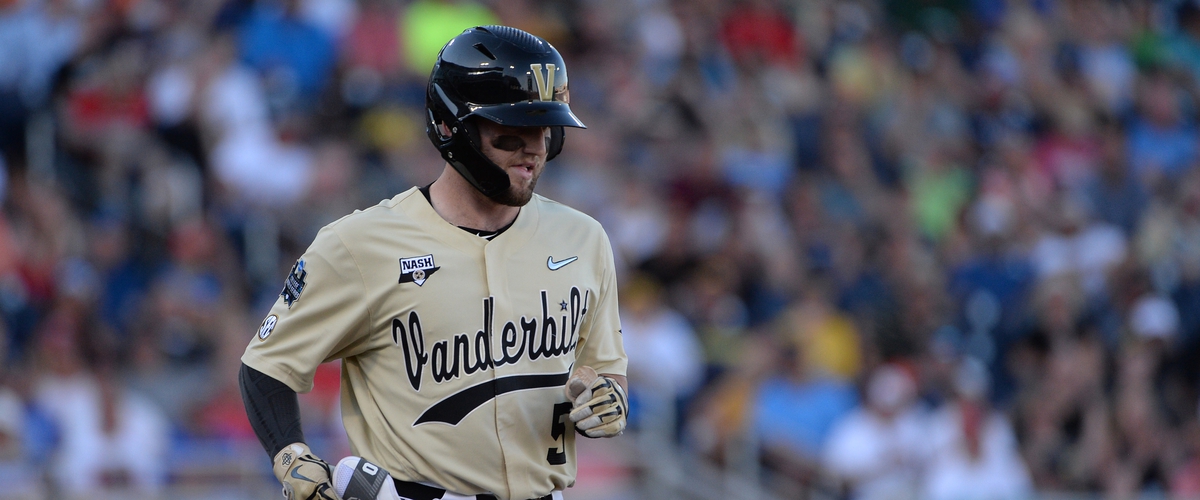 When you're the defending national champion, you have a bullseye on your head. Especially when you face the team you beat in the title game just months before in the first game of the season.
For head coach Tim Corbin and the two-time NCAA champion Vanderbilt Commodores, the MLB4 Collegiate Baseball Tournament in Scottsdale, Arizona did not go to plan. The Dores lost a nail-biter to the #13 Michigan Wolverines 4-3 before defeating UConn 6-1 and closed out the weekend with a surprising 9-8 loss to Cal Poly.
As the title holders and starting the year at #1, going 1-2 is frustrating. However, with over 50 games to play in the regular season, there is absolutely no need to panic. If anything, this is a great learning lesson for Corbin's men and was an event that was supposed to knock the rust off the bats.
The best and worst parts of Vanderbilt's three games in Arizona were its pitching. After one of the best freshman years you will ever see, Kumar Rocker picked up right where he left off in the tournament pitching six full innings against UConn and allowing just one run while striking out nine.
The biggest problem with Vandy this weekend was junior pitcher Tyler Brown who picked up the losses in both games. Coming on in the bottom of the ninth against Cal Poly, Brown allowed two hits and two costly runs in 0.2 innings of work.
Against Michigan, he pitched two full innings and allowed three hits and two runs in the top of the ninth to cost the Commodores the game.
So, adjustments need to be made in the pitching rotation, but the bats have not lost their shine despite the seven-month layoff. 17 runs in three games are almost unheard of now and it will likely be the CJ Rodriguez show this season.
Rodriguez went .500 from the dish and managed three RBI's in a fantastic opening weekend.
It's very nice that Vandy plays its next 11 games at home in front of the friendly fans at Hawkins Field and the team should gain a great deal of confidence because of it.
It's just a matter of time before this elite squad gets hot again and once they do, they will be one of the top five teams in the country.
---