My three bold predictions for the Tennessee Titans this offseason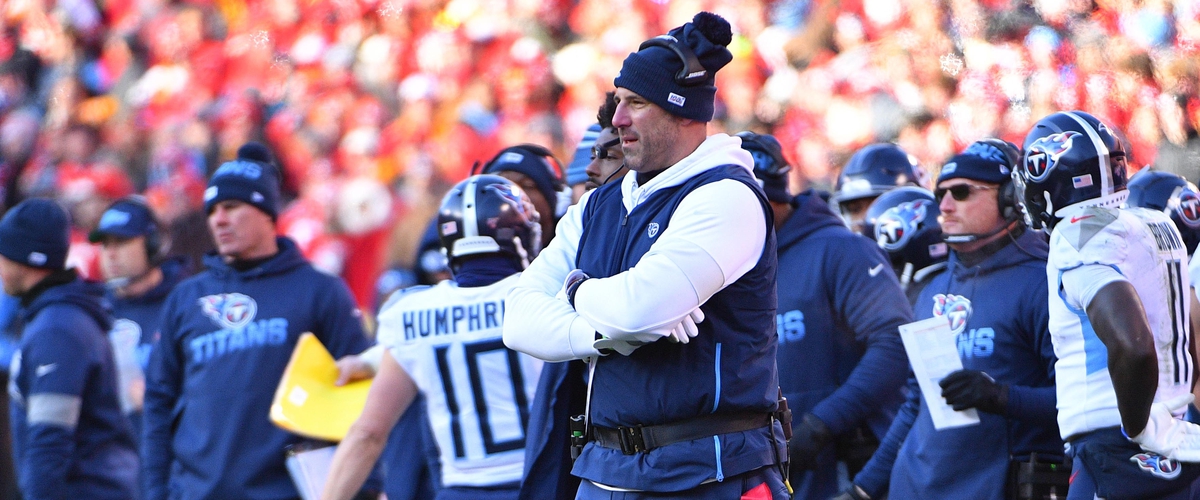 The Tennessee Titans enter the 2020 offseason in a much different spot than they were just a year ago. Having gone 9-7 in 2018 and missed the postseason, the Nashville franchise won nine games again in the regular season but managed to sneak into the playoffs as the lowest seed in the AFC.
Buoyed by an AFC Championship run that saw Mike Vrabel's team defeat Tom Brady and the defending champs before stunning the league's MVP and the Baltimore Ravens, there is a lot of optimism and buzz around the Music City at the moment.
Just under a month away from the free agency period opening, I take a look at what big moves the Titans could make with 22 pending free agents.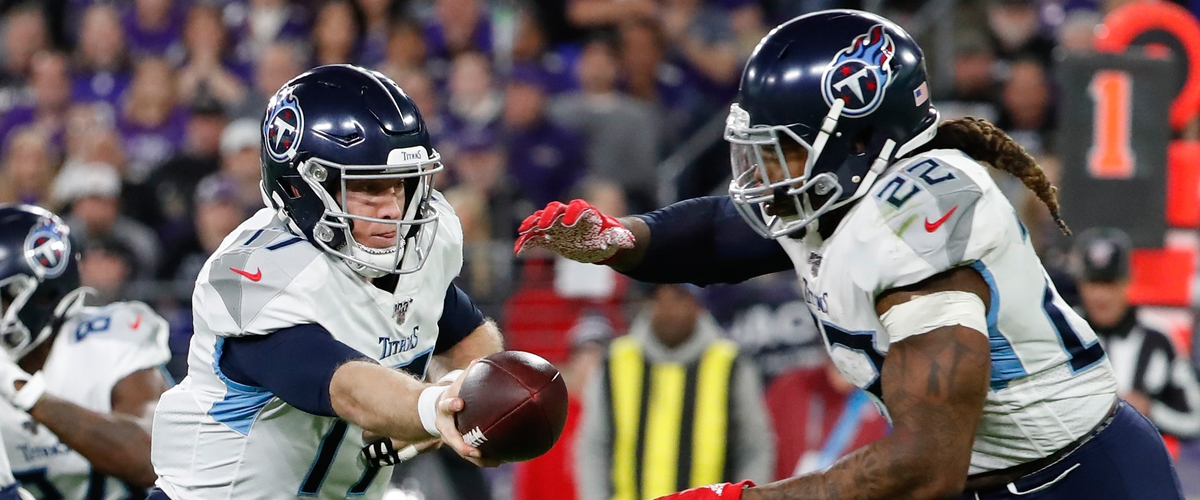 Ryan Tannehill and Derrick Henry will both return
This - for me and Titans fans around the globe - is a no-brainer. Tannehill and Henry in essence saved offensive coordinator Arthur Smith's job with the way they played in the second half of the season and the way they executed the play calls made Smith look like a genius.
As I mentioned in an article last week, the offers for Henry need to be realistic and shouldn't be on the same level as Ezekiel Elliott. That doesn't mean the man won't get paid, of course.
Henry and Tannehill deserve the money and to stay in Nashville. Henry has voiced his pleasure with the way the last two seasons have gone and said in an interview earlier this week on Taylor Lewan's 'Bussin' with the Boys' podcast that he would not only love to still be a Titan, but have Tannehill as his QB.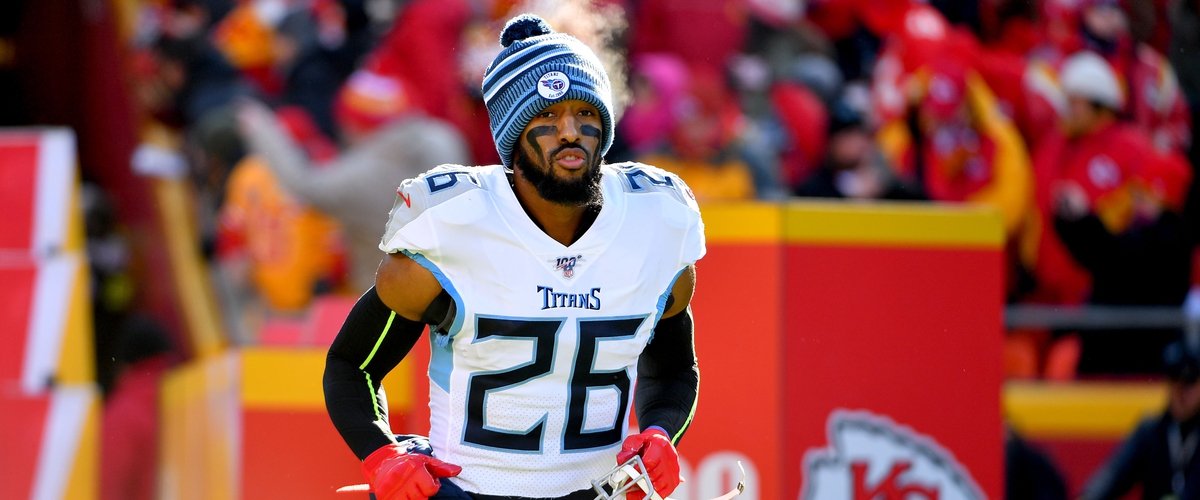 Let Dion Lewis, Jack Conklin, Cameron Wake, and Logan Ryan walk
This may come as a bit of a surprise to some, but hear me out.
The Titans have a plethora of veteran players on the team - seven players from the 2019 roster have played in the NFL for 10 years or more - so they need to clear some more cap space and let some of these older guys go.
You may notice I left off Wesley Woodyard and Delanie Walker here. While Woodyard is moving to more of a special teams leader and third down linebacker and Delanie has struggled with injuries the last two seasons, I still think these two have more to offer this team.
The four names I listed are expendable in my eyes. Dion Lewis has been average at best since coming over from New England in 2018 and with Derrick Henry already shouldering the bulk of the running duties, the Titans simply don't need to be paying a third-down back over $5 million a year. If Tennessee cuts him before June 1, they could save nearly $4.5 million in cap space.
If they elect to trade him, they will save just over $4 million.
Cameron Wake was an experiment that backfired on GM Jon Robinson. Paying the edge rusher $16 million in base salary over three years after a very successful career in Miami was a stretch to begin with, and after missing nearly half of the season due to injury, it's time to move on.
If the Titans keep Wake into training camp, they will take a $9 million cap hit. The move at this point - while a little bit uncertain - would be to draft an edge rusher late in the first round and hope everything goes to plan.
Conklin's contract and Ryan's contract are both up. Conklin is just now coming to the end of his rookie deal and the right tackle has been a bit of a disappointment after being taken eighth overall in 2016.
It seems to always be him getting called for a hold or missing a block in a key moment.
Ryan, on the other hand, has been a great addition to the team and has become a staple of the Titans secondary. While he won the game against his former team in the AFC Wild Card with a pick-six, it's hard to justify signing him to another huge contract at nearly 30-years-old.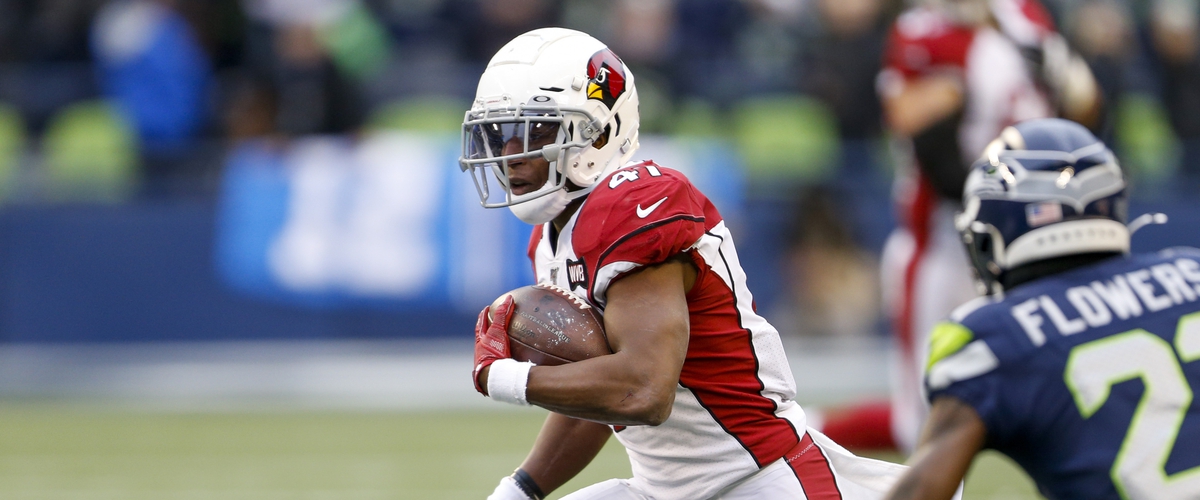 Three free agency signings that COULD happen
So the Titans are going need to resign two players on offense and let go of four veteran guys. So, who will they actually bring in to help get them to the Super Bowl this fall?
My three bold predictions are running back Kenyan Drake, tackle Donald Penn, and cornerback Aqib Talib.
Other than Drake, the two other guesses I'm making here are temporary fillers. Here's my reasoning.
Drake was the rotation back at Alabama with Derrick Henry and returned kickoffs for the Crimson Tide as well. Drake amassed nearly 700 all-purpose yards backing up the Heisman winner during the 2015 season and has blossomed into an elite scatback in the NFL.
Should the Cardinals and Drake not reach terms, the Titans could swoop in and make an offer. He's a great pass catcher and a mismatch for linebackers, so, if Vrabel and company move on from Lewis, Kenyan Drake has to be the first choice to replace him.
Donald Penn has had a very long NFL career and at 36, he is probably two years from hanging up the cleats. That's why the Titans could sign him to a short contract, draft a right tackle, and groom him to take over for Penn when the time is right.
The same goes for Talib. Aqib has bounced around the league for years now and after two average years with the LA Rams, he could be just the guy the Titans secondary needs to be considered elite.
Malcolm Butler and Adoree Jackson made huge strides in 2019 in terms of man-to-man pass coverage and Talib's ability to slow down taller receivers is something this team is missing dearly.
---