Three takeaways as Nashville SC cruises past D.C. United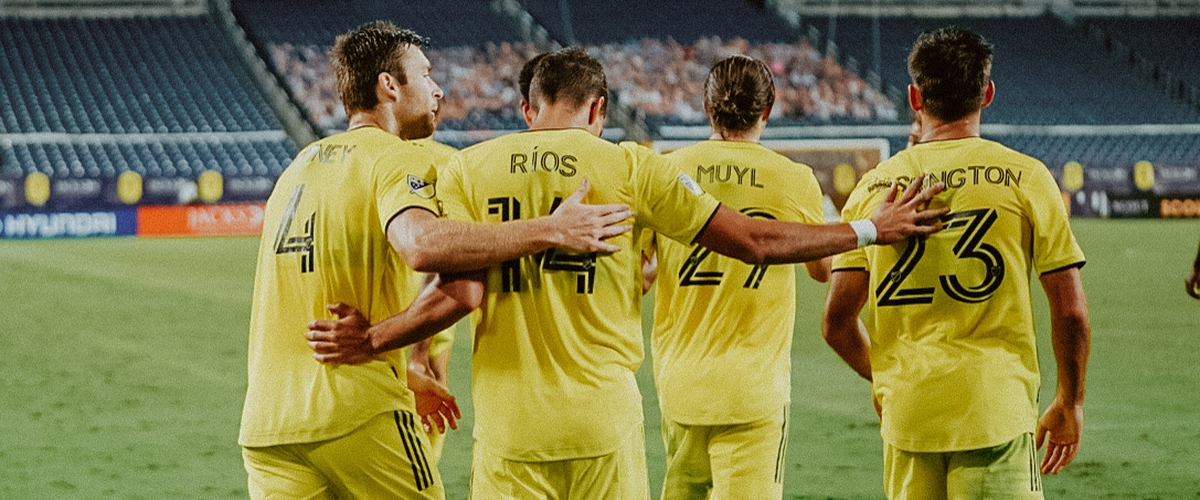 The scoreline may not reflect the same sentiment, but Nashville SC's 1-0 win over D.C. United on Wednesday was about as easy as a professional football match can get.
Nashville saw strikers Dominique Badji and Daniel Rios start a match together for the first time in MLS last night and unfortunately, Badji did not make it past the half hour mark. He was pulled off by manager Gary Smith with what appeared to be a hamstring problem and was replaced by Alan Winn who made his second consecutive appearance.
The lone goal in this match came from the Mexican international, Rios, came in the 70th minute off of, you guessed it, a set piece. The corner from Alistair Johnston fell perfectly to Dave Romney who redirected the ball to Rios for the goal.
Here are my three takeaways from the contest.
The match congestion and the injuries
Earlier this week, Nashville learned the remainder of its schedule for the MLS regular season.
Here it is.
With so many games - more matches away than at home, of course - and travel coming over the next six weeks, Nashville will likely use a litany of players.
We have now seen all three of the players the club is relying on to score go down with injuries as the team plays two and three matches a week.
Randall Leal missed the last two matches before returning last night, Hany Muhktar is out injured and missed last night's match, and now, Dom Badji will likely be out a couple of weeks with a hamstring problem.
The question now becomes, who will step up and lead the forward line? It sure was relieving to see Rios score last night and get his first in Major League Soccer, and I have cautious faith in him moving forward.
A goal, six shots, and three chances created as the number nine in Smith's formation is exactly what NSC is looking for in a forward.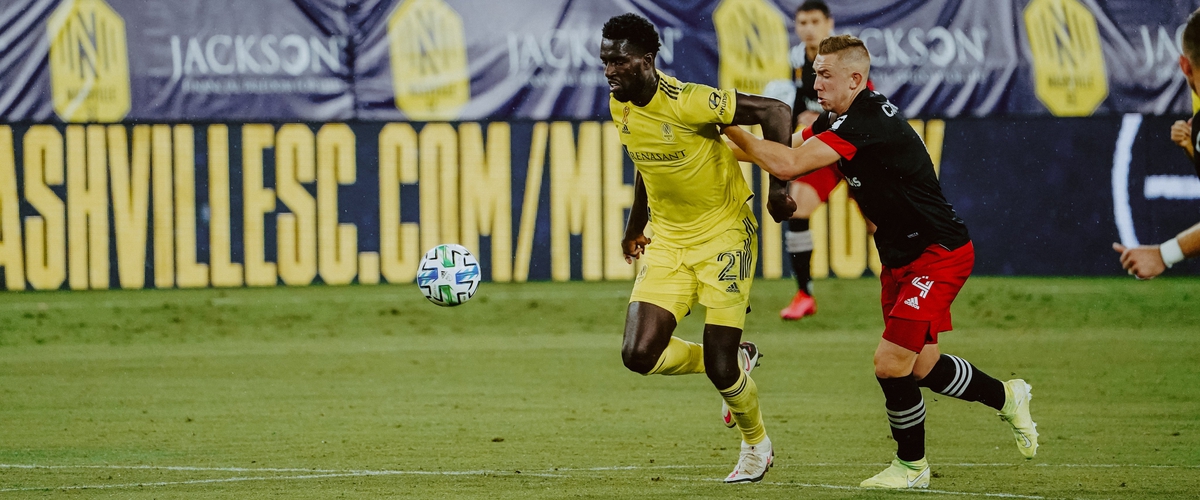 HUGE props to Derrick Jones in his first start
I am going to go as far as saying this was the best individual performance over 90 minutes from a player in Nashville SC's short MLS history.
Midfielder Derrick Jones made his first MLS start against D.C. and though Rios will take the plaudits for the game-winning goal and his involvement on the attack all night, but Derrick Jones won Nashville the game.
Let me first say that Jones was an unstoppable force in the midfield. He and Anibal Godoy are so good at controlling the ball while being pressured and finding teammates despite being closed down.
While his stats alone were stunning - he completed 91 percent of his passes, made eight recoveries, won NINE DUELS, and was fouled five times.
His biggest contribution of the match was frustrating and then forcing D.C. midfielder Russell Canouse to earn two yellow cards. He was sent off just before halftime and that sucked whatever fight remained in the battered United lineup.
With Muhktar likely out again for Saturday's match against Houston, Jones could slot into the midfield once again and play as a free-roaming CAM.
McCarty, Jones, and Godoy could form a formidable trident in the midfield that dictates the pace of play, something that Nashville desperately needs.
A resounding victory in everyway except one
I said heading into this match, Nashville should be favored and will in all likelihood dominate. They did exactly that and some.
Comparing the two teams solely on the statistics, it is very clear how much better NSC truly was.
62 percent possession, 16 shots (five on target), 12 chances created, an 88 percent pass success rate, and allowing the visitors just one shot on target says it all.
This was the most complete effort from Gary Smith's squad this season, but when will Nashville take that next step and put matches like this away with two or three goals? That is hugely important question as we head towards the final month and the push for the postseason.
---