Three takeaways as Nashville SC earn a draw against FC Dallas on Sunday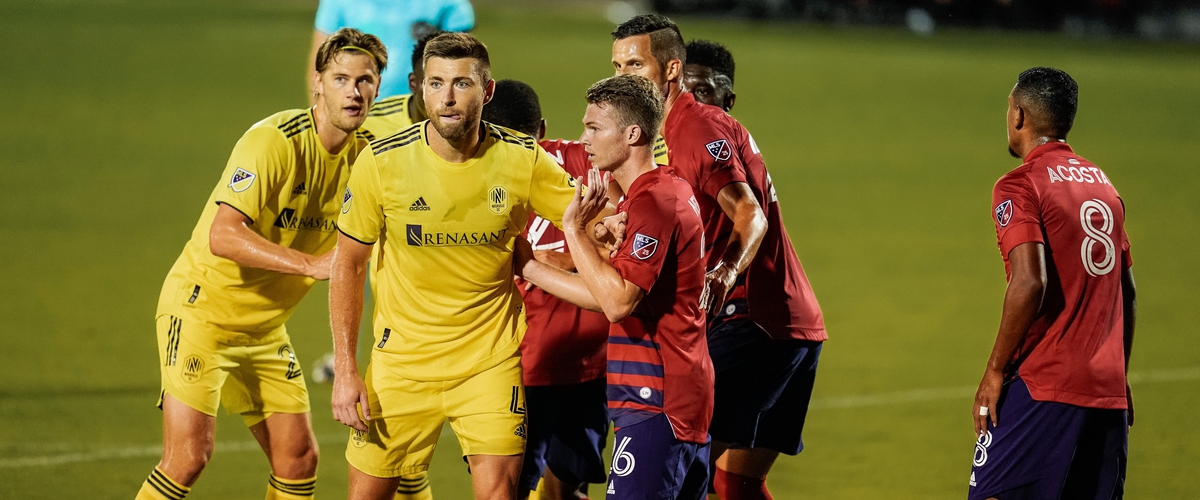 Nashville SC picked up four out of six points in two trips to Toyota Stadium and Frisco, Texas this week and I couldn't be happier.
Five months without soccer and having yet to score a goal or win a match, The Boys in Gold earning four points against a solid Dallas team is impressive. The rust is dissipating and the focus now turns to the next weekend and the next match.
Joe Willis earned himself another clean sheet and Nashville was much closer to finding a winner than FC Dallas. Here are the three takeaways from the stalemate.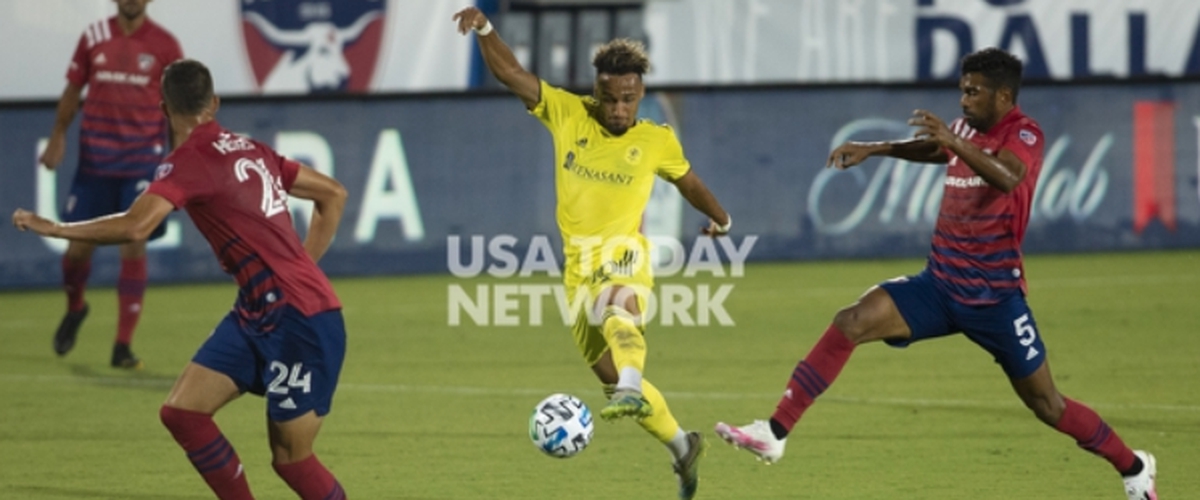 Nashville's attack shows lots of promise
I was critical of the attack following the win on Wednesday and after the draw last night, the narrative has completely changed.
I'm not sure what manager Gary Smith did in training between Wednesday and Sunday night, but whatever it was, wow did it work.
NSC had just seven total shots in the first meeting with four going on target, but after the rain delay on Sunday, the visitors totaled 21 shots and seven were on target.
Randall Leal on the left and Hany Muhktar drifting from the central attacking midfield spot to the right-wing were the spark plugs in the attack as many expected from them at the start of the season.
Leal had two or three flurries into the box and was very close to scoring in the first half, but was stopped by Dallas goalkeeper Jimmy Muarer on back-to-back attempts.
Muhktar had a couple of good looks from set-pieces but could not quite find the target. I have also been hyper-critical of Dominique Badji for his lack of involvement in the attack.
Well, he played much better in Nashville's fourth match as he hit the post and frustrated Dallas' defensive line with his pace and defensive pressing.
The goals will come if the attack can keep up this momentum!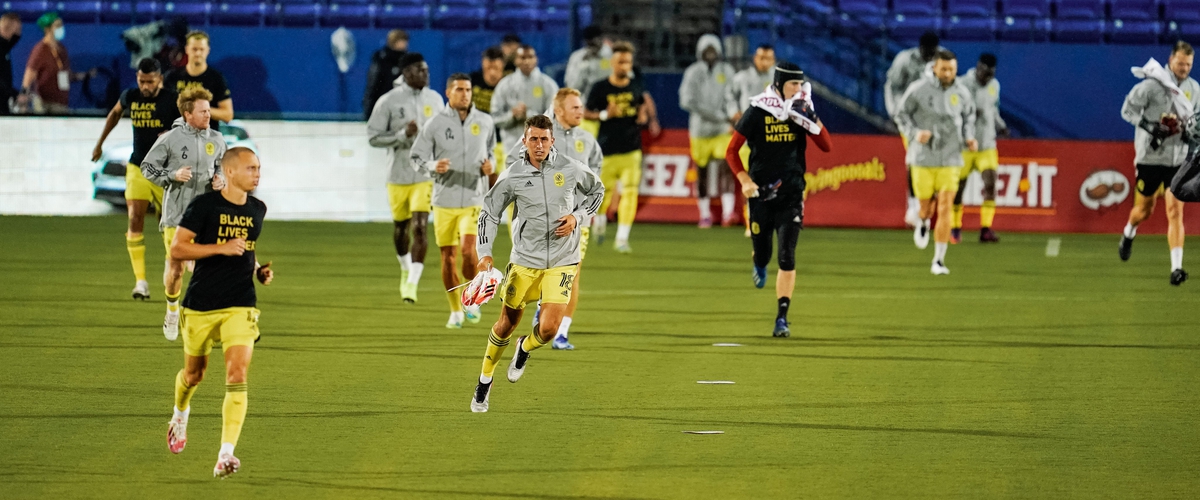 The world does not want us to play!
Basically, Nashville SC is batting 50 percent right now. They have had six matches scheduled between last night and February 29th and three of those matches have gone ahead on time.
Remember, Nashville played two matches - losing both - and were scheduled to host Columbus Crew in March before the season was put on hold amid the coronavirus pandemic. That as the first cancellation.
The second came in Orlando in early July when NSC was sent home from the MLS is Back tournament with nine players and staff members testing positive for COVID-19. Then, last night, the match was scheduled to kickoff at 7:30 p.m. local time and did not get started until just after 11 p.m.
Whatever Nashville SC did to upset Mother Nature, we need to do something to put things back into balance.
The team has navigated all the uncertainty like professionals and having to sit in the locker room and wait three hours for a major thunderstorm to pass to then play a match at midnight is no easy task.
NSC looked much more prepared after the delay than the home side - even though Dallas had the majority of the possession - and had much better chances.
Debuts, debuts, and more debuts
As a brand new club, Gary Smith has a lot of players on the squad who have no experience in Major League Soccer.
So, with every match the club plays, there are bound to be plenty of players who make their debuts. On Sunday, rookie Alistar Johnston made his first MLS start after debuting on Wednesday and was incredible as a right-wing back.
He locked down Paxton Pomykal for nearly an hour and was involved on some of the attacks as well.
Taylor Washington and Jalil Anibaba also made their first appearances in MLS last night. Anibaba was assertive starting behind Johnston in the formation and that right flank was a big reason Nashville was able to push the action forward and also hold the hosts at bay.
These two matches in Frisco have shown that Nashville has some quality depth on the roster and can utilize the five-substitute rule change to change the flow of the match in the second half.
---