Three takeaways as the Predators bow out of the playoffs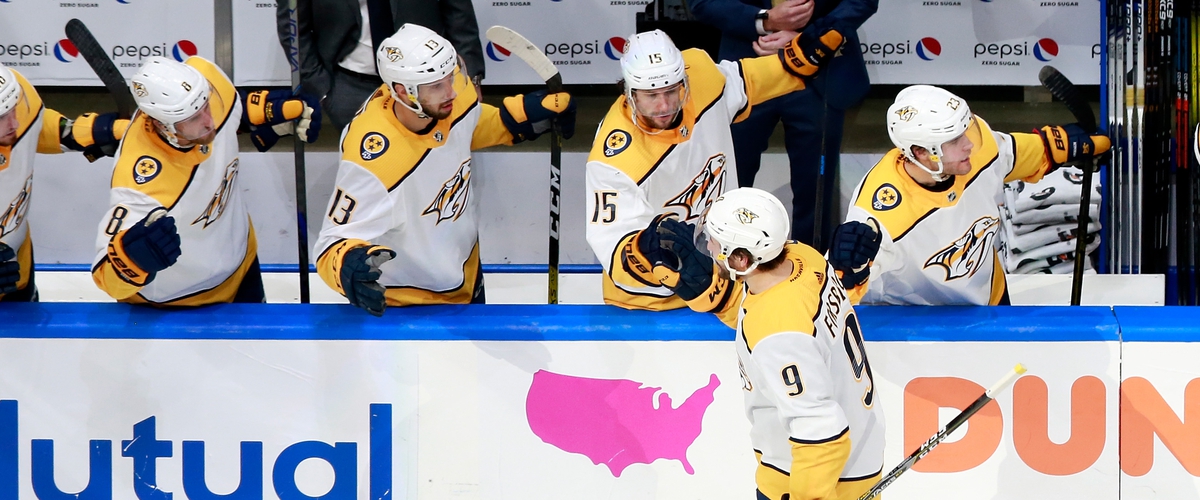 The Predators learned the hard way that quantity does now always lead to quality. Despite dominating the Arizona Coyotes in the shot department all series, the lower seed managed to get the lucky bounces and goals at the best times.
After just five games - four of which counted for something - the Nashville Predators' 2019/2020 campaign has come to an unceremonious end.
Here are the takeaways.
It just wasn't meant to be
The chances were great. The first periods in games two through four were great! The Preds just ran in to a red hot goaltender in Darcy Kemper who wouldn't let the Preds buy.
A valiant effort from the JoFA line was not good either and the Predators will be packing up and coming back to the Music City in the coming day or two.
All eyes will look to the offseason and there are plenty of issues that need to be addressed.
Was it a mistake to not give Pekka a chance?
Where was Pekka Rinne during this entire series? That is the question that will be asked repeatedly of head coach John Hynes. Rinne did not feature once across the four games plus a little bit of overtime.
Not to say Juuse Saros was bad, it might have motivated the team a bit with a change in goal.
Saros faced 124 shots in the four games, but when the Preds were racking up 50 plus shots like today, it is angering to think about the three losses.
Where to now?
As Robby Stanley points out, this team is trending downward as the years pass. They were inconsistent and sloppy in the regular season and not a whole lot changed after the five month layoff.
The team has to consider making moves during the offseason, but is there time? Will there be sellers on the market after such a crazy year?
It is nearly impossible to predict. General manager David Poile loves to make moves in the market and he will most likely do that again in the coming months.
It was a sad ending for a forgettable season in terms of results. Time to look forward.
---