Titans: The three best players from the win over the Jaguars in Week 2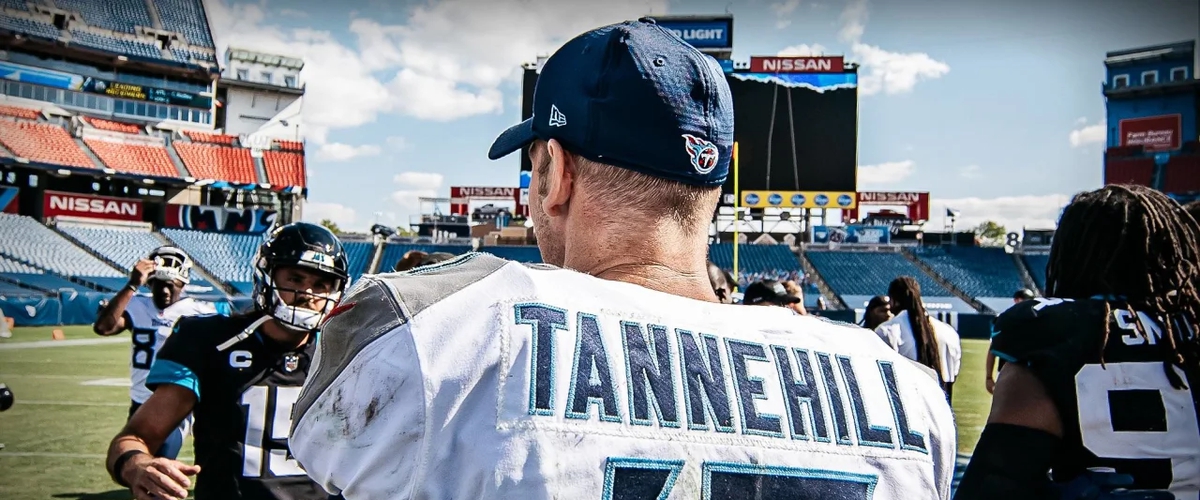 The Tennessee Titans dug deep to beat the Jacksonville Jaguars in a thrilling contest in Week 2. Despite leading the entire game, the Jags fought back in the fourth quarter to tie the game and it took a 49-yard kick from Stephan Gostkowski to win the game.
Here are my top three players from the game.
QB Ryan Tannehill
QB1 was at his best after a slow start on Monday Night Football. The Titans offense looked rusty week 1 in Denver, but in Week 2, it was like Ryan had flipped a switch.
Tannehill was was not afraid to lead the offense when Derrick Henry couldn't get things going on the ground and wow was he accurate. Tannehill finished 18 of 24 for 239 and four touchdowns (tying a career-high).
He was sacked only once and finished with a quarterback rating of 90.2. That's two weeks in a row without a turnover and the Titans' leader has completed 70 percent of his passes. Without AJ Brown on the field for this game, I think this speak volumes to Tannehill's character and ability.
He spread the ball around to five different receivers and targeted six. Cameron Batson - a surprise inclusion on the 53-man roster - made a couple of great catches and Kalif Raymond was on the field for a few snaps as well.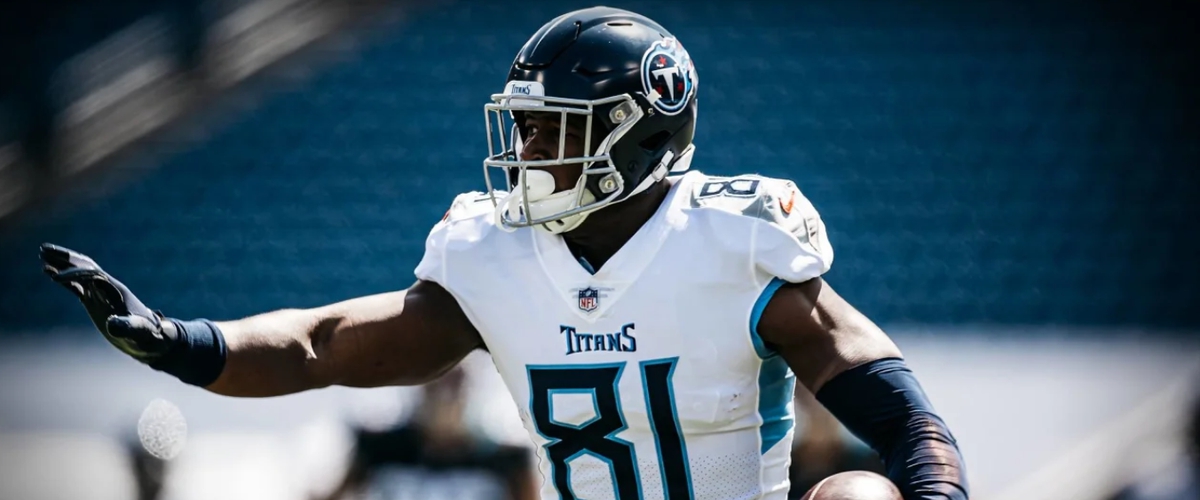 TE Jonnu Smith
I firmly believe that Jonnu Smith has made the biggest improvement over the last 12 months and no one can tell me otherwise.
In his first two seasons in the NFL, Smith totaled 38 catches on 60 targets for 415 yards and five touchdowns. That was over the course of 29 regular season games.
In 2019 and thus far this season, in 18 games, Smith has 43 catches on 56 targets for 559 yards and six touchdowns. The production jump has been stellar with Delanie Walker injured and now no longer on the team.
The third-round pick out of Florida International University hasn't been flashy - for the most part - but has been nothing short of consistent and tough. It is clear that OC Arthur Smith has taken note of his ability and recent performances because Jonnu has featured as the running back alongside Tannehill several times and is a big help in run blocking as well.
Let's not forget that Anthony Firkser has been more than reliable now in his second season with Tennessee. MyCole Pruitt has been a great utility tight end as well ,Smith has just been so good the two other TE's are sometimes forgotten.
Jonnu had four catches for 84 yards and a pair of touchdowns in the 33-30 win over Jacksonville this week and he has already equaled his touchdown output from 2019.
If AJ Brown is indeed sidelined for another week or two with that bone bruised knee, expect to see another four or five catches from Jonnu Smith against Minnesota. It could be even more depending on what has been discussed in practice.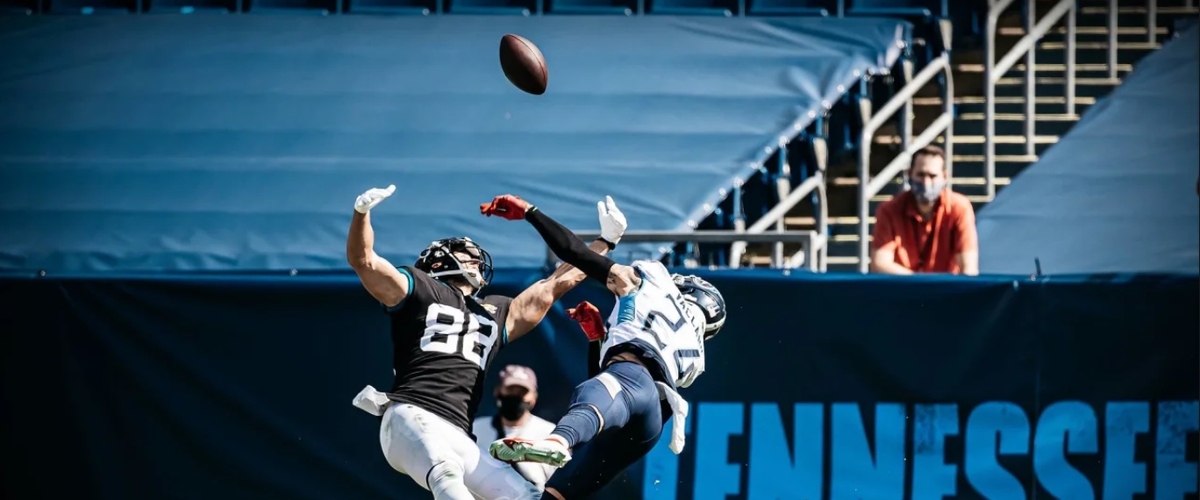 S Kenny Vaccaro
This now his eighth season, safety Kenny Vaccaro has been phenomenal for the Titans since coming over from the New Orleans Saints and he was once again in the win.
Vaccaro totaled 11 tackles - 10 of them solo - had one sack, and deflected two passes. He was crucial in defending the pass as well as the run, and had it not been for his great showing, the Titans likely would have given up over 40 points and 500 yards.
Adoree Jackson will be on the injured reserve for just one more week and once again, Vaccaro will be a key figure in the pass defense and make the open field tackles.
Can we agree that Vaccaro has been one of the best free agent signings in franchise history? Remember, he was supposed to be a one-season filler for Jonathan Cyrprien when he tore his ACL, but Vaccaro was so good the Titans extended his contract and made him the regular starter.
---