4 teams that should reach out to Dallas about Ezekiel Elliott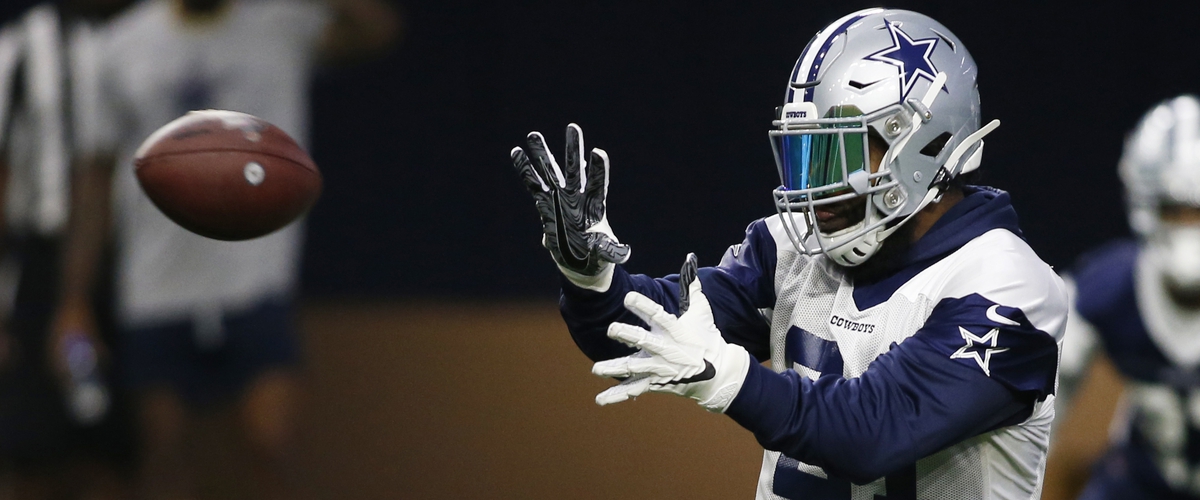 Article by Antwon "Smitty" Smith
The Dallas Cowboys are heading into contract talks with star running back Ezekiel Elliott, and who knows how the negotiations may go but they won't flow too smoothly. Elliott has been a magnet for trouble off the field which cost him during negotiations and that could mean moving on from the former Ohio State Buckeye.
Dallas could get a pretty penny if they have to cut ties and trust me suitors will be lined up from 1-31. Elliott has led the NFL in rushing 2 of his first first 3 seasons, so helps drive his value through the roof. Jerry Jones is not the type of owner that gives away his talent and he loves to spend money, so that could help sway negotiations either way.
The biggest question is what would be the Cowboys asking price for Elliott? It would not be cheap to say the least, but here are four teams that may be able to afford him no matter the price.
Related video: Ezekiel Elliott planning to holdout?
Indianapolis Colts
The Colts are the youngest team in the NFL and have a load of young talent in both sides of the football. Andrew Luck finally got a receiver with some height in Devin Funchess, so adding a game-breaking running back could put this team as a front runner in the AFC. They have the assets to make a deal for any player in the league if they chose to pursue him. Marlon Mack and some picks would be a solid return for both sides.
Jacksonville Jaguars
I think Jacksonville and Leonard Fournette are at an impasse so moving on from him is the right thing to do at this point. Yes, both of them have issues but it could mean they both need fresh starts to their careers. The Jaguars need a back to take the pressure off of newly acquired Nick Foles and Elliott would be a chance of pace guy to balance their offense. The Jags have questions about Jalen Ramsey's future so throwing a package together centered around him makes a ton of sense. Dallas has a top 10 defense and adding him would help their offense thrive.
Detroit Lions
Everybody knows the story of the Lions anemic running game, so there is no need to sugar coat why he makes sense here. Matthew Stafford is going into his 11th season and the wear and tear on his arm is mounting with every passing year. Elliott could extend his career and give him a threat out the backfield, something he's been waiting for lighten his load. The Cowboys could land at least two 1st round picks here or maybe more. Detroit would mortgage their immediate future for a talent that they haven't seen at the position since Barry Sanders.
Los Angeles Chargers
The Chargers may not be sold on Melvin Gordon because of his injury history, so they would probably take a look at a straight up swap or add a pick to the deal. Los Angeles has a dynamic receiving core already, so adding a running back of Elliott's stature could open this offense up tremendously. Philip Rivers clock is running short on time too so they are in win now mode, which means they need to start building for their future without him.
These teams could benefit differently from adding Ezekiel Elliott but nonetheless it makes sense for each of them. Elliot is a superior talent that could change any franchise, but can be overcome his off-the-field issues to build on his early success in the NFL? We will find out soon whether it's in Dallas or elsewhere.
Follow me on:
Twitter: @fatboislim_21
Instagram: an2won
YouTube Channel: Smitty's Sports Machine
Podcast on Anchor, Spotify and Apple Podcasts:
Smitty's Sports Machine
---