Why is Julio Jones so disrespected?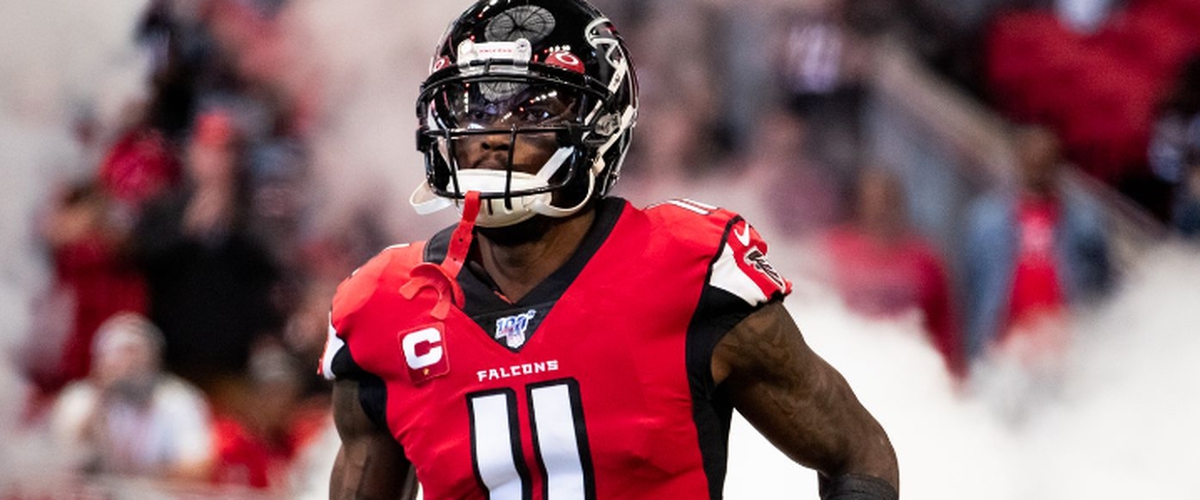 The Atlanta Falcons knew during the 2011 season that they found something special in Julio Jones as he hauled in 54 receptions for 959 yards, while scoring eight times. That was a whopping 17.8 yards a catch! He's still making amazing plays going into season #10 and he's already on a pace that will land him in Canton, Ohio when his playing days are done. He's the fastest receiver to reach the 11,000 yard mark, 2nd fastest to 12,000 yards (Jerry Rice) and he has averaged 96.2 yards per game for his career which is an NFL record. I ask for the one hundredth time why doesn't he get the respect he deserves as the top receiver in the NFL. Julio is often spoken of as a top three receiver in the league with the likes of Deandre Hopkins, Micheal Thomas and even Antonio Brown when he was a Pittsburgh Steeler.

Now it seems that the younger receivers are matched against him in a tug of war for the top spot. Michael Thomas who is one of the top receivers in the league has set NFL records for receptions and yards in his first four seasons. He even broke Marvin Harrison's receptions record with 149 (185 targets) being the main target for Drew Brees in New Orleans. Sure-handed receiver DeAndre Hopkins now of the Arizona Cardinals, is often referred to as the best in league because of his amazing catches and game-breaking ability. Hopkins has been as consistent as Thomas and Jones but has only played with a elite caliber QB (Deshaun Watson) for 3 seasons. However, all three are deserving of the top spot but which of these receivers can play in ANY offensive scheme and produce? Can they keep a defensive coordinator up at night? Julio Jones can do both! Any receiver that has three career games of 250+ Receiving will be a nightmare for any NFL secondary.

Related Video: Julio Jones vs Mike Thomas
Larry Fitzgerald is still going strong after 16 seasons and has set the bar high for Julio Jones, so the Falcon great still has his work cut out for him. He still has a mountain to climb with Hall of Famers in front of him such as Marvin Harrison, Terrell Owens, Randy Moss and Larry Fitzgerald. Jerry Rice is at the top but that's another hemisphere (lol). One thing for sure is that Julio Jones is on a pace to become one of the greatest receivers to ever play the game.

Related Video: Julio Jones is on a LEGENDARY Pace to finish among the greats!
Follow me on:

Twitter: @fatboislim_21
Instagram: an2won
Podcast on Anchor and Spotify: Smitty's Sports Machine
---