Deshaun Watson shines in Houston blowout; Gives teams that passed on him something to think about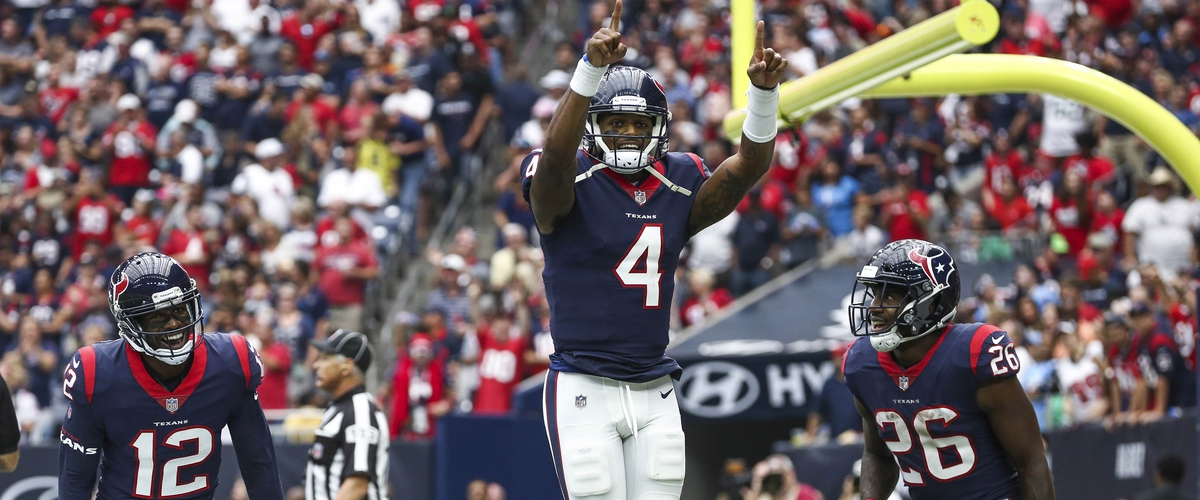 Houston Texans rookie quarterback DeShaun Watson has started his campaign off with a bang and showing the other 2 two teams (Chicago, Kansas City) why they didn't have passed him up.
Watson has started the year off with two wins and one defeat, but the biggest surprise is his numbers early on (811 passing yards, 148 rushing yards, 9 total touchdowns, 4 interceptions) leading the Texans to a 2-2 record.
He has the pedigree of a champion as he led the Clemson Tigers to a national title in 2016 and it's showing his will to win. If his performance against the Titans on Sunday won't win your trust, then check your pulse.
DeShaun only the third rookie to have 4 touchdown passes and a rushing touchdown in a game. He is working well with veteran Deandre Hopkins and with their defense they could become a Super Bowl contender in the near future.
Houston has finally found their man after a long search and a long list of misfits, maybe Watson will become an elite quarterback down the road.
I appreciate the support, follow me on:
Twitter: @FatboiSlim_21
Instagram: an2won
Facebook: Smitty's Sports Machine
Smitty's sports machine podcast: Blogtalkradio.com
Tuesday nights 7-8 p.m.
646-668-2951