Why Deshaun Watson could possibly win the MVP award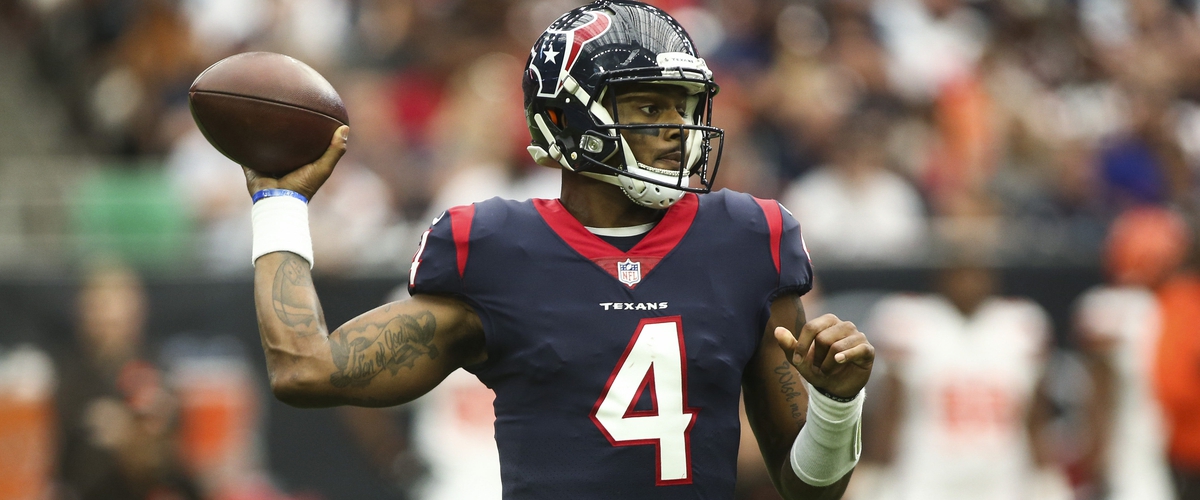 The Houston Texans rolled over the Cleveland Browns 33-17 Sunday in Houston as they keep pace in the AFC south division.
Houston put the game out of reach early as they took a convincing 24-3 halftime lead. Deshaun Watson threw 2 touchdowns and Jonathan Joseph returned an interception the distance to lead the charge.
The Texans would end up leading by as many as 30 before giving up 2 late touchdowns to the Browns. Houston moved to 3-3 on the season tying them with Jacksonville for the division lead in the AFC South.
Deshaun Watson has been what Houston has been searching for a long time. He is a game manager, playmaker and dual threat all in one. If there was a more perfect scenario then the other 3 teams passing on him and falling to a coach that is known for developing quarterbacks. Bill O'Brien has put together a nice sequence of plays that fits Watson's skill set, which he has turned into early success.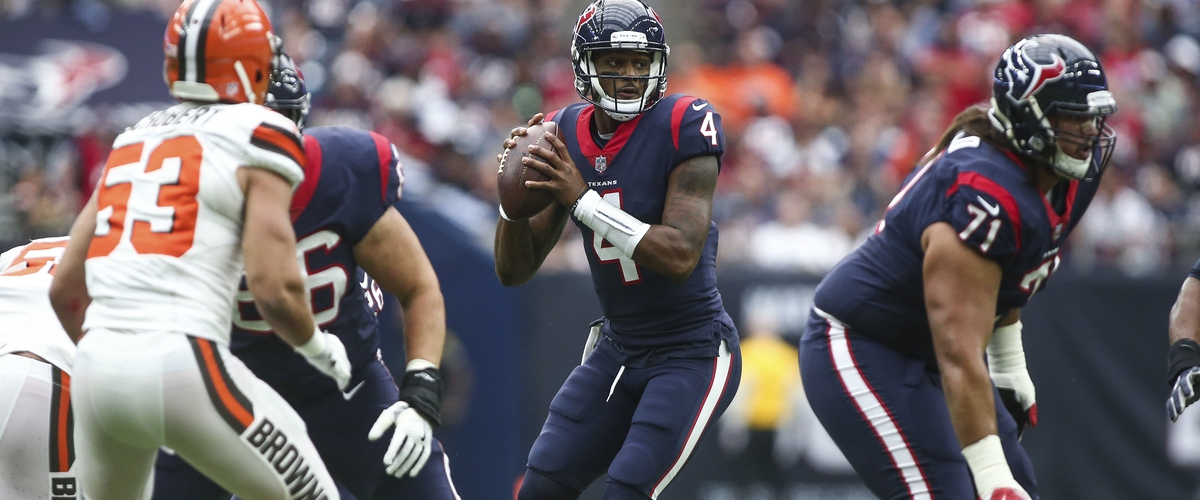 His 15 touchdown passes and 80.7 QBR lead the NFL and his confidence is growing every game. It's only week 6, but it may be time to put Watson's name in the MVP conversation in the coming weeks if he keeps at this pace.
Watson is already on record pace to break the record for most touchdown passes which is 28 held by Peyton Manning and Russell Wilson. He is on pace for 40. If the Texans make the postseason then he will likely also be in line for offensive ROY.
He will up against tough competition the rest of the way but if he keeps playing at a high level his season will be a historic one.
Follow me on:
Twitter: @fatboislim21
Facebook: Smitty's Sports Machine
Instagram: an2won
Podcast:
The Sports Machine
Tuesday nights 7 p.m.
Call in and talk sports at 646-668-2951
---