A brutal weekend for the Orioles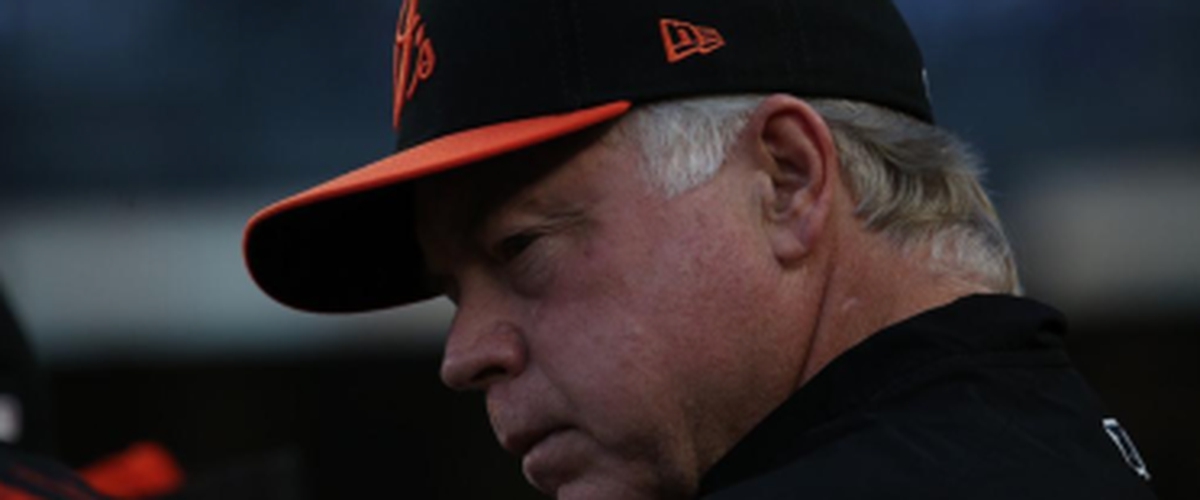 By Ryan Decker of Now On Deck.
At 31-30, the are your average .500 ball club. Some days they look really good, and other days they look really bad.
Lately there has been much more bad than good.
Following Sunday's 14-3 trip to the woodshed, which was preceded by Saturday's 16-3 whipping – both by the 1923 (I mean 2017) New York Yankees – the Orioles have now lost four games in a row and have slipped 6 ½ games behind the Bronx Bombers for first place in the AL East.
Baltimore, currently sitting in fourth place in the division, is playing some of its worst baseball of not just this season, but the last few seasons.
It's not just one or two players struggling for the O's; it's practically the entire team, both pitchers and hitters.
Over this past weekend, the Orioles were outscored 38-8 by New York. Simple math says the Yankees scored thirty more runs than Baltimore in just three games.
Baltimore hasn't been outscored by 30-plus runs in a series since the turn of the century, and it's been since August 2007 that the Orioles produced thirty fewer runs than the opposition over any three-game stretch – and that's only because the Texas Rangers scored 30 runs in one .
With the Orioles pitching staff surrendering 16 and 14 runs Saturday and Sunday, it's the second time this season the O's gave up 12-plus runs in back-to-back games to the Yankees. New York also did this to Baltimore once last year, on August 26 and 27.
All three occurrences have been in New York.
It's not just the Bronx Bombers that the O's have been struggling with, it's all four teams they've played in the month of June.
Baltimore's current four-game skid would've been eight games had it not been for a pair of comeback wins against Pittsburgh extra innings. That eight-game slide would've been the longest of its kind since 2011.
It's also already the third losing streak this season of at least four games, which is a significant number considering last year's club only suffered five such streaks all season.
Offensively, June has been rough month.
As a team, the Orioles are hitting for just a .226 average, the lowest in a single month since September '15.
was beginning to heat up after a slow start to the season, but a wrist injury suffered Wednesday on a play at third base has sidelined him for the last four games. As great as Machado is, his absence alone doesn't explain Baltimore not being able to score more than three runs in a game once over the last four contests, and only three times in 10 games this month.
is struggling as he has all year, as are Mark Trumbo and Adam Jones. All three are hitting under .220, and Jones is under the Mendoza Line entirely.
Davis, who leads all of baseball with 95 strikeouts, is on pace to break the single-season record for strikeouts by a hitter.
has just three hits this month.
The only thing outside of Machado and Jonathan Schoop that hasn't been lacking at the plate in June is the long ball. Through play on Sunday, Baltimore is averaging just under two home runs per game.
Obviously giving up 14 or more runs on consecutive days doesn't bode well for the pitching staff.
Whereas the O's offense is hitting at a .226 clip, opposing teams are hitting at a .290 rate against Orioles pitchers.
has struggled mightily since making his season debut last month, and 's struggles have been evident since the beginning of the year.
Both Gausman (.323) and Tillman (.338) have OppBA over .300 this season.
Tillman's struggles currently have him at a 1-4 record with an 8.01 ERA, only twice recording an out in the sixth inning.
Granted the Orioles recent struggles have come with All-Star relievers Darren O'Day and Zach Britton on the DL, but neither would've been any help this weekend after the hole the starting pitchers dug the team in to.
Baltimore does have a chance to get back on track. It begins a four-game series starting Monday against the , who sit in the bottom of the AL Central.
Three of the five teams Baltimore will play the remainder of the month have below .500 records, meaning there are plenty of winnable games.
Starting pitching and hitting need to improve in order to win those games, though. The hitting will come – Baltimore is too talented to not turn it around.
The starting pitching, well, O's fans have been asking where that's been for years.
---