Sorry, Lavar--Lonzo's Best-Case Scenario Isn't with LA
From even before the moment the Los Angeles Lakers secured the #2 overall pick in the 2017 NBA Draft, there were already plenty of rumors surrounding the Lakers and Lonzo Ball. It makes sense--Ball is highly regarded as the #2 prospect leading up to the draft, behind Washington one-and-done Markelle Fultz. But it makes even more sense, when the big baller's hometown and college are taken into account. He grew up in Chino Hills, California, just about 35 miles away from the city of Los Angeles. He went to UCLA for a year before entering the NBA Draft. He, and his boisterous father, seem to be diehard Lakers fans. After all, LaVar Ball, Lonzo's father, has loudly voiced his desire numerous times to see his son play in purple and gold next season.
But what if LaVar's wishes of Lonzo becoming a Laker do come true? Would that be the best outcome for him? I say no.
Lonzo Ball has some great talents, and was gifted with a large 6'6 frame, and an even larger wingspan, listed at 7'0. Among his greatest talents are his passing and shooting ability, even though his unorthodox shooting form has raised some eyebrows among NBA teams. Ball also has great leaping ability, and can play well above the rim.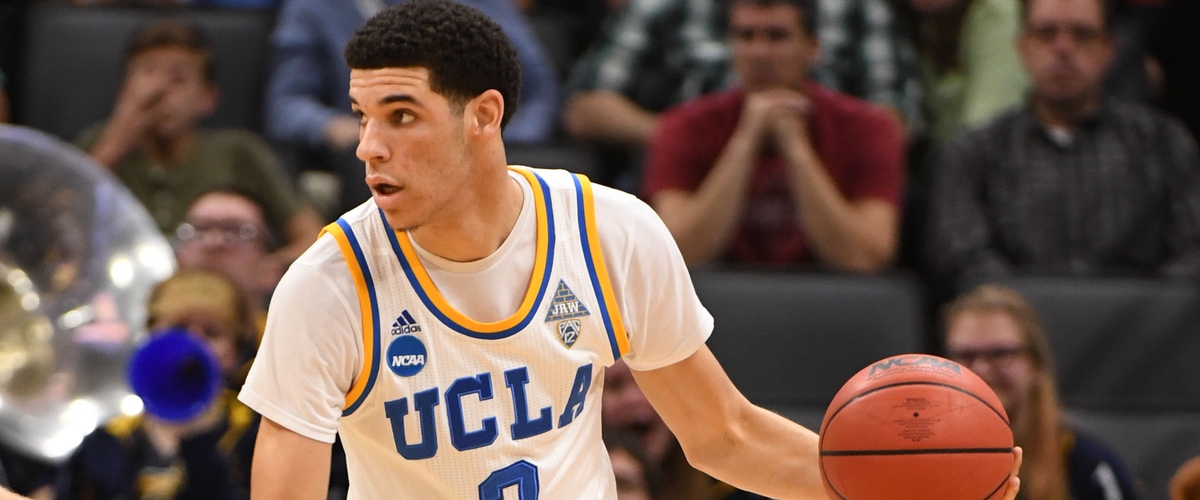 Some glaring weaknesses stand out as well, though. His shooting form is definitely a question, but that can either be fixed or ignored if he shows good percentages from downtown in his first few years. But his inability to create half court offense is a huge issue, as well as his questionable defensive ability, despite his outstanding leaping ability along with his wingspan. Measured at just 190 pounds, it is easy to bully Lonzo, and also fairly easy for quicker players to blow by him.
What does all this mean for where he fits best? Well, the Lakers need a star, and they need one now. Younger players like D'Angelo Russell, Jordan Clarkson, and Julius Randle all have potential, but unless a major leap is taken with their development, none of them will ever be All-Star caliber players. And the Lakers don't really have any solid veteran talent either. Of course, the glitz and the glamour of Los Angeles will always attract free agents, but it is a much more attractive option when they are in the playoff hunt. This past year? They could only muster up 26 wins.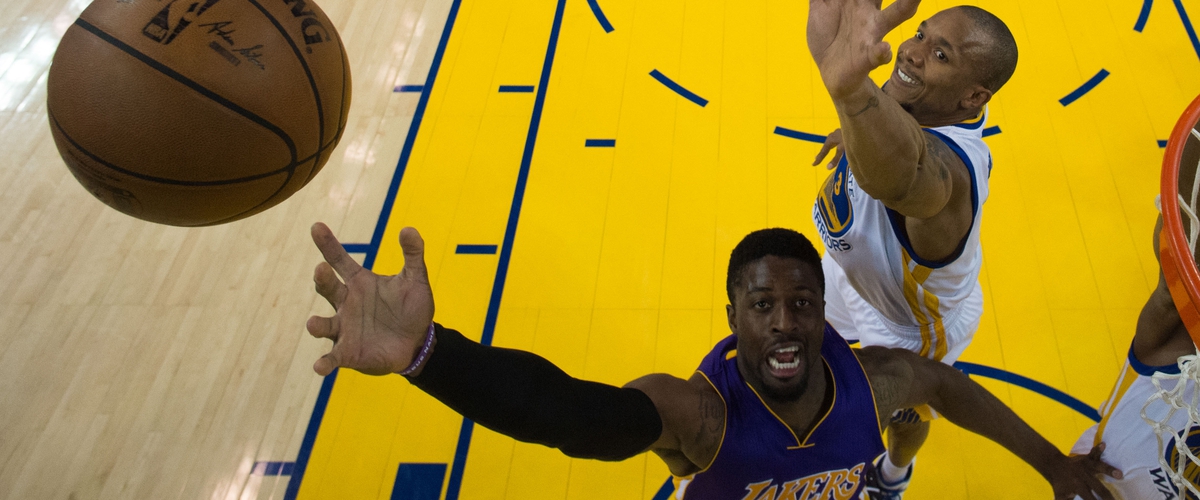 As much as Lonzo Ball is a good prospect, there is a lack of superstar potential with him. Sure, he has some flashy plays, but so do the likes of Gerald Green and Glenn Robinson III, who are far from superstars. His inability to create his own shot is going to be an issue for a team like the Lakers, with not much talent around him to work with.
This brings us to an option not many have considered, with all the Lonzo-LA buzz that's been generated (mostly by LaVar) these past few weeks. What if Lonzo was a Philadelphia 76er next season?
Nearly every mock draft published has seen Fultz in Boston at #1, and Ball in LA at #2. From there on, there is complete disarray and confusion regarding which players teams will select. The #3 pick belongs to the 76ers. Just as they have been for years now, the constantly rebuilding 76ers are in desperate need for a point guard. The center position is now less clogged with the trade of Nerlens Noel back in February. But with Jerryd Bayless, Sergio Rodriguez and TJ McConnell being the only point guards in Philly, there is surely a need for someone to lead the offense. And with potential future stars in Ben Simmons, Joel Embiid, and even Dario Saric, Lonzo Ball could walk right into a perfect situation in the City of Brotherly Love. Sure, Simmons and Embiid are injury risks. Both missed what would've been their rookie years, with Embiid missing two of his first years. And yes, Lonzo is just as much of a risk, what with all of the publicity surrounding him, and not to mention, his funky jump shot. But with superteams like Golden State and Cleveland taking over the league, your only shot as a team is to take a risk. And this would be a big one, but a smart one.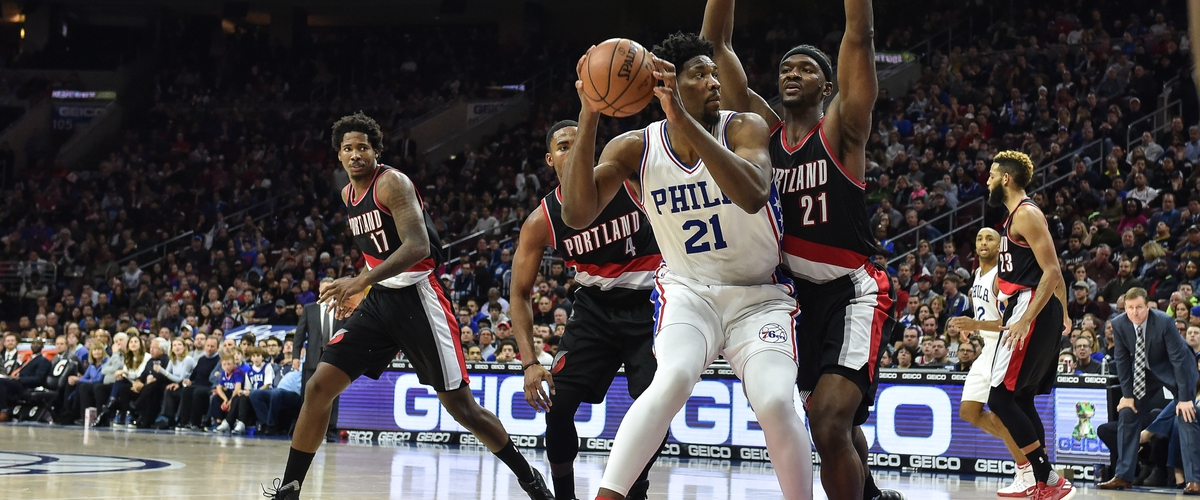 That is why a trade between these two teams would make so much sense.
If the Lakers sent the #2 overall pick to Philly in return for the #3 pick, and a future 1st rounder or two. After all, the Sixers do have 6 first round picks through 2018-2020 (not including this year's, of course). The Sixers absolutely have the assets to pull this off. If the Lakers are truly not so set on Lonzo, as many reports have said, then this would be a brilliant deal for Magic Johnson to pull off in his first offseason in Los Angeles' front office. But if all of the reports of the Lakers not being all in on Lonzo, and Lonzo being out of shape, are truly just smokescreens, then I have a hard time seeing this deal happening. After all, there is a whole lot of pressure from fans, especially a guy named LaVar, to pick the hometown hero. But Josh Jackson and De'Aaron Fox are in no way bad consolation prizes, especially if future 1st rounders are also part of the equation.
This trade could be the final step in the 76ers' rebuild, and the first step to being a legit championship contender and having a big four of their own. And for the Lakers? It could be a way to avoid all the media attention and uncertainty that comes with drafting Lonzo, all while receiving assets that are too good to pass up.