9-7-18 "The Stack"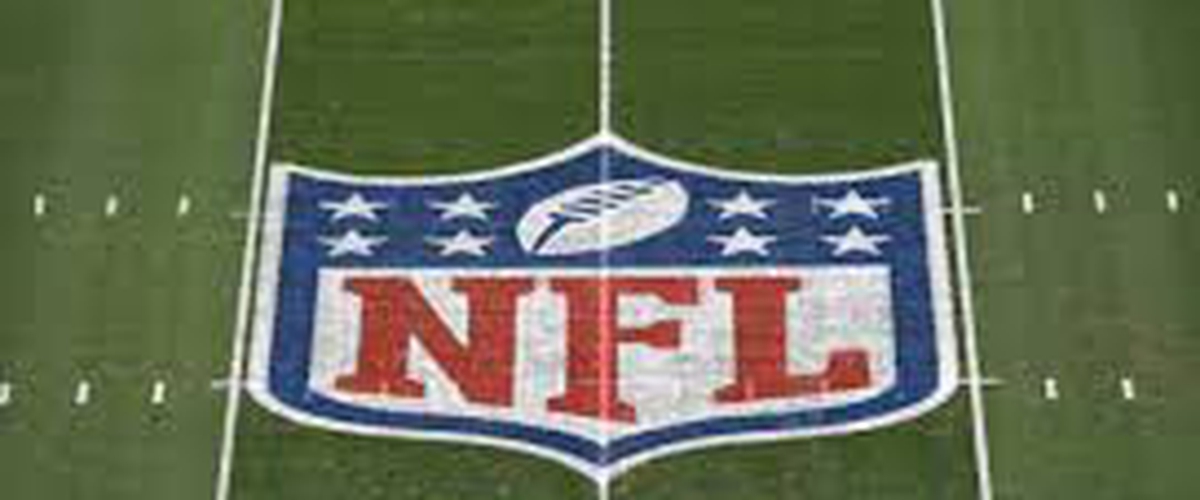 It's week one in the NFL! Time to make some picks for the week on this Football Friday.
It's the first Football Friday of the season (and a late one at that) and the NFL season didn't start off with a bang last night. Lots of penalties and sloppy play, but the defending Super Bowl champion Philadelphia Eagles were able to beat the Atlanta Falcons 18-12. There was another Philly-Philly Special of sorts. And the Falcons lost at the goal line on an incomplete pass to Julio Jones like they did in the Divisional Playoff game to the Eagles last year. Very familiar. So we are 1-0. How will the rest of week one fare? Let's find out in "the stack" for today, Friday, September 7th:
Buffalo Bills @ Baltimore Ravens 1 PM ET CBS
Joe Flacco knows he must play well in order to keep his job. He is more than likely auditioning for another team this year with Lamar Jackson waiting in the wings. Good thing he's going against Nathan Peterman who stinks.
Prediction: Ravens 23 Bills 9
Pittsburgh Steelers @ Cleveland Browns 1 PM ET CBS
There is renewed optimism and energy in Cleveland where a team that has gone 1-31 feels like they can achieve big things. Against a Steelers that is still shocked that Le'Veon Bell isn't with them, I think the Browns can do this. I was burned by them a few times last year. I'll start early this year.
Prediction: Browns 24 Steelers 20
Cincinnati Bengals @ Indianapolis Colts 1 PM ET CBS
Speaking of renewed optimism, Colts fans have to be happy that Andrew Luck is back under center…but for how long? This Bengals team is a difficult team to peg and could be flying under the radar. I don't like what the Colts have outside of Luck and T.Y. Hilton, but I think they have enough to win.
Prediction: Colts 27 Bengals 23
Tennessee Titans @ Miami Dolphins 1 PM ET FOX
This is one of the tougher games to pick this week for me. I want to believe in the Titans and believe that Marcus Mariota is going to have a big season. I am not a huge believer in Ryan Tannehill and the Dolphins offense, but this is a team that is bound to surprise. At the end of the day, I think the Titans have the better defense and will get a little more done on offense to get the win.
Prediction: Titans 20 Dolphins 17
San Francisco 49ers @ Minnesota Vikings 1 PM ET FOX
Jimmy Garoppolo versus Kirk Cousins. How this game isn't in primetime or in the late afternoon slot is beyond me. Jimmy G is a perfect 7-0 in his career and there is a lot of pressure on him to deliver for the 49ers, but there is even more pressure on Cousins in his first game with the Vikings after signing that three-year $84 million deal in the offseason. The Vikings have the better weapons and the better team, especially with the 49ers losing running back Jerrick McKinnon for the season. It won't be his best outing, but Cousins will do enough to lead the Vikings to a win.
Prediction: Vikings 27 49ers 16
Houston Texans @ New England Patriots 1 PM ET CBS
Saw the stat earlier this week that this will be the Texans' fourth visit to Foxborro in the last 24 months. That is ridiculous. They are 0-3 thus far. You never should doubt Bill Belichick, Tom Brady and the Patriots, especially when they've lost as much talent as they have this offseason. They always find a way, but as long as Deshaun Watson stays healthy, I don't think the Patriots defense has an answer for him. Watson and DeAndre Hopkins will hook up early and often. I like the Texans for the upset.
Prediction: Texans 31 Patriots 27
Tampa Bay Buccaneers @ New Orleans Saints 1 PM ET FOX
No Jameis Winston for the Bucs. No Mark Ingram for the Saints. That isn't a wash. Ryan Fitzpatrick has been a good quarterback in his career when called upon, but against Drew Brees and that revamped Saints defense, he isn't going to be able to match, score or score. The Saints should roll.
Prediction: Saints 34 Bucs 17
Jacksonville Jaguars @ New York Giants 1 PM ET FOX
Let's call this the "Tom Coughlin Bowl". Coughlin did a great job leading the Jaguars when they were an expansion team and just look what he did during his tenure with the Giants winning a couple of Super Bowl wins. This Jaguars defense currently is an incredibly strong unit. Jalen Ramsey against Odell Beckham Jr. is going to be fun to watch. It will be low scoring and the Jaguars should win (since they're favored), but I'll throw Odell and Saquon Barkley a bone here and take the Giants in a mild upset.
Prediction: Giants 23 Jaguars 16
Kansas City Chiefs @ Los Angeles Chargers 4:05 PM ET CBS
The Pat Mahomes era is underway in Kansas City. He has a lot of weapons to throw to, but he is going to have to throw it a lot because the Chiefs defense stinks. With Chargers defensive Joey Bosa in a walking boot, that's enough for me to take the Chiefs on the "road".
Prediction: Chiefs 27 Chargers 20
Washington @ Arizona Cardinals 4:25 PM ET FOX
Alex Smith (Washington) and Sam Bradford (Arizona) are both making debuts with their new teams. I'm way off on Washington (4 wins) this season. I just know it, but I don't think the Cardinals are all that great either. They however have David Johnson and Larry Fitzgerald and Washington doesn't. That's good enough for me.
Prediction: Cardinals 24 Washington 20
Dallas Cowboys @ Carolina Panthers 4:25 PM ET FOX
Like Washington, I am not high on the Cowboys this year. I just don't think they have enough offensive weapons outside of Ezekiel Elliott to be able to do much this year. The Panthers have their own issues like offensive line where there are two or three guys gone from the projected starting lineup. I think Cam Newton outduels Dak Prescott and I think Christian McCaffrey is going to have a big game as the Panthers get the W.
Prediction: Panthers 26 Cowboys 20
Seattle Seahawks @ Denver Broncos 4:25 PM ET FOX
It has been a difficult offseason in Seattle losing many star defensive players, but they still have Russell Wilson as their quarterback and that will always keep them in games. Too bad he is going to be chased around a lot by Von Miller and company. Case Keenum is ready to declare that last year was not a fluke. I like the Broncos to get off on the right foot.
Prediction: Broncos 23 Seahawks 17
Chicago Bears @ Green Bay Packers 8:20 PM ET NBC
Aaron Rodgers (Along with Kirk Cousins and Matthew Stafford) must have had nightmares this week after Khalil Mack got traded by the Raiders to the Bears. It would scare me that's for sure. Mack will be on a pitch count though right away and Rodgers and the Packers are ready to show their hunger after last year. Rodgers to Jimmy Graham. Get ready to hear that a bunch.
Prediction: Packers 30 Bears 17
Coming up Monday: Week 1 NFL reaction plus MNF doubleheader picks