"The Sports Block" 9-12-19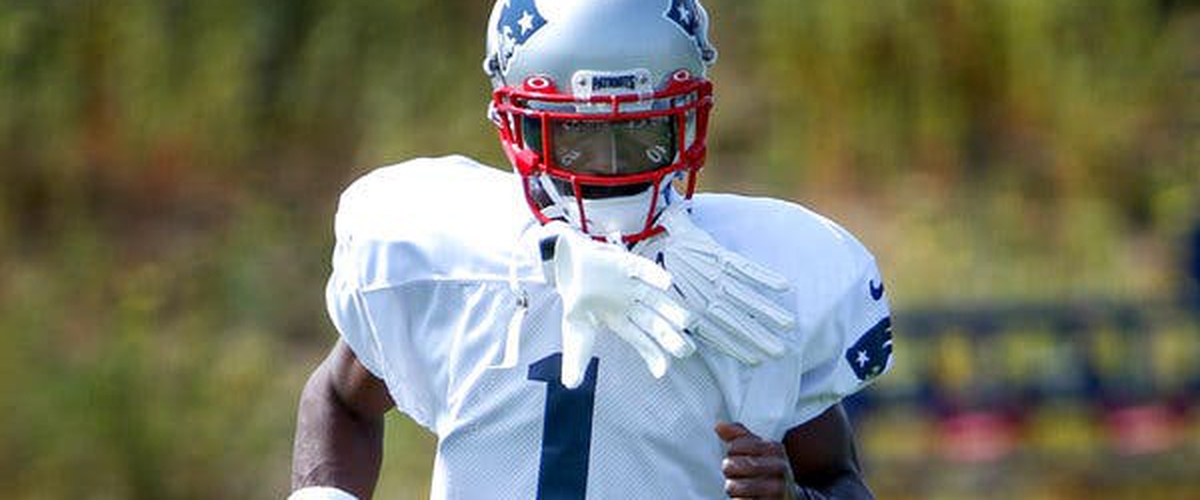 Antonio Brown is once again in the news for all of the wrong reasons. A civil suit has been filed against Brown alleging that he sexually assaulted his former trainer, Britney Taylor. We'll hear more on this in the days and weeks to come.
The Stack is back on this Thursday and Antonio Brown is once again in the news and once again it is for all of the wrong reasons. A civil suit has been brought against him by a Britney Taylor who has alleged on three different accounts that Brown either raped or sexually assaulted her. Brown has denied the allegations and his lawyer says a countersuit is likely coming. Agent Drew Rosenhaus says that the charges are false. It's important to note that this is a civil suit and that there are no charges currently pending. The timing is questionable to say the least. A couple of days after Brown signs with the New England Patriots and gets his way, this comes out? Awfully suspicious. Normally, I try and keep my opinion subdued, but I hope like heck that Brown gets the book thrown at him for this. It sucks for the young woman, but if Brown did anything inappropriate, he should pay the price. Get him out of here. We have not heard the last of this story. Now that I have that off my chest, let's get right to "the stack" for today, Thursday, September 12th:
College football weekend forecast
Ahhh, our first college football weekend forecast of the season. Are we sensing any upsets? I believe winds will be blowing in Knoxville, Tennessee, Saturday afternoon and it will be sighs of relief now that Tennessee finally wins a game, beating Chattanooga. Are there any other upsets on the horizon? Temple taking down #21 Maryland? Indiana taking down #6 Ohio State? South Carolina taking down #2 Alabama? Nope. Fair skies as far as I can see. Chance of an upset is brewing when #24 USC visits BYU (3:30 PM ET ABC). I give it a scattered chance of 50 percent.
College Gameday is going to be in Ames, Iowa, for the first time ever as the CyHawk Trophy (I think that is what it is called…whatevs) is up for grabs between #19 Iowa and Iowa State (4 PM ET, FS1). Tornado touching down in this one?? (sorry Sioux Falls, not trying to poke fun at what you have just gone through. My thoughts are with you all). I say yes. Cyclones win.
Is this the year Kentucky finally beats #9 Florida (7 PM ET ESPN). Nope. Can Syracuse pull off another upset of #1 Clemson (7:30 PM ET ABC). Nope. Weird to say, but can Florida State upset #25 Virginia (7:30 PM ET ACC Network)? Strange to say that, but I give it an isolated possibility. Still, probably not. What about Chip Kelly and UCLA upsetting #5 Oklahoma (8 PM ET, FOX)? Not a chance. Isolated at best. Kelly will be Jalen Hurting after this one. All in all, it's not the best week of college football, but that means that upsets are brewing that we didn't think we would see. Enjoy the college football weekend, everyone.
0-1 Tampa Bay Buccaneers @ 0-1 Carolina Panthers 8:20 PM ET NFL Network
Critical NFC South battle tonight on TNF. The loser of this game drops to 0-2 and puts their NFC South hopes very much in doubt. Bucs quarterback Jameis Winston looked very much like the Jameis Winston of old last week, throwing three costly interceptions. Sure, head coach Bruce Arians can say that two weren't his fault, but they were still thrown. I think it is going to be too much Christian McCaffrey tonight (but not too much since I am playing him in one of my fantasy leagues) and the Panthers are going to emerge victorious.
Prediction: Panthers 27 Bucs 20
Coming up Friday: Week 2 NFL previews and predictions
---