"The Stack" 1-18-19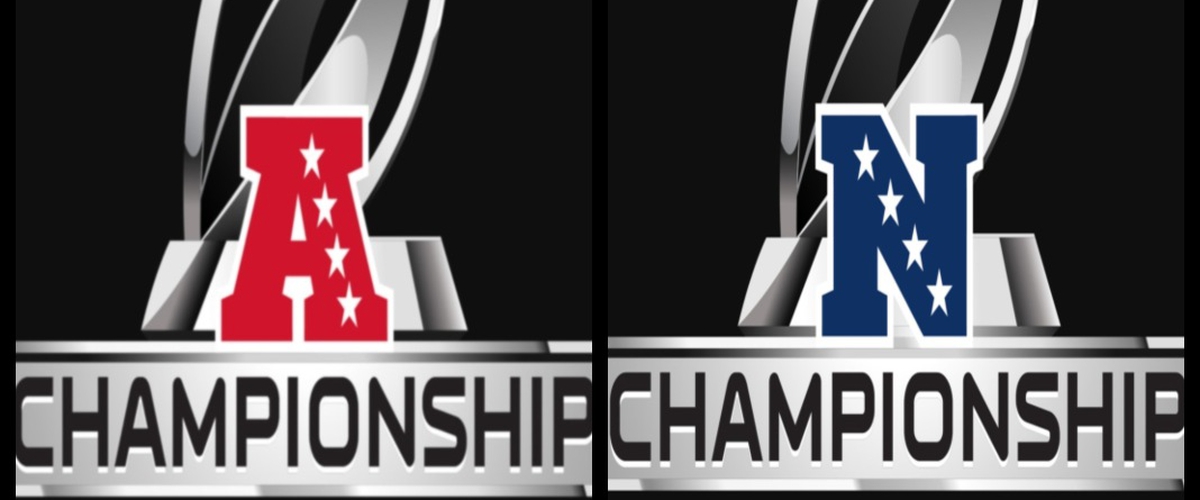 The AFC and NFC Championship games are Sunday. Who will be meeting in Super Bowl LIII in Atlanta in two weeks?
The Stack is back on this Championship weekend Football Friday. Each game pits the top two teams in the conference against one another meaning we should have some absolutely fantastic games. It's been a hectic week and we haven't had much of a chance to blog. Expect that to be the case the next few months, but March we will have blogs daily. Anyway, what have we missed? Not much. Jaylen Hurts in transferring from Alabama to Oklahoma so the quarterback whisperer, Lincoln Riley, has another great quarterback under his tutelage. They are going to be tough next season. Now then, let's get right to some championship picks for Sunday's games in "the stack" for today, Friday, January 18th:
#2 Los Angeles Rams @ #1 New Orleans Saints 3:05 PM ET FOX
A rematch from earlier this year, a game that the Saints won 45-35. The Saints jumped out to a 35-14 lead only to see the Rams erase that lead and tie the game up 35-35. The Rams had wide receiver Cooper Kupp for that game. They don't have him for this game since he tore his ACL. That has really hurt their offense. Fortunately, their running game has done really well the last few games and that is in large part to C.J. Anderson who they bring in after three teams cut bait with him during the regular season. With Todd Gurley still likely under 100 percent, Anderson has been a God send for this offense.
The Saints offense has not been clicking on all cylinders since that first game against the Eagles, but they should be able to take advantage of a Rams defense that has had troubles stopping the run and quite frankly, has largely underperformed this season outside of a guy named Aaron Donald. I expect the Saints to be able to rush the ball fairly well and Michael Thomas will likely have another big game. I just don't see the Rams being able to slow the Saints down enough and I don't think their offense will be able to score enough to keep pace with the Saints. What will be interesting is to see how aggressive both teams are with fake plays on special teams. Both teams love to do it. I don't want the Saints to win, but I think they are going to.
Prediction: Saints 34 Rams 26
#2 New England Patriots @ #1 Kansas City Chiefs 6:40 PM ET CBS
Another rematch from earlier this season. The Patriots won on a last second field goal 43-40, but the Chiefs left a couple of touchdowns on the field if Patrick Mahomes would have just been a little more accurate. That game was in Foxboro. This game will be at Arrowhead. The weather was supposed to be super cold, but the forecast has gotten better and temperatures will now be in the mid-20s potentially. Who does that help? Tom Brady or Pat Mahomes? I really don't know. The Patriots don't play on the road very often in the postseason. And Arrowhead is going to be loud. It isn't the easier of places to play.
One of the big keys to look for is how the Patriots will contain Chiefs wide receiver speedster Tyreek Hill. He torched the Patriots in their regular season meeting and he likely will have another big day on Sunday. Damien Williams has ran the ball really well in place of Kareem Hunt. Will the Chiefs defense be able to stop the Patriots offense though? Probably not. The Patriots game plan was outstanding last week against the Chargers. They'll have something in store for the Chiefs. My heart says to pick the Chiefs, but logic says that the Patriots will win even though they have lost three straight AFC Championship games on the road. Don't let me down Chiefs.
Prediction: Chiefs 37 Patriots 31
Coming up Monday: AFC and NFC Championship game reaction
---