"The Stack" 1-30-20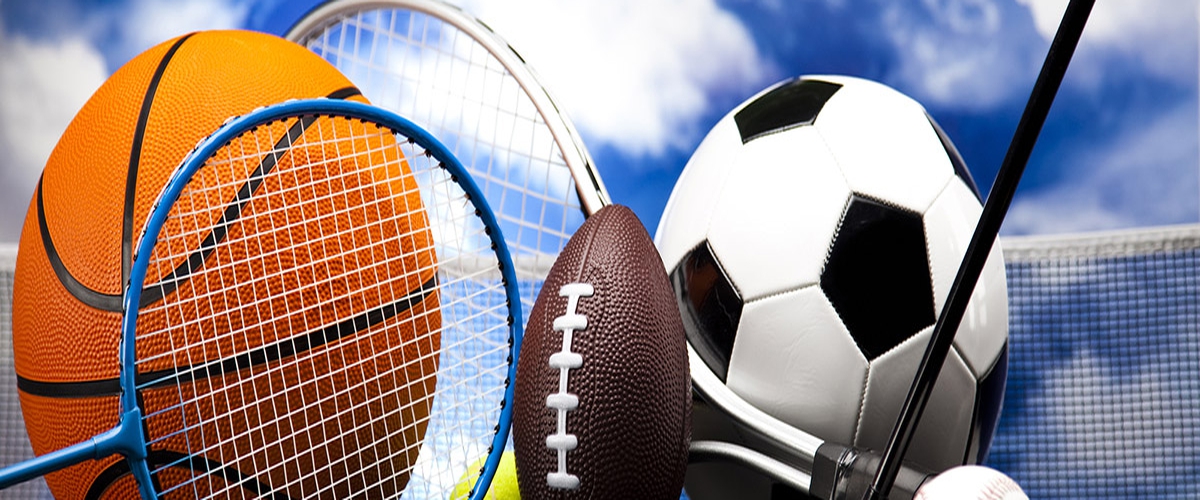 There's lots of things that happened in the sports world that we missed over the last week. Time to catch up on some of the big stories and headlines out there.
The Stack is back on this Thursday and we are going back in time to look at all of the big stories from the last week. Thoughts on all of it as we inch closer to the Super Bowl so let's get right to "the stack" for today, Thursday, January 30th:
Derek Jeter falls one vote short of unanimous selection for baseball HOF
Let's go way back to last week when the baseball hall of fame for this year were announced. New York Yankees shortstop Derek Jeter and Colorado Rockies slugger Larry Walker were inducted into the hall of fame securing the necessary 75 percent of the vote. The story though is that one voter, just one, I repeat, ONE voter inexplicably did not vote Jeter into the hall of fame. One person left Jeter off of their ballot. Baseball writers are the worst because they consider themselves the guardians of the game. It's the reason why they don't want PED users to get into the hall even though some players are in the hall that did use PEDs. Moral integrity? To hell with that. Jeter is without a doubt one of the best players to have ever played the game (front office is a different story, but we won't get into that). How can you not vote him in? Jeter's teammate, closer Mariano Rivera was a unanimous selection last year. Jeter should have been as well. We will find out at some point who didn't vote for Jeter. And they will promptly and justly be ridiculed.
Kansas State – Kansas get into ugly brawl
College basketball saw one of the ugliest scenes ever last week at the tail end of the Kansas' beatdown of Kansas State. With seconds to go, Kansas State stole the ball and went in for a layup. Kansas' Silvio De Sousa ran and blocked the shot and then stood over the Kansas State player. Benches cleared and a brawl ensued. It spilled into the stands. De Sousa I believe also picked up a chair. Kansas should have suspended him for the year right there. They should have suspended another player for the year too. Head coach Bill Self announced the next day that De Sousa was indefinitely suspended. The Big 12 announced suspensions for all involved and we will focus on De Sousa here. He's suspended 12 games. 12. Twelve! That is embarrassing. He should never be allowed to step foot on a basketball court in a Kansas Jayhawks uniform again. Hopefully Kansas keeps the indefinite suspension indefinite. It was a black eye and an ugly night for college basketball.
Eli Manning retires
One of the best players ever to put on a New York Giants uniform has called it quits. Quarterback Eli Manning retired as a Giant last Friday. The Giants came out during the press conference and said that no Giant will ever wear the number 10 ever again. Manning retiring is the right decision. The Giants have Daniel Jones and Manning wasn't going to get another starting job in the NFL. He just wasn't. The real question, one that is hotly debated, is whether or not Manning is a hall-of-famer. I don't have a strong opinion on this one. I'm fine if he gets in. I'm fine if he doesn't. His record is 117-117. His touchdown to interception ratio isn't great. He wasn't a "wow" player. However, the case for Manning can be made. His durability is without question. If Ben MacAdoo and Pat Shurmur hadn't pulled him out for a different option (the MacAdoo decision was especially dumb), Manning's consecutive start streak may have very well have been a record. And his postseason runs when the Giants won the Super Bowls were incredible. He outdueled Brett Favre and Aaron Rodgers in Lambeau. He won an NFC Championship game in San Francisco. The escape and the helmet catch to David Tyree is one of the best plays in Super Bowl history. His throw to Mario Manningham in the second New England Super Bowl was incredible. He's a big reason why the Patriots don't have two more Super Bowls. It may sound like I'm on Manning's side to make the hall-of-fame. I'm not. I'm right down the middle on this one.
Australian Open continues
It's been quite the tournament down under this year. Coco Gauff took out Venus Williams and Naomi Osaka, only the number three tennis player in the world. Serena Williams lost to someone she beat in 44 minutes at last year's U.S. Open. The first set alone in her 4-6, 7-6 5-7 loss to Wang from China lasted 45 minutes. Stunning results.
There is no Rafa magic at the Australian Open this year. Nadal was upset the other day by Dominic Thiem. That leaves Roger Federer, who got lucky in one of his recent matches and Novak Djokovic as the two to watch out for. Should be a great last few days at tennis' first grand slam event of the season.
Dusty Baker hired as Houston Astros manager
Yes the sign stealing scandal rocking Major League Baseball hasn't died yet. It is a lot quieter this week though and the team at the center of the scandal, the Houston Astros, appear to have their new manager. It's Dusty Baker. Baker has had a lot of success at his various stops (San Francisco, Washington, Chicago Cubs and Cincinnati), but this will be different as this is arguably the most talented team he has been around. The problem is though, who knows if players may end up getting suspended (likely not, but maybe MLB will change their tune) and this will hang over them all season long. That can take a toll. Still, the Astros have found a good manager to replace AJ Hinch. We'll see if the same level of success can come with it in the hiring of Baker.
Before we go
It has been really cool to see all of the tributes to the late (can't believe I just typed that) Kobe Bryant not just by the NBA, but by college teams and high school teams too. They're honoring Bryant with 24 second shot clock violations or 8 second backcourt violations, moments of silence, wearing jerseys, leaving spots on the bench or in the seats for Kobe and Gigi. It's been really touching to see. It's starting to affect me more. I wish I would have known more about Kobe outside of basketball once he retired. He seemed like a really good guy who had turned his life around since the Colorado ordeal. That's on me and it is a regret of mine. The most tragic thing in all of this again is that three 13-year olds are no longer with us. That sucks. Three young people, deprived of the rest of their lives.
The NBA, out of respect for the Los Angeles Lakers, postponed their game Tuesday with the Los Angeles Clippers. I think it would have been nice if they had played the game since Kobe meant so much to the city of L.A., but I understand if the Lakers weren't ready yet to face it. It's not as though they weren't a great team already, but the Lakers are going to be that much more dangerous the rest of the season. Watch out.
Coming up Friday: Super Bowl LIV preview and prediction
---