"The Stack" 10-2-19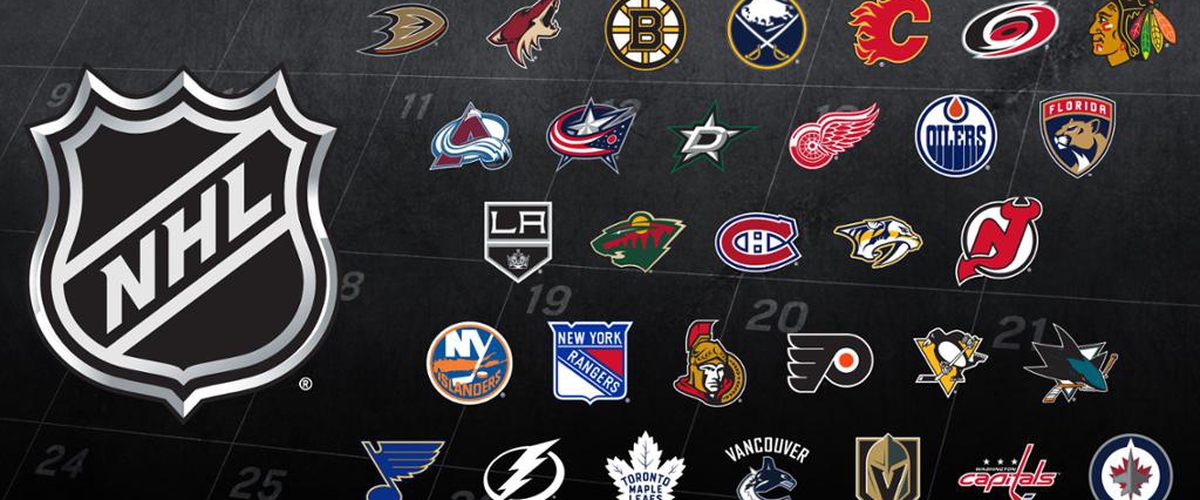 The puck drops on the 2019-20 NHL season tonight. Who will be lifting the Stanley Cup in June? Let's all go on the journey together.
The Stack is back on this Wednesday and the puck drops on the NHL season tonight. The Stanley Cup champion St. Louis Blues will raise their banner tonight. Yes, did you remember the Blues won the Stanley Cup in one of the greatest sports comebacks we've ever seen? Worst team in the NHL on January 3rd, Stanley Cup champions in June. Will they repeat as champions? Let's make some predictions for the upcoming NHL season in "the stack" for today, Wednesday, October 2nd:
2019-20 NHL Season Preview
There were some rule changes made this offseason in the NHL, specifically with replay which is good because there were a number of calls in the NHL Playoffs that replay would have helped. Check out the rule changes here as well as the big hires and signings here. Now let's look at the divisions:
Eastern Conference
Atlantic
The Tampa Bay Lightning were the best team in the NHL last year…by a mile. They were setting records in the regular season for points and were nearly unbeatable…until the playoffs where they were promptly swept by the Columbus Blue Jackets of all teams. So no matter what the Lightning do in the regular season this year, they will be judged by one thing only and that is what they do in the postseason. They are the best team in this division. I know people will say Toronto is the team to beat and when you have a team with a young core led by Auston Matthews, I get that. The Maple Leafs will be good, but the talent on Tampa Bay cannot be matched. Offensively they are great. They are set at goalie with Andrei Vasilevskiy. This team has a lot of pressure on them, but that pressure will ratchet up in the playoffs.
Boston, the team that lost to the St. Louis Blues in the Stanley Cup Final and lost game seven on their home ice, should be good this year. Can Buffalo finally be good and make a playoff run? They have one of the better young players in Jack Eichel. They just haven't been able to put it all together. Maybe this will be the year. At least they along with the rest of the Atlantic division can beat up on the Ottawa Senators and Detroit Red Wings who will be two of the worst teams in the NHL this season. Montreal shouldn't be great either despite having one of the better goalies in the game in Carey Price.
The most intriguing team though in the Atlantic Division may be the Florida Panthers. Joel Quennville is the new head coach and we know the success he had in making the Chicago Blackhawks a mini-dynasty winning three Stanley Cups during his time there. They got goalie Sergei Bobrovsky from Columbus. They have young talent across the board. This is a team to keep an eye on this year.
Predicted Atlantic Standings
1. Tampa Bay Lightning
2. Toronto Maple Leafs
3. Florida Panthers
4. Boston Bruins
5. Buffalo Sabres
6. Montreal Canadiens
7. Detroit Red Wings
8. Ottawa Senators
Metropolitan Division
There could be a lot of change in the Metropolitan Division this year. The Carolina Hurricanes are kind of the "it" team after their playoff run last year. They have a lot of good young talent and their celebrations after wins on home ice are very funny. Hopefully they continue that.
It's hard not to look at the Washington Capitals and not think that this is the best team in the division. When you have Alex Ovechkin along with guys like T.J. Oshie, you are always in it. The Capitals will once again be a good team this year. I'm on the fence with the Pittsburgh Penguins this year. Of course Sidney Crosby is one of the best players in the NHL and Evgeni Malkin is also good, but they are getting up there in age. Do the Penguins have enough around them to get back to the playoffs? We'll find out.
The New York Rangers made a couple of big moves in the offseason, but I'm not sure they have enough to make the playoffs. I'm not going to doubt what head coach Barry Trotz can do with the New York Islanders. Not after last year. If we were going by mascots alone, Gritty and the Philadelphia Flyers would make the playoffs every year and win the Stanley Cup. Gritty is great. The Flyers are a good team. It's going to be a battle with them and a host of other teams in the east to make the playoffs.
The team that is going to make the biggest jump though is the New Jersey Devils. They acquired P.K. Subban in the offseason from the Nashville Predators. Subban is a great defenseman and is one of the faces of the NHL. Wasn't their number one overall pick in the draft this past year Jack Hughes? Yeah, he's good. Real good. Nico Hischier is good too. A lot of nice young talent on this team. The Devils are on the ascend.
Oh did I forget about Columbus? Yeah, I don't think they are going to be that good.
Predicted Metropolitan Standings
1. Washington Capitals
2. Carolina Hurricanes
3. New Jersey Devils
4. New York Islanders
5. Pittsburgh Penguins
6. Philadelphia Flyers
7. New York Rangers
8. Columbus Blue Jackets
Remember that the top three teams in each division make the playoffs guaranteed. Then it is the next top two teams in points. I really wish the NHL would go back and just take the top eight teams in each conference regardless of the division they are in. Heck, just take the top 16 teams in the NHL regardless of conference though I know that won't happen. The Stacken Plan will have to wait. Having said that, my two wild cards in the east are:
· Boston Bruins
· New York Islanders
I don't like leaving Pittsburgh out. They are bound to prove me wrong and I am okay with that. At some point though, I think injuries will happen to Pittsburgh and they won't be able to recover.
Western Conference
Central
The Central Division has long been regarded or should be regarded as the most difficult division in the NHL. The fact that we are talking about the Chicago Blackhawks with Patrick Kane and Jonathan Toews as potentially a last place team in the division speaks volumes. They made some moves this offseason that people seem to like. We'll see if they work out. The Minnesota Wild fired GM Paul Fenton after one tumultuous year that fans up in arms with the trades and signings that he made. Glad he's gone. The Wild will be better this year than a lot of people think and dare I say may be a fringe playoff team, but I just can't pick them to make the playoffs. Next year, Wild. Next year.
There seem to be some questions surrounding the Winnipeg Jets. Patrick Laine is good. Blake Wheeler is good. There's talent there, but it's aging. No more Dustin Byfuglien. It just doesn't seem like this is as strong of a Jets team as we have seen in recent years.
Nashville got rid of P.K. Subban. I don't know how that makes them better, but there are plenty of people that really like the Predators to make a run at the Stanley Cup this year. We'll see if that happens or not. Dallas should be good this year too again with Tyler Seguin and the rest of the crew.
Don't forget, the defending champion St. Louis Blues are in this division. They may not even make the playoffs, this year? It could happen. The team in this division though to beat is the Colorado Avalanche. They made strides last year. Nathan McKinnon, Gabriel Landeskog and company are legit. Now, can they live up to the expectations. I really have no idea how this division is going to fare.
Predicted Central Standings
1. Colorado Avalanche
2. Nashville Predators
3. Dallas Stars
4. St. Louis Blues
5. Winnipeg Jets
6. Minnesota Wild
7. Chicago Blackhawks
Pacific Division
The Calgary Flames won the Pacific Division last year and I still do not know how they did it. I guess I'm just not a firm believer that they can replicate that success again. I keep putting my chips in the Connor McDavid and Edmonton Oilers pot. At some point, that's got to come through, right? That other western Canada team, Vancouver, yeah, not thinking it's going to be a successful year for the Canucks.
Hockey fans in SoCal are going to be in for a long season. Both the L.A. Kings and Anaheim Ducks aren't going to be very good. There are some in the desert that feel like the Arizona Coyotes may make a playoff run this year. That would be cool, but they have been bad for so long, I'll believe it when I see it.
That pretty much just leaves the Vegas Golden Knights and the San Jose Sharks. Both team are very too. A lot of people, myself included, were high on the Sharks last year. They did fine, but ran into a red-hot Blues team. They also had that epic seven game series with the Golden Knights that saw a horrendous non-call on a goal that should have been disallowed. I think Vegas exacts revenge this year.
Predicted Pacific Standings
1. Vegas Golden Knights
2. San Jose Sharks
3. Calgary Flames
4. Edmonton Oilers
5. Arizona Coyotes
6. Vancouver Canucks
7. Anaheim Ducks
8. Los Angeles Kings
Again, the top three teams in each division are guaranteed to make the playoffs. Please change that NHL! I've been burned too many times by the Oilers. Prove me wrong, Edmonton. My wild card teams are:
· St. Louis Blues
· Winnipeg Jets
I hope I'm wrong and a team like Minnesota, Edmonton or Arizona knocks off Winnipeg. I really don't have a great feel for the western conference. It is that loaded and difficult.
Eastern Conference Finals
Tampa Bay Lightning VS Washington Capitals
Western Conference Finals
Vegas Golden Knights VS Colorado Avalanche
Stanley Cup Finals
Colorado Avalanche VS Tampa Bay Lightning
Stanley Cup Champion: Tampa Bay Lightning
Lightning will not strike twice in back-to-back years. Tampa Bay will exact revenge and hoist Lord Stanley's Cup this year!
Hart Memorial Trophy (MVP): Nikita Kucherov
It should be a great and unpredictable season. Enjoy the hockey everyone.
Coming up Thursday: College football weekend forecast, MLB Playoff picks and TNF preview and prediction
---