"The Stack" 10-23-20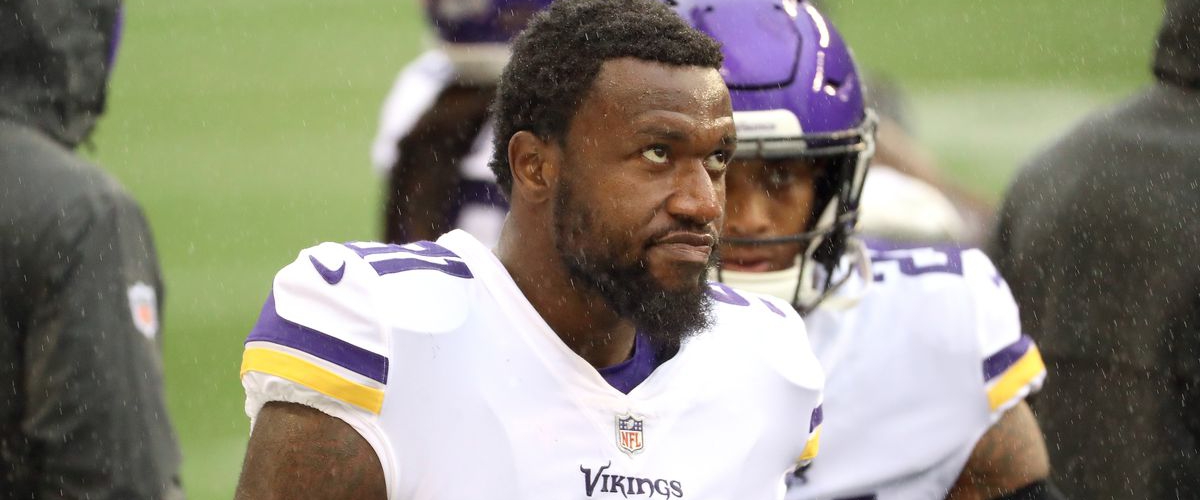 Yannick Ngakoue is on the move on...back home. The Minnesota Vikings lost on their investment and traded the defensive end to the Baltimore Ravens on Thursday.
The Stack is back on this Football Friday and there was a lot of football news yesterday. The Minnesota Vikings traded defensive end Yannick Ngakoue to the Baltimore Ravens for a 2021 third round pick and a conditional 2022 5th round pick so they didn't get the value from Ngakoue when they traded a 2021 second round pick and a 2022 5th round pick to the Jacksonville Jaguars back in August. They are getting killed on social media and by experts and I'm not entirely sure why. The Vikings were supposed to be a better team than this, but due to a number of circumstances they aren't. Ngakoue was supposed to team up with defensive end Danielle Hunter, but Hunter has now been officially shut down for the year and will undergo season ending surgery on a herniated disc in his neck. Get draft capital and do what you can to get Trevor Lawrence. The Las Vegas Raiders placed all five starting offensive lineman on the COVID-19 reserve list plus safety Jonathan Abram. Their game Sunday is very much in doubt against the Tampa Bay Buccaneers. That is why the game got moved from Sunday Night to 4:05 PM ET. The Seattle Seahawks @ Arizona Cardinals game now moves to Sunday Night Football. Third time in seven weeks the Seahawks will be on SNF. Oh yeah and there was a TNF game last night. The Philadelphia Eagles came back and beat the New York Giants 22-21. Giants had this game won. This is a tough loss for them. It was a bad game. But Daniel Jones had a run for the ages, an 80-yard run and then got tripped up by the turf monster. Oh no! Giants scored a touchdown on the drive but still. That will live in NFL bloopers forever. Now finally, after that word vomit, let's get to some previews and predictions for week 7 in the NFL in "the stack" for today, Friday, October 23rd:
5-0 Pittsburgh Steelers @ 5-0 Tennessee Titans 1 PM ET CBS
This is the game of the week without question. Both teams are outstanding, but both teams have an injury that looms large in this game. The Titans don't have offensive Taylor Lewan for the rest of the year as he tore his ACL. The Steelers don't have linebacker Devon Bush who suffered the same injury last week. The Lewan injury is a bigger injury. Derrick Henry likely won't have as good of a game without him in the lineup. Against my better judgement, I will still take the home team, but I don't feel good about it.
Prediction: Titans 20 Steelers 17
2-4 Dallas Cowboys @ 1-5 Washington 1 PM ET FOX
Yuck. Another NFC East matchup. Why should we think that the Cowboys will win after that performance they showed Monday night against Arizona? I don't know, but they have more talent than Washington. For that reason and that reason alone, I am taking them to win on the road in this barf game.
Prediction: Cowboys 27 Washington 17
4-2 Buffalo Bills @ 0-6 New York Jets 1 PM ET CBS
Bills quarterback Josh Allen hasn't been great the last two weeks. Know how to fix that? Play the worst team in football. That's they remedy. Allen and the Bills bounce back. Big!
Prediction: Bills 38 Jets 10
3-3 Carolina Panthers @ 3-2 New Orleans Saints 1 PM ET FOX
This whole situation regarding Saints wide receiver Michael Thomas is very confusing to me. It's also very upsetting because I took Thomas over Alvin Kamara in fantasy. One decision like that can send your whole season into a spiral. It has for me. But enough about me. Back to this game. The Panthers have been a great story this year, but the Saints are a better team overall. Playing at home, they get the win.
Prediction: Saints 30 Panthers 17
4-1 Green Bay Packers @ 1-5 Houston Texans 1 PM ET FOX
Aaron Rodgers said after the loss last week against the Buccaneers that it may be the wakeup call that the Packers needed. We'll see if that is the case against the Texans. Houston's defense isn't all that good so Rodgers and Davante Adams should have a field day. I don't think it's going to be all that close.
Prediction: Packers 38 Texans 20
4-2 Cleveland Browns @ 1-4-1 Cincinnati Bengals 1 PM ET CBS
2020 Battle Of Ohio Act II. Joe Burrow has a bright future with the Bengals. I've said it before and
I'll say it again. We'll see just how focused the Browns are after that ass-whooping they received last week against the Steelers. Big game from Kareem Hunt. I think the Browns sweep the season series.
Prediction: Browns 31 Bengals 23
2-3 Detroit Lions @ 1-5 Atlanta Falcons 1 PM ET FOX
Both teams won last week and the Falcons looked especially impressive a week after firing head coach Dan Quinn. We'll see if it was an aberration or if the Falcons can continue to play well. It won't be easy against an improved Lions team, but the Falcons just have too much talent.
Prediction: Falcons 27 Lions 20
4-2 Tampa Bay Buccaneers @ 3-2 Las Vegas Raiders 4:05 PM ET FOX
As mentioned in the opening, this game has been moved due to the uncertainty regarding the Raiders and their offensive line issues with COVID-19. Jon Gruden against Tom Brady. The Tuck Game. Gruden still hasn't forgotten. That play sparked the New England Patriots dynasty. Brady and Bucs looked great last week against the Packers. They'll do it again this week against the Raiders…if they play.
Prediction: Bucs 31 Raiders 16
1-5 Jacksonville Jaguars @ 1-4 Los Angeles Chargers 4:25 PM ET CBS
The Chargers have lost some heartbreakers in recent weeks, but had the bye week to get things right. Justin Herbert is a good young quarterback and the Chargers get the benefit of playing the woeful Jaguars. Advantage: Bolts.
Prediction: Chargers 34 Jaguars 17
3-3 San Francisco 49ers @ 2-3 New England Patriots 4:25 PM ET CBS
What do you think Bill Belichick and the Patriots defense has in store for Jimmy Garoppolo? My guess is there will be something. Cam Newton needs to play better for the Patriots or their offense will once again flounder. Think 49ers head coach Kyle Shanahan will have Jimmy G throw short passes again? The Patriots will eliminate the threat that is George Kittle and find a way to win a low-scoring affair.
Prediction: Patriots 16 49ers 13
5-1 Kansas City Chiefs @ 2-3 Denver Broncos 4:25 PM ET CBS
Sounds like there could be snow in the forecast in this one. Hall-of-famer Patrick Mahomes says he loves playing in the snow. We'll get to see Le'Veon Bell in a Chiefs uniform and see just how much more unstoppable this offense will be. The Broncos will make it a game, but in the end the Chiefs prevail.
Prediction: Chiefs 34 Broncos 19
5-0 Seattle Seahawks @ 4-2 Arizona Cardinals 8:20 PM ET NBC
This should be a great game. Russell Wilson versus Kyler Murray. The Cardinals are back home for the first time after three straight games on the road. Murray didn't play great last week against Dallas. I think the Seahawks used their bye week, not only to get Jamal Adams healthy, but to figure out a way to limit the explosiveness of the Cardinals offense. I don't think it will help much. But the Cardinals are going to have trouble stopping Wilson as well. Expect a high scoring affair and an entertaining game.
Prediction: Seahawks 31 Cardinals 27
Coming up Monday: Week 7 Sunday NFL recap & reaction plus MNF preview & prediction
---