"The Stack" 10-30-20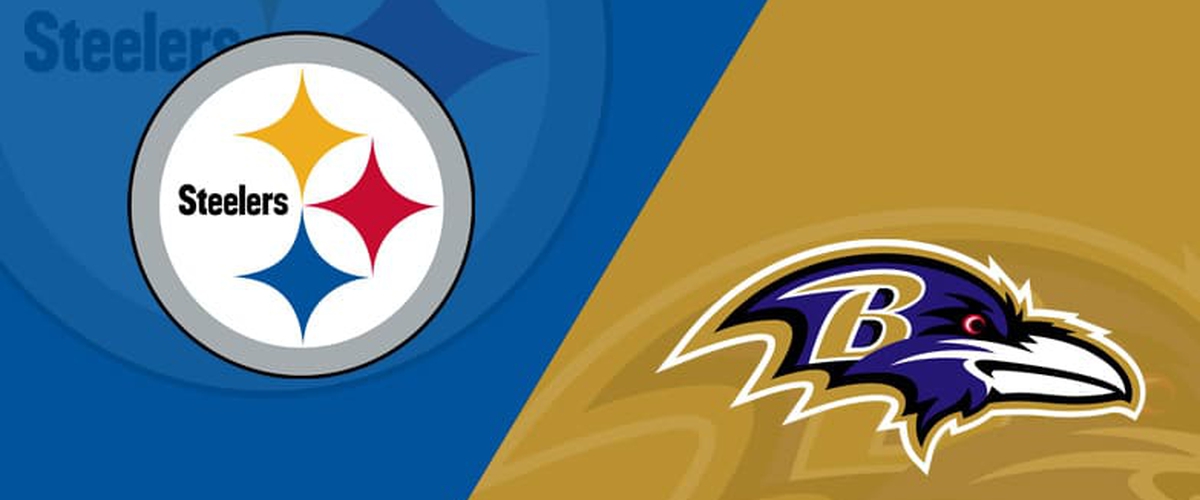 Pittsburgh @ Baltimore is the game of the weekend! Will the Steelers stay undefeated or will Lamar and the Ravens hand them their first loss?
The Stack is back on this final Friday before Halloween (and Daylight Savings Time…who knew?!) and our week 8 NFL pick s are not off to a good start. The Atlanta Falcons did not give away a fourth quarter lead for once. Instead they got a touchdown from Todd Gurley and their defense forced an interception at the end of the game and they were able to hold off the Carolina Panthers 25-17. Nice bounceback win for the Falcons. What else is going to happen in week 8? Let's make some prediction and preview the games in "the stack" for today, Friday, October 30th:
6-0 Pittsburgh Steelers @ 5-1 Baltimore Ravens 1 PM ET CBS
Whenever these two teams get together you know it's always going to be a good game. It's going to be physical and tough to make big plays. The Steelers are the NFL's lone undefeated team, but I still don't know if they are better than the Ravens or the Kansas City Chiefs. If this game was played in front of a packed stadium I would definitely go with the Ravens. Even so, the Ravens have had two weeks to prepare and I think Lamar Jackson and company will have something in store for the Steelers.
Prediction: Ravens 23 Steelers 19
5-2 Los Angeles Rams @ 3-3 Miami Dolphins 1 PM ET FOX
It's Tua Time! The rookie quarterback is making his first NFL start on Sunday…and he gets to do it against Aaron Donald and company. That's going to be tough, but Tua can do it. In the end though, the Rams are just a better team. There will be better days ahead Tua.
Prediction: Rams 24 Dolphins 16
0-7 New York Jets @ 6-1 Kansas City Chiefs 1 PM ET CBS
The only real question in this game is can the Chiefs cover the 19.5 point spread. I think yes. I also want to see what Le'Veon Bell does against his former team. I bet he has a big game.
Prediction: Chiefs 38 Jets 10
1-5 Minnesota Vikings @ 5-1 Green Bay Packers 1 PM ET FOX
How are the Vikings only 6.5 point underdogs? Does Vegas know something we don't or has Vegas just not watched the Vikings at all this year? Aaron Rodgers will torch that young secondary again and the Packers will improve to 6-1.
Prediction: Packers 38 Vikings 20
4-2 Indianapolis Colts @ 3-3 Detroit Lions 1 PM ET CBS
I'm still not sure I quite know what kind of team the Colts are. I do know they have a really good defense. I also know that the Lions have won two games in a row and can probably get after Philip Rivers a little bit. I'll take the Colts in a close one.
Prediction: Colts 20 Lions 19
3-3 Las Vegas Raiders @ 5-2 Cleveland Browns 1 PM ET FOX
The first game without Odell Beckham Jr. for the Browns. How will they look? Baker Mayfield likely won't have to force the ball as much now. The Browns do struggle with good teams and I think the Raiders are on the edge of being in that category. It will be back and forth, but I think
the Raiders ultimately prevail.
Prediction: Browns 27 Raiders 24
5-1 Tennessee Titans @ 1-5-1 Cincinnati Bengals 1 PM ET CBS
The Titans had a tough loss last week. So did the Bengals. The Bengals have had a tough time hanging onto leads this year. They will get things turned around, but the Titans are simply a better team. Derrick Henry will run all over this team and the Titans get back on the winning track.
Prediction: Titans 34 Bengals 17
2-4 New England Patriots @ 5-2 Buffalo Bills 1 PM ET CBS
The Patriots are really struggling right now, especially on offense. It isn't going to get any better this week with wide receiver Julian Edelman out. The Bills aren't exactly playing great themselves, but against a struggling Cam Newton and company, the Bills prevail.
Prediction: Bills 24 Patriots 13
2-4 Los Angeles Chargers @ 2-4 Denver Broncos 4:05 PM ET CBS
Justin Herbert is playing great at quarterback for the Chargers. The rookie is the real deal. The Broncos offense hasn't all come together, but they can. I just trust Herbert more than I do Drew Lock. I think the Chargers prevail in a close one.
Prediction: Chargers 23 Broncos 20
4-3 San Francisco 49ers @ 5-1 Seattle Seahawks 4:25 PM ET FOX
The 49ers seem to be back on track, but they are still dealing with injuries especially at the running back position. And they don't have Deebo Samuel this week. That is going to be tough against a Seahawks team coming off of a tough loss to the Cardinals and Russell Wilson wants to forget about that three interception performance. The Seahawks get the job done.
Prediction: Seahawks 31 49ers 23
4-2 New Orleans Saints @ 5-2 Chicago Bears 4:25 PM ET FOX
It's been said before. I'll say it here. The Bears are one of the worst 5-2 teams we've ever seen. Do we think it will get better against a Saints team that still hasn't shown us what they are capable of? Even without Michael Thomas (ankle/hamstring) and Emmanuel Sanders (COVID-19), the Saints will win this game, because well the Bears.
Prediction: Saints 23 Bears 13
2-5 Dallas Cowboys @ 2-4-1 Philadelphia Eagles 8:20 PM ET NBC
A battle in the NFC Least. Why would anyone pick the Cowboys right now? They are historically bad defensively. The only team they could maybe beat right now is the Jets. Carson Wentz and the Eagles soar.
Prediction: Eagles 34 Cowboys 9
Coming up Monday: Week 8 NFL Sunday reaction plus a MNF preview & prediction
---