"The Stack" 10-3-17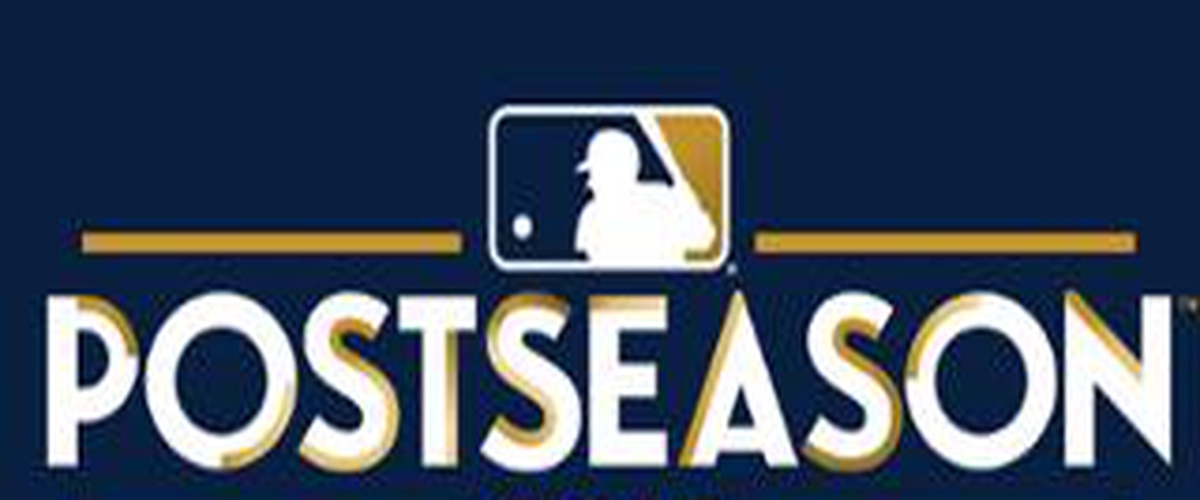 The MLB Playoffs begin tonight. October baseball is pretty entertaining.
The Stack is back on this Tuesday and I am still trying to comprehend the senseless mass shooting in Las Vegas late Sunday night as I'm sure most all of the rest of you are. There is really nothing much more we can say other than that thoughts and prayers are with the families and friends of loved ones lost. Those that helped the wounded should be commended as should all first responders. We though are here to talk sports and that is what you came here for and that's what we will try to do. Let's get right to it and see what is in "the stack" for today, Tuesday, October 3rd:
Chiefs outlast Washington fight on Monday night
The Kansas City Chiefs are still the last remaining undefeated team in the NFL following their 29-20 win over Washington. Washington was hot early scoring a touchdown on their first drive of the game. It was nice to see Terrelle Pryor Jr. wake up finally and make an impact. Washington had a 10-0 lead in the second quarter and it seemed like this wasn't going to be Kansas City's night, but eventually the offense got going with Alex Smith finding Travis Kelce for a touchdown strike. The Chiefs had a lead late in the fourth quarter when Kirk Cousins went to work with his legs and getting Washington down the field. He had the potential go-ahead touchdown with a nice throw to Josh Doctson, but Doctson couldn't coral it and maintain control of the football when he fell to the ground. Washington would have to settle for three points, but they left too much time for Smith who used his legs and made a nifty throw to Albert Wilson for a first down. A couple of plays later rookie kicker Harrison Butker made his third field goal of the night. It just so happened to be the game winner. Big win for the Chiefs. Washington was game, but they just weren't good enough.
College football weekend review
Alas, my Virginia Tech Hokies were no match for the superb defense of the Clemson Tigers nor could their defense rattle Clemson quarterback Kelly Bryant in route to Clemson's 31-17 win. Yet another win over a top-15 team for Clemson. This just in, they are really good.
Tennessee is not good. They were embarrassed by #7 Georgia 41-0. Head coach Butch Jones needs a miracle I feel like to keep his job. The offense was absolutely abysmal. Still, his loss may have not even been the worst in the conference on Saturday. Somehow, some way Coach Ed Orgeron and #25 LSU lost 24-21 to Troy. That shouldn't happen. That too is embarrassing. Apparently I thought way too highly of LSU. It would not shock me at all to see both of these guys gone at the end of the year. Jones is certainly more likely than Coach O, but more losses like the beatdown to Mississippi State and now this game to Troy will lead the LSU faithful to wonder if they should be getting someone else.
Northern Illinois played #19 San Diego State tough, losing to them 34-28. That was a fun game to see. Both teams are good. We are likely to see either San Diego State or South Florida in the New Year's Six game. The other key statement of the weekend though came in Pullman, Washington, Friday night where #16 Washington State beat #5 USC 30-27. USC was down eight starters and Sam Darnold did not have his best game. Injuries certainly played a role in USC losing, but they have the talent to overcome some of those injuries and they could have won this football game. This was a great win for Mike Leach and company. We'll see what happens this week. There promises to be some great action this weekend.
2017 MLB playoff thoughts
The baseball playoffs get started tonight with the AL Wild Card matchup between the Minnesota Twins and the New York Yankees. Given how the Twins have done in the playoffs against the Yankees, not to mention their 12 game losing streak in the playoffs. I do like Ervin Santana on the mound tonight for the Twins, but the Twins' bats need to be alive in the early innings of their game, because that Yankees bullpen is loaded. Aaron Judge is phenomenal. All rise!! I'd love to see the Twins win, but I think the Yankees will and continue the playoff losing streak for the Twins.
The Cleveland Indians will await tonight's winner. You may have heard they were on a 31-2 tear through the majors in August and September. Their pitching is great. Corey Kluber is amazing. Their bats are coming alive. This is the team to beat this postseason on the AL side.
The Houston Astros may have something to say about that. They had the best record in the AL for much of the season, but a post-All Star break swoon left them scrambling and players like pitcher Dallas Keuchel upset. They did something about it acquiring ace Justin Verlander from the Detroit Tigers. Verlander has pitched great and the Astros are once again a dangerous team. It's kind of funny that they ended the season against the Boston Red Sox, because that is who they are playing in the ALDS and I don't feel like many people are giving the Red Sox any sort of chance. Putting David Price in the bullpen certainly should help. Remember though, Sports Illustrated a few years back said the Astros would be in the World Series this year. We'll see if they truly are Nostradamus or not.
On the NL side, it's hard to see the Arizona Diamondbacks not beating the Colorado Rockies in the NL Wild Card game. The Diamondbacks are playing really good baseball right now and the Rockies are stumbling into the playoffs. Zach Greinke is great on the mound for the Diamondbacks and the world can finally meet Paul Goldschmidt. I like the Diamondbacks a lot.
In fact, should the Diamondbacks beat the Rockies, I like them to give the Los Angeles Dodgers a significant challenge. The Dodgers seem to have righted the ship so to speak after their eleven losses in a row, but they are still certainly showing some minor flaws still. And until Clayton Kershaw can pitch well in the postseason, it's hard for me to think that the Dodgers, after their phenomenal season they've had, make it to the World Series. That seems like a crazy statement. Maybe I'm just a crazy person. That's rhetorical.
Like Kershaw, until the Washington Nationals can show they can win a playoff series, I am not going to pick them. I've been burned too much by them. Max Scherzer isn't the healthiest right now dealing with a hamstring injury and the status of Bryce Harper's knee has me very much in doubt about this team's chances. Prove me wrong Nationals. The Chicago Cubs have their own pitching woes, but their offense is still great and I due to their playoff success last year, they can do it again against the Nationals.
ALCS
Houston Astros vs. Cleveland Indians
NLCS
Arizona Diamondbacks vs. Chicago Cubs
World Series
Arizona Diamondbacks vs. Cleveland Indians
World Series champions: Cleveland Indians
Enjoy the MLB playoffs everyone. October is a great sports month!
Coming up Wednesday: College football weekend forecast plus AL Wild Card thoughts
---