"The Stack" 11-5-20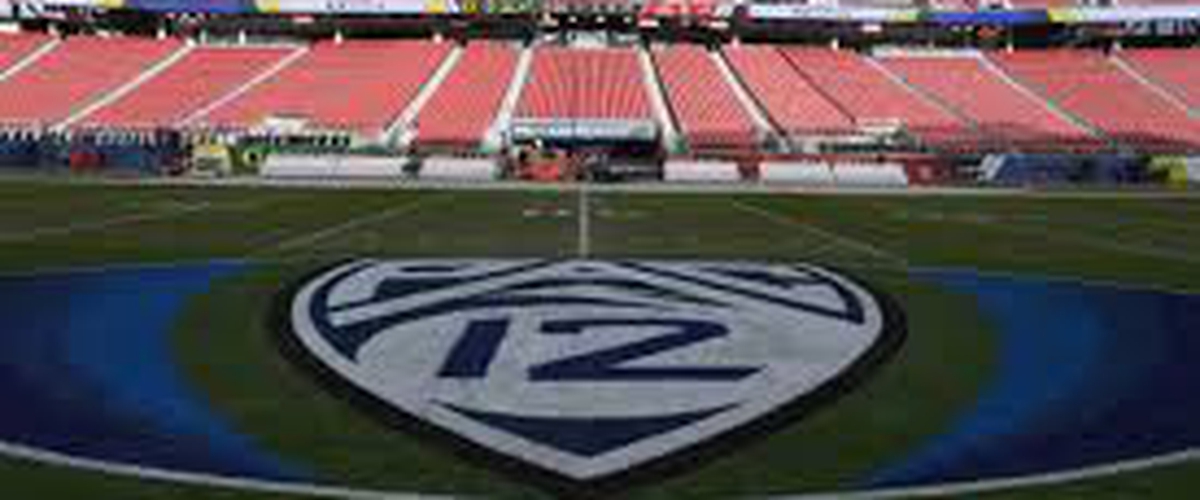 The Pac-12 begins their season this week. Will they get a full slate of conference games in or will COVID stop them before they can get it done?
The Stack is back on this Thursday and it's just football talk today. We hope to have a Thursday Night Football game tonight, but COVID-19 may ultimately decide that. That and a college football weekend forecast on this unseasonably warm first week in November so let's get right to "the stack" for today, Thursday, November 5th:
College football weekend forecast
Welcome back to college football MAC and Pac-12. We got our MACtion on on Wednesday night with the entire conference playing their games in the middle of the week. The Pac-12 will begin on Saturday and for some unbeknown reason, Arizona State @ #20 USC is being played at noon ET on FOX. That is 9 AM Pacific. WTF?! Stanford @ #12 Oregon (7:30 PM ET ABC) headlines the slate after that and Washington @ Cal wraps up the conference's first day with Pac-12 after dark at 10:30 PM ET on ESPN….that's if they are even able to play. Cal apparently has had some COVID-19 issues and the game is in question.
There are already several games that have either been postponed or canceled for this week. They are:
· Purdue @ #10 Wisconsin (Canceled)
· Tulsa @ Navy (Postponed)
· FIU @ UTEP (Canceled)
· Louisville @ Virginia (Postponed)
If Wisconsin has one more game cancelled they won't be able to play in the Big Ten Championship game. This is the risk that the Big Ten and subsequently the Pac-12 and MAC will have by starting the season so late.
Obviously the biggest game of the week is #1 Clemson @ #4 Notre Dame (7:30 PM ET NBC). No Trevor Lawrence for Clemson. That means D.J. Uiagalelei gets the start again. He played well in the second half against Boston College, but he will need to be good for all four quarters against Notre Dame. The Fighting Irish have a great defense. Can they get enough offense? I'm not so sure. I'll take Clemson until someone beats them. An upset is not in my forecast.
There are three other games pitting ranked teams against one another:
· #9 BYU @ #21 Boise State (9:45 PM ET FS1 on Friday)
· #23 Michigan @ #13 Indiana (Noon ET FS1)
· #8 Georgia VS #5 Florida (3:30 PM ET CBS in Jacksonville)
Boise State is good enough to beat BYU. This will be BYU's biggest challenge. I like the odds of an upset. I'd like it better if they were playing in a full stadium. Michigan has endured a lot this week. I'm still not a believer in Indiana. Beat Michigan and I will. Finally, I'm not liking Florida head coach Dan Mullen all that much, but his team is really good. Does Georgia have enough offensively to take down Florida? I don't think so. Give me the Gators.
There is lots of other great this weekend. Enjoy the weekend of college football!
5-2 Green Bay Packers @ 4-4 San Francisco 49ers 8:20 PM ET FOX & NFL Network (Streaming on
Amazon Prime)
At this point we don't know if the game is even going to be played. 49ers wide receiver Kendrick Bourne was placed on the COVID-19 list having test positive for the virus. Offensive tackle Trent Williams and rookie wide receiver Brandon Aiyuk have been placed on the list as a precaution. Wide receiver Deebo Samuel is going to miss the game as is quarterback Jimmy Garoppolo and tight end George Kittle with injuries. The Packers have their own issues in the backfield with COVID-19 hitting Jamal Williams and Aaron Jones dealing with a calf injury so the Packers will be shorthanded too, but nowhere near as shorthanded as the 49ers. I think the 49ers are a better team…when healthy. They aren't. Rodgers and the Packers struggle when playing in California, but against a depleted 49ers squad, they leave with a win.
Prediction: Packers 27 49ers 13
Coming up Friday: Week 9 NFL previews and predictions
---