"The Stack" 10-9-20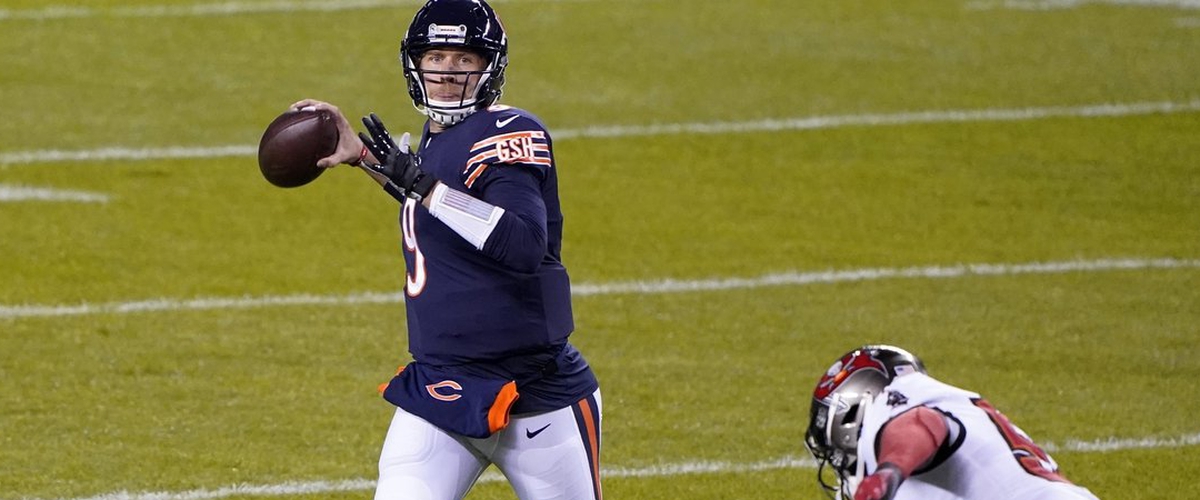 3-1 Los Angeles Rams @ 1-3 Washington 1 PM ET FOX
Rams head coach Sean McVay returns to where he was an offensive coordinator. Washington is starting a new quarterback, Kyle Allen. The Rams were a little off last week against the New York Giants. I think they have a much easier time beating a bad Washington team.
Prediction: Rams 31 Washington 13
1-2-1 Philadelphia Eagles @ 3-0 Pittsburgh Steelers 1 PM ET FOX
The NFC East first place Eagles (that shouldn't be said) against the AFC North first place Steelers in the battle of Pennsylvania. The Steelers are just a better team. They haven't played in a couple of weeks, but their defense is going to make Carson Wentz's life miserable. Steelers also get some fans back in the stands for this game. The Terrible Towels will be waved and the Steelers will get the win.
Prediction: Steelers 27 Eagles 12
2-2 Arizona Cardinals @ 0-4 New York Jets 1 PM ET FOX
If not now when, Cardinals? Kyler Murray, I need you to show what you have, what you had the first two weeks of the season. The Jets are terrible. They are starting Joe Flacco at quarterback. There is no reason why the Cardinals shouldn't win this game. Then again, there's no reason they should have lost to the Detroit Lions or Carolina Panthers earlier.
Prediction: Cardinals 31 Jets 20
2-2 Las Vegas Raiders @ 4-0 Kansas City Chiefs 1 PM ET CBS
Raiders quarterback Derek Carr says he is sick of losing. He's going to have to put up with losing a little bit more. Provided that hall-of-famer Patrick Mahomes stays COVID free and doesn't test positive, the Chiefs should have no issues disposing of the Raiders. If he doesn't, the Raiders have a chance. This Chiefs team is just too good though.
Prediction: Chiefs 34 Raiders 20
1-3 Jacksonville Jaguars @ 0-4 Houston Texans 1 PM ET CBS
First game in the post-Bill O'Brien era for the Texans. My guess is that they come out firing on all cylinders against a Jaguars team that is looking more like the Jaguars team that we thought they would look like for the entire season. I don't see the season getting any better for them this week. The Texans get off of the schnide.
Prediction: Texans 23 Jaguars 17
1-2-1 Cincinnati Bengals @ 3-1 Baltimore Ravens 1 PM ET CBS
This game may be closer than the experts think (I am no expert by the way though I wish I was or paid like one). Joe Burrow has been playing excellent for the Bengals and Lamar Jackson has been dealing with a knee injury and an illness. What if he is not able to go? What if he is limited? Well then I expect a heavy dose of the run game featuring Mark Ingram, Gus Edwards and J.K. Dobbins. The Ravens defense is better and I think they will prevail.
Prediction: Ravens 30 Bengals 20
2-2 Carolina Panthers @ 0-4 Atlanta Falcons 1 PM ET FOX
Who would have ever thought that the Panthers would have a better record than the Falcons headed into their first matchup of the season? Not I. Teddy Bridgewater and Matt Rhule have won both games that Christian McCaffrey hasn't played in. They're going to win another one against a Falcons team that is banged up in the secondary and may not have Julio Jones. They just aren't at full strength.
Prediction: Panthers 27 Falcons 24
1-3 Miami Dolphins @ 2-2 San Francisco 49ers 4:05 PM ET FOX
The 49ers suffered what I would deem a bad loss (close to embarrassing, but not quite) against the Eagles last week. Considering how injured the 49ers are, it's a little bit understandable, but they are a better team than the Eagles and they are a better team than the Dolphins. Jimmy G might be back so that makes me think that the 49ers shouldn't have as many issues this week.
Prediction: 49ers 24 Dolphins 13
0-4 New York Giants @ 1-3 Dallas Cowboys 4:25 PM ET CBS
Why are Tony Romo and Jim Nantz doing this game? I get it looked attractive early on and the Cowboys were supposed to be better, but this game sucks. Colts @ Browns is a better game to call. Raiders @ Chiefs is a better game to call. I get that it is the Cowboys, but come on man. As for the game, the Giants suck and the Cowboys offense is rolling. They win easily.
Prediction: Cowboys 38 Giants 16
3-1 Indianapolis Colts @ 3-1 Cleveland Browns 4:25 PM ET CBS
This is the game of the day arguably, certainly in the late game time slot. The Colts arguably have the best defense in the game. The Browns have a really good rushing attack, but they do not have Nick Chubb. That means a heavy dose of Kareem Hunt. With up to 12 thousand fans in the stands, I believe the Dawg Pound makes some noise and the Browns get by the Colts in a low scoring game.
Prediction: Browns 20 Colts 16
1-3 Minnesota Vikings @ 4-0 Seattle Seahawks 8:20 PM ET NBC
The Vikings got a big win last week at Houston. Hope they enjoyed that winning feeling, because a win isn't coming this week. Russell Wilson is playing too good right now and the Vikings don't win in Seattle. Maybe Mike Zimmer will beat the Seahawks next year when they come to Minnesota. No fans in the stands gives the Vikings a puncher's chance, but Kirk Cousins likely will throw a bad interception and the Vikings defense won't be able to stop the Seahawks offense at all so the Seahawks will win easily.
Prediction: Seahawks 38 Vikings 27
Coming up Monday: Week 5 Sunday NFL recap & reaction plus MNF doubleheader previews & predictions
---