"The Stack" 11-1-17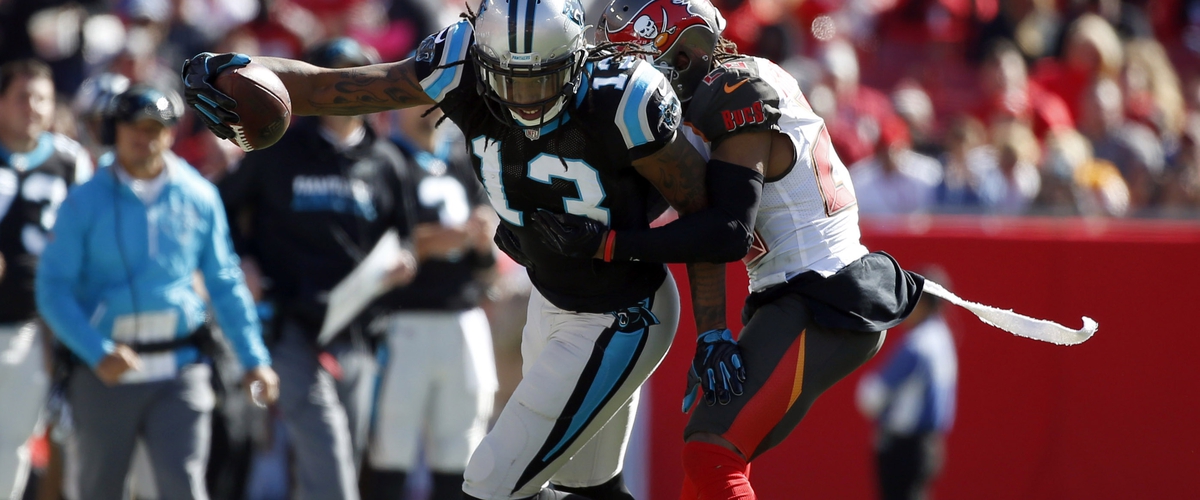 Kelvin Benjamin is now a Buffalo Bill. The Panthers wide receiver was traded to Buffalo for a couple of draft picks, giving Tyrod Taylor another valuable weapon.
The Stack is back on this Wednesday and normally we don't post on Wednesdays, but today is different what with the World Series and the initial College Football Playoff rankings unveiled. I had to post something. Now then, let's get right to "the stack" for today, Wednesday, November (November, already?!!) 1st:
Dodgers force a game 7
So there will be a World Series game seven after all for the second consecutive year. Houston Astros pitcher Justin Verlander was cruising along just fine until the sixth inning where he gave up a single and then hit a batter. Next thing you know Chris Taylor hits a double and the Los Angeles Dodgers have a 2-1 lead. Verlander would last six innings. Maybe the Astros are saving him for tonight to get an inning in if necessary. Either way, Verlander only gave up two runs and that should have been just fine, because the Astros kept getting runners on, but they couldn't drive anyone in. George Springer's solo homerun in the third inning was the only run that the Astros would score. What happened to the clutch hitting we saw from game five? Or game two? Joc Pederson added a solo shot in the seventh for the Dodgers. With Yu Darvish coming up tonight and Clayton Kershaw ready to come out of the bullpen, it would seem as though the Dodgers have the momentum and should be the favorites for tonight's winner-take-all game seven at 8:20 PM ET on FOX.
First College Football Playoff rankings unveiled
On Halloween the College Football Playoff committee unveiled their first rankings of the year and if the goal was to spook the college football world, at least some of them, then mission accomplished. Somewhat surprisingly, Georgia is the committee's top team over the likes of Alabama which is right behind Georgia t number two. Perhaps it is that win over Notre Dame that helped Georgia jump Alabama. They have been impressive no doubt. Speaking of Notre Dame, the Fighting Irish are the three seed and it is nice that the committee recognizes just how good Notre Dame has been with big blowout wins over ranked teams like USC and North Carolina State. Should they beat Miami (FL) (who is number ten in the standings) and Stanford, I see no reason why they won't be in the College Football Playoff at the end of the year provided they don't lose any other games. The four seed is Clemson which might surprise some people given that Ohio State had a big win over Penn State over the weekend, but Clemson has looked strong all year long and though they lost at Syracuse a few weeks ago, the committee is still high on Clemson and rightfully so. Alabama head coach Nick Saban loves to get his players motivated and being the two seed no doubt will get his players' attention and they will come out angry against LSU this weekend.
Ohio State's win over Penn State still wasn't enough to get them into the top five. The team that beat Ohio State in the second week of the regular season, Oklahoma, takes the fifth spot followed by the Buckeyes. Penn State is number seven. TCU is eight and Wisconsin is nine. Overall, I do not have a problem with the four teams that the committee has picked in the first rankings. No doubt the rankings will change. Georgia and Alabama will meet in the SEC Championship barring something completely unforeseen. Might that be an elimination game? Much is left to be decided, but it's good talking points around the water cooler right?
NFL trade deadline reaction
I don't recall an NFL trade deadline as active with as many big deals going down as what happened Monday night and yesterday (Tuesday). Monday of course saw offensive tackle Duane Browns get dealt from Houston to Seattle for cornerback Jeremy Lane and a couple of draft picks. Lane however failed his physical Tuesday so the Seahawks had to send a 2018 third round pick instead of a fifth round pick. It's still a good haul for the Texans and it fills a major need for the Seahawks. The San Francisco 49ers may have found their quarterback of the future by acquiring Jimmy Garoppolo from the New England Patriots for a 2018 second round pick.
Tuesday got started off with a bang with the Philadelphia Eagles acquiring running back Jay Ajayi from Miami for a 2018 4th round draft pick. The Eagles are showing they are going all in with this move, but I'm not sure why the move was made. Maybe it's just me, but I look at Ajayi and LaGarrette Blount as having the same running style so what are you getting in with Ajayi besides a younger back? Then again, why did the Dolphins, with their terrible offense, get rid of one of their better players? Guess he was just too much of a headache.
The Buffalo Bills traded Sammy Watkins in the offseason. At the trade deadline they picked up good wide receiver in Kelvin Benjamin from the Carolina Panthers for a third and seventh round pick in the 2018 NFL Draft. Benjamin is a major target for Bills quarterback Tyrod Taylor. He's going to make an immediate impact. That "high powered" Panthers offense has lost another weapon, but they'll make it somehow.
The news of the trade deadline was a deal that didn't get done and it is the fault of one of the two teams involved. The Cleveland Browns and Cincinnati Bengals had a deal seemingly in place for the Browns to acquire quarterback A.J. McCarron. The Browns would have sent a second and a third round pick in next year's draft, but the paperwork didn't get sent in correctly. Initially it sounded as though it was the Browns that screwed up. Now it may have been the Bengals. Either way, this is such a Cleveland Browns like move. Only the Browns would have this fail as badly as it did. Quite the entertaining NFL Draft deadline.
Coming up Thursday: College football weekend forecast, World Series reaction and TNF preview
---