"The Stack" 12-1-17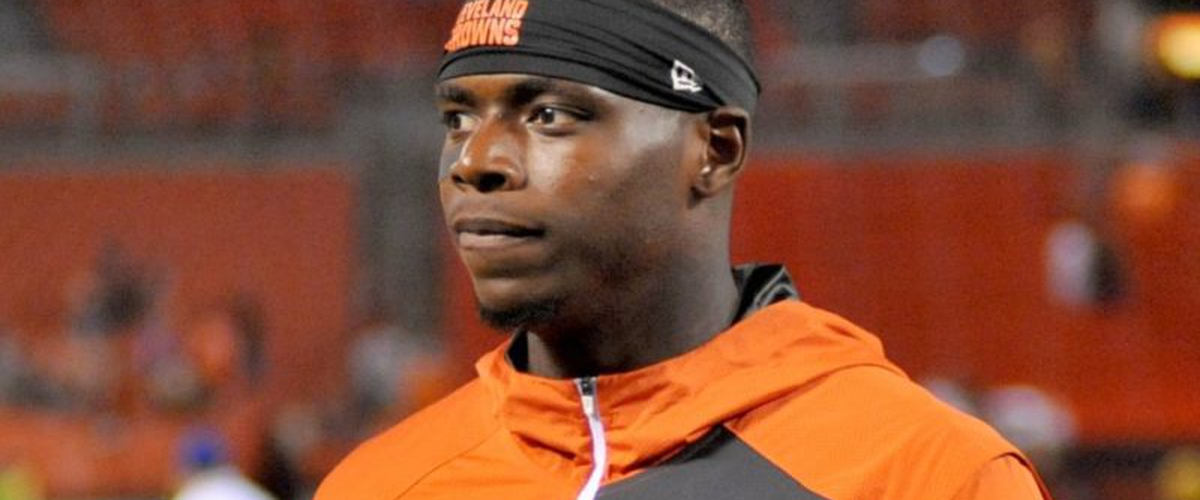 Josh Gordon is back in the NFL. The wide receiver has dealt with his addiction problem and is set to play in his first game in what, over two years?? for the Browns this weekend against the Chargers.
The Stack is back on this Football Friday and things are getting good in the NFC. Over the next couple of weeks we'll either have a clearer picture of how things will be in the NFC playoffs or it'll be cloudier and murkier than ever. We can probably forget about Washington being in the playoff mix following their disappointing performance against Dallas last night. The Cowboys won 24-14 and I am 0-1 in my picks this week. Time to the previews and picks in "the stack" for today, Friday, December 1st:
Minnesota Vikings @ Atlanta Falcons 1 PM ET FOX
What a battle this should be. The Falcons are starting to get on a role now. Their offense is playing well and they will get running back Devonta Freeman back. Julio Jones had a huge game last week, but he has had his struggles against Vikings cornerback Xavier Rhodes. He won't have 200 yards receiving, but Julio I think will still have some big catches and I think Atlanta picks up the win to keep hold on their wild card spot and apply pressure in the NFC South.
'Prediction: Falcons 23 Vikings 20
Detroit Lions @ Baltimore Ravens 1 PM ET FOX
The Ravens can't score very much, but boy do they have a great kicker and a fantastic defense. They will make life difficult for the Lions offense, but I feel like Matthew Stafford is going to lead the Lions into position late in the game and let another great kicker, Matt Prater, kicking the game winning field goal.
Prediction: Lions 26 Ravens 23
New England Patriots @ Buffalo Bills 1 PM ET CBS
Man the Patriots are on a roll right now. Tom Brady and company are playing great. Their defense is awfully good too. I don't think Tyrod Taylor will be able to match Brady and the Patriots offense and the Patriots will pull away in the second half.
Prediction: Patriots 31 Bills 17
San Francisco 49ers @ Chicago Bears 1 PM ET CBS
Jimmy Garoppolo is starting for the 49ers. 49ers fans rejoice. Trubisky is starting for the Bears. Bears fans, are they rejoicing or are they just ready for the season to be done? Do they like that Trubisky is starting? I think Garoppolo jump starts the 49ers offense and they get the win.
Prediction: 49ers 24 Bears 17
Tampa Bay Buccaneers @ Green Bay Packers 1 PM ET FOX
The Bay of Pigs. That's sometimes how this game/rivalry is referred to. With the way the Bucs have been playing lately, they been awfully smelly. They do get Jameis Winston back. Can he outduel Brett Hundley? I don't think so. Hundley looked really well last week. He'll torch that Buccaneers secondary.
Prediction: Packers 27 Buccaneers 17
Indianapolis Colts @ Jacksonville Jaguars 1 PM ET CBS
It's an odd week, week 13. Which means the Jaguars will win. The Colts are in for a rough day against the Jaguars defense.
Prediction: Jaguars 27 Colts 6
Denver Broncos @ Miami Dolphins 1 PM ET FOX
What an awful game. And it's another one of these terrible crossover games. Then again 49ers-Bears is a crossover game as well and that's an awful game too. Where was I? Oh yeah, Trevor Siemian is starting for the Broncos. I don't know how much of a difference that will make. The Dolphins defense is terrible. Yet I think I might take them. What's wrong with me?
Prediction: Dolphins 17 Broncos 16
Kansas City Chiefs @ New York Jets 1 PM ET CBS
This is definitely a trap game for the struggling Chiefs. The Jets offense is playing much better than the Chiefs. Everyone is doubting Kansas City, but I still think they find a way to win a game in the same stadium that they lost in two weeks ago and scored only 9 points.
Prediction: Chiefs 20 Jets 16
Houston Texans @ Tennessee Titans 1 PM ET CBS
The Texans have Tom Savage as their starting quarterback. The Titans defense is pretty good. I don't think Savage is going to come out of Nashville with a victory.
Prediction: Titans 27 Texans 13
Cleveland Browns @ Los Angeles Chargers 4:05 PM ET CBS
Don't look now, but the Chargers are just one game back of the Chiefs for being tied for first in the AFC West. They are playing really well right now. I like that Josh Gordon is coming back for the Browns. He'll help their offense. It won't be enough to win this week though unfortunately.
Prediction: Chargers 34 Browns 17
Carolina Panthers @ New Orleans Saints 4:25 PM ET FOX
Big battle in the NFC South. If the Saints win it will give them essentially a two game lead over the Panthers having swept the season series. Alvin Kamara is running tremendously right now. Between him and Mark Ingram, it's going to be tough to run against that Panthers defense, but the Panthers offense hasn't been great and the Saints offense is pretty good. At home, they do enough to get the job done.
Prediction: Saints 30 Panthers 24
Los Angeles Rams @ Arizona Cardinals 4:25 PM ET FOX
The Rams bounced back from that Vikings loss with a nice win last week against the Saints. They looked pretty good. The Cardinals are starting Blaine Gabbert. They're fighting, but they don't have enough to take down the Rams.
Prediction: Rams 26 Cardinals 16
New York Giants @ Oakland Raiders 4:25 PM ET FOX
Derek Carr isn't going to have Michael Crabtree for sure and most likely Amari Cooper to throw to this weekend. That seems like it spells doom for the Raiders. Oh but they are playing the Giants who benched Eli Manning for Geno Smith? No problem for the Raiders.
Prediction: Raiders 27 Giants 10
Philadelphia Eagles @ Seattle Seahawks 8:30 PM ET NBC
This is a big test for the Eagles. If the Seahawks had Richard Sherman and Kam Chancellor, I would take them to beat the Eagles. But they don't and their offense keeps getting off to slow starts. Can't do that against Carson Wentz. Prove me wrong Seahawks. Prove me wrong!
Prediction: Eagles 27 Seahawks 20
Coming up Monday: Week 13 NFL reaction plus MNF preview
Listen to this week's edition of "The Sports Block" podcast here.