"The Stack" 12-19-18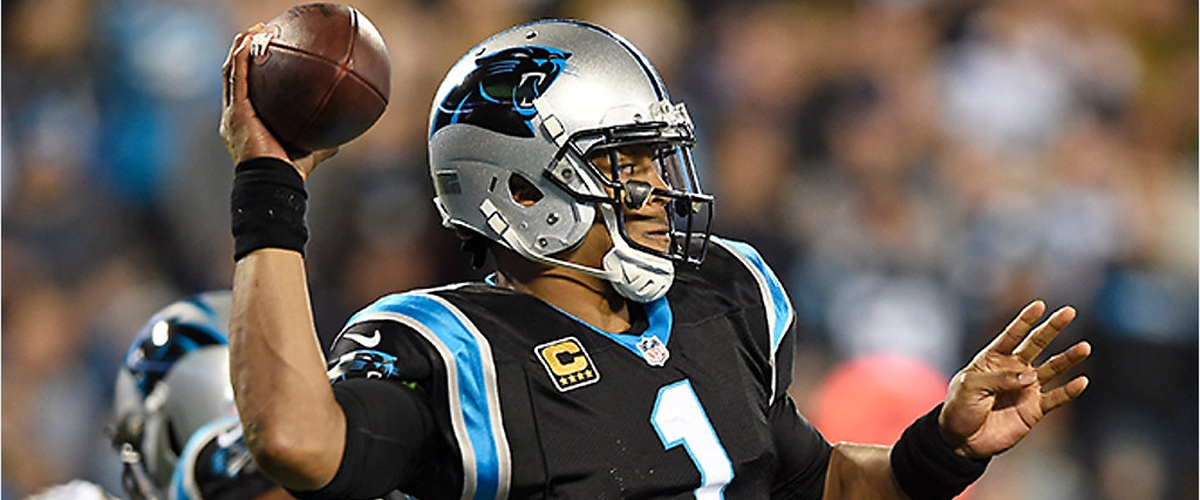 Cam Newton's season is done. The Carolina Panthers are shutting him down with the playoffs out of reach so he can get his shoulder healed up and ready for next season.
The Stack is back on this Thursday and there is no NFL game tonight. That means we don't have a whole lot to discuss. Early signing day for college football was yesterday. Alabama once again has another good class coming in. There were a number of flips which was interesting. Anyway, we'll be making some predictions for college bowl games plus a couple of other headlines so let's get right to "the stack" for today, Thursday, December 20th:
College football bowl games
Friday's games
Makers Wanted Bahamas Bowl (Nassau, Bahamas)
8-4 Florida International VS 7-5 Toledo 12:30 PM ET ESPN
Another bowl game where I don't have a good feel for either team. FIU has been good under head coach Butch Davis, but I'll go with another MAC team to win if for no other reason that they will appreciate the warmer weather than FIU will.
Confidence points: Low double digits
Famous Idaho Potato Bowl (Boise, Idaho)
7-5 Western Michigan VS 6-6 BYU 4 PM ET ESPN
Not exactly a tropical place, Boise, Idaho, but both teams will be used to the weather. I'm not exactly sure what to make of BYU, but I think they are the better team so I'll ride with them.
Confidence points: Low to mid 30s.
Saturday's games
Jared Birmingham Bowl
8-5 Memphis VS 6-6 Wake Forest Noon ET ESPN
Memphis has such a prolific offense however they won't have running back Darrell Henderson who is skipping the bowl game to prepare for the draft. That hurts. If they played, I would have this game in the 30s for confidence points. Without Henderson, I still think Memphis will win, but it won't be by nearly as much.
Confidence points: Mid teens
Lockheed Martin Armed Forces Bowl (Fort Worth, TX)
8-4 Houston VS 10-2 Army 3:30 PM ET ESPN
No Ed Oliver for Houston in this one. He's a top five pick in the upcoming April NFL Draft. Army will play ball control as they can really run the ball and keep Houston off the field. Can't pick against Army, right?
Confidence points: Upper 20s
Dollar General Bowl
10-3 Buffalo VS 9-3 Troy 7 PM ET ESPN
Another toss up game. Buffalo should have beaten Northern Illinois in the MAC Championship. Troy is a good program, but I'll ride with the Bulls of Buffalo to get the job done.
Confidence points: Upper single digits to low double digits
SoFi Hawai'i Bowl
8-5 Hawai'i VS 7-5 Louisiana Tech 10:30 PM ET ESPN
Home game for Hawaii. Louisiana Tech is just going to enjoy being on the island. Hawaii will have the home crowd and they have the slightly better team. They'll throw for a lot of yards and win a high scoring game.
Confidence points: Low to mid 20s
Misc. Headlines
The Carolina Panthers are shutting down quarterback Cam Newton for the season. Newton's shoulder has been bugging him pretty much all season and that is a big reason why he hasn't been able to throw the deep ball as well. With the Panthers having lost six games and their playoff chances hovering just above one percent, it makes sense to shut Newton down and get him healthy during the offseason and ready to go next year.
Major League Baseball and the MLBPA have reached a deal with Cuba to allow players to sign contracts without defecting. This is a big deal. For years, there had been some trafficking of players and some players could not join Major League Baseball because of the political situation in Cuba. This is a great deal. Good job by all sides.
Coming up Friday: Week 16 NFL preview and predictions
Listen to this week's "The Sports Block" podcast here.
---