"The Stack" 12-29-18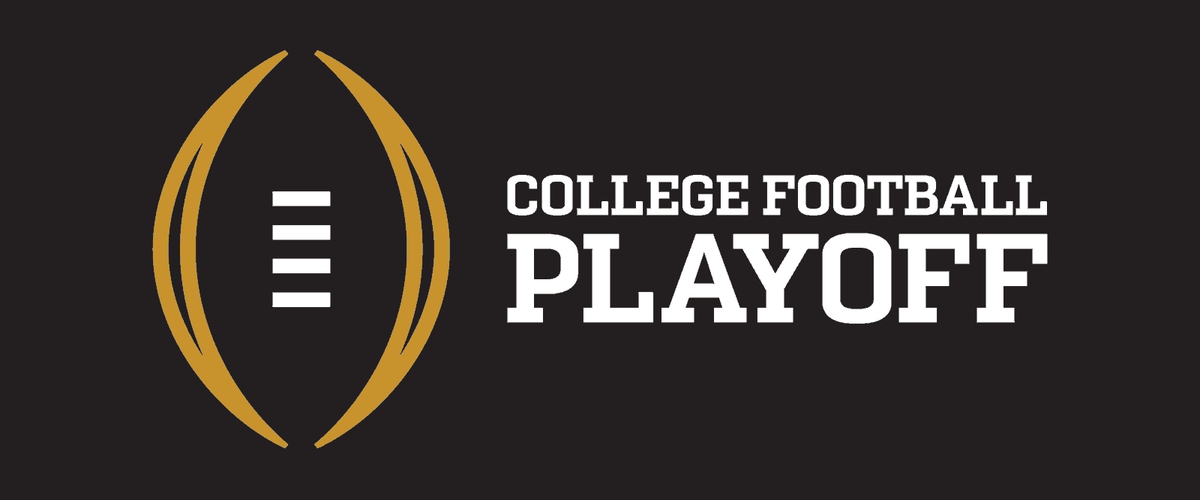 The College Football Playoff semifinals are here. Who will be playing in Santa Clara, CA a week from Monday?
The Stack is back with a special Saturday edition and we have plenty of bowl games to pick through. Yes, some have already been played as I didn't get this out soon enough, but I will give you what I would have picked (Hint: I would have been wrong) so let's get right to "the stack" for today, Saturday, December 29th:
Saturday's Bowl games
Chick-Fil-A Peach Bowl (Atlanta, GA)
9-3 Florida VS 10-2 Michigan Noon ET ABC
Florida has no offense, but a really good defense. Michigan has a really good defense and a decent offense. Sure they might be stinging from that loss to Ohio State still, but I think they have enough to get it done.
Confidence points: Upper 20s
Belk Bowl (Charlotte, NC)
7-5 South Carolina VS 7-5 Virginia Noon ET ESPN
Not sure about either of these teams. South Carolina has been largely disappointing this year while Virginia had a good year under head coach Bronco Mendenhall. I'm a Virginia Tech fan though. I can't pick Virginia. I should probably go for fewer points, but somehow this game has found its way to the low 20s.
Confidence points: Low 20s
Nova Homes Loans Arizona Bowl (Tucson, AZ)
8-4 Arkansas State VS 7-5 Nevada 1:30 PM ET CBSSN
Don't know much about either of these two teams, but Arkansas State has the better record and has probably played better this season so I'll take them. I don't have much confidence in the pick though.
Confidence points: Upper single digits
Goodyear Cotton Bowl Classic (College Football Playoff Semifinal) (Dallas, TX)
12-0 #3 Notre Dame VS 13-0 #2 Clemson 4 PM ET ESPN
The Fighting Irish surely come into this game with a chip on their shoulder. They are getting no respect and very few people think they can win this game. I tend to agree the majority. No Dexter Lawrence hurts Clemson, but they are better on both sides of the ball and find a way to win.
Confidence points: Upper 30s
Capital One Orange Bowl (College Football Playoff Semifinal) (Miami, FL)
12-1 #4 Oklahoma VS 13-0 #1 Alabama 8 PM ET ESPN
Kyler Murray is one heck of a quarterback. He won the Heisman Trophy after all, the second straight Oklahoma quarterback to win the award. Too bad he is going up against Alabama. Their defense may be down this year, but they'll find a way to slow down Murray. I'm not sure how healthy Tua is, but the Alabama quarterback is going to play and play well against that Oklahoma defense. Give me Alabama.
Confidence points: Mid 30s
Monday, December 31st bowl games
Military Bowl Presented by Northrop Grumman (Annapolis, MD)
10-2 Cincinnati VS 6-6 Virginia Tech Noon ET ESPN
Cincinnati is most likely the better team. The Hokies have struggled this year since quarterback Josh Jackson went down with an injury. They are even petty for getting to a bowl game, scheduling Marshall after they beat Virginia, just to become bowl eligible. While I don't necessary like it, I'll still go with my Hokies for the win.
Confidence points: Low single digits
Hyundai Sun Bowl (El Paso, TX)
8-4 Stanford VS 7-6 Pittsburgh 2 PM ET CBS
No running back Bryce Love in this one for Stanford. He is saving himself from a possible injury ahead of the NFL Draft. Stanford has been a bit disappointing this year, but I just don't believe in Pittsburgh enough that I think they can beat the Cardinal. Give me Stanford.
Confidence points: Low 30s
Redbox Bowl (Santa Clara, CA)
7-5 Michigan State VS 8-4 Oregon 3 PM ET FOX
Michigan State's offense has been very bad for most of the season. Justin Herbert is coming back for another year as Oregon's quarterback. They have the better offense and a good defense though not as good as Michigan State's. Won't matter. Ducks roll.
Confidence points: Low 30s
Autozone Liberty Bowl (Memphis, TN)
8-4 Missouri VS 6-6 Oklahoma State 3:45 PM ET ESPN
Oklahoma State is a very odd team. They play the good teams tight at home and lose to some bad teams on the road they shouldn't. While this game is at a neutral site, I think they will give Missouri all they can handle. I'm still going with Missouri, but I don't have the most confidence in them to come through.
Confidence points: Mid-double digits
San Diego County Credit Union Holiday Bowl (San Diego, CA)
8-5 Northwestern VS 9-4 Utah 7 PM ET FS1
Can't get a good read on either of these teams. Both lost in their respective conference championship games. Utah looked awful. Don't they have injuries to their starting quarterback and running back? They did at least. I'll go with the Big Ten team here I think…no wait. Kyle Wittingham always wins bowl games. I'll go with Utah. I don't like this at all.
Confidence points: Low double digits
Taxslayer Gator Bowl (Jacksonville, FL)
9-3 NC State VS 8-4 Texas A&M 7:30 PM ET ESPN
NC State didn't end the season all that great. Jimbo Fisher's squad is good and they will cap off his first year at A&M with a win. Give me the Aggies.
Confidence points: Upper 30s
---