"The Stack" 1-4-19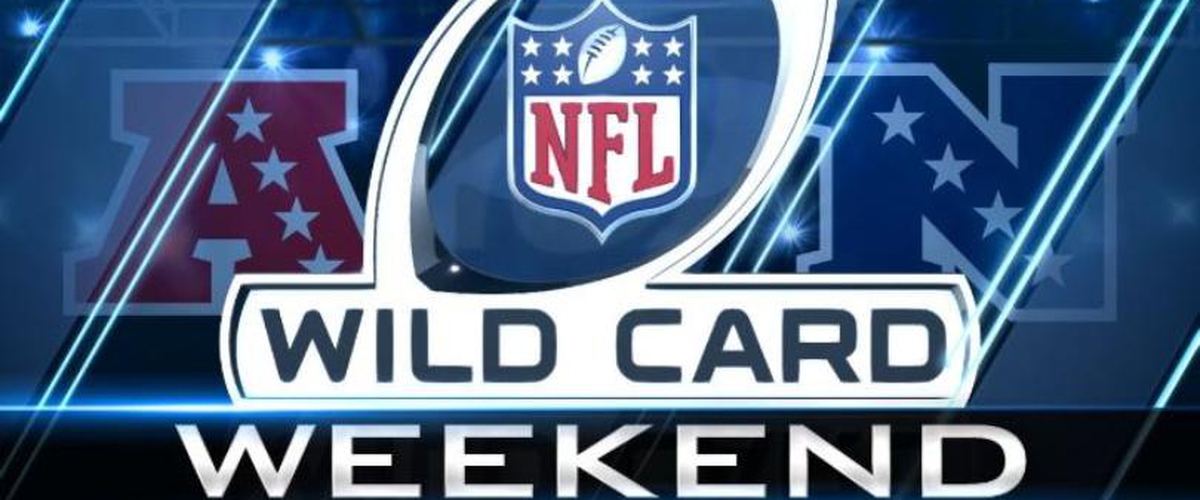 The NFL Playoffs are here and we get things started with four stellar Wild Card games this weekend.
The Stack is back on this first playoff Football Friday. Wild Card weekend is here. Not trying to be prisoner of the moment here, but I can't remember the last time all four wild card games were so enticing. You can make an argument for each team that they can win maybe not just one game, but multiple games. That is going to be tough though, especially in the NFC where the New Orleans Saints are the top seed and get to play at home throughout the entire NFC Playoffs. In that dome, with those fans, good luck to whoever has to play them. The Los Angeles Rams are the two seed, but they haven't looked great lately and Todd Gurley is nursing a knee injury. He should be able to play next week though. On the AFC side, it should be no surprise that the New England Patriots have a first round bye as the two seed. This marks the ninth consecutive season that they have earned a bye. It wouldn't be shocking at all to see them host another conference championship game either and I only say that because the Kansas City Chiefs haven't won a home playoff game since 1994. Yes, this Chiefs team with Pat Mahomes feels different, but Chiefs fans know the history and they can't have their hopes too high. I picked Saints-Texans for my preseason Super Bowl so I won't pick against that though I do think the Baltimore Ravens or Kansas City Chiefs do have a great chance of representing the AFC in the Super Bowl. The AFC is wide open! Now then, let's get right to some wild card picks in "the stack" for today, Friday, January 4th:
#6 Indianapolis Colts @ #3 Houston Texans 4:35 PM ET ESPN/ABC (Saturday) (AFC Playoffs)
This will be the third time this year that the two AFC South division rivals have met. Both games were won by three points by the road team. Colts wide receiver T.Y. Hilton has torched the Texans in the past and no doubt he can do it again. Andrew Luck is healthy as he has shown all year and that makes the Colts incredibly dangerous. The Texans though, with Deshaun Watson and DeAndre Hopkins, combined with that defense led by J.J. Watt, I just can't see them dropping this game. It won't shock me if the Colts win, but I can't pick it.
Prediction: Texans 27 Colts 23
#5 Seattle Seahawks @ #4 Dallas Cowboys 8:15 PM ET FOX (Saturday) (NFC Playoffs)
Big things are going to happen at Jerry World. The Cowboys season turned around with the trade for wide receiver Amari Cooper. Their defense has played lights out too. The defense will once again need to come up with a big game against that vaunted Seahawks rushing attack. Between that running game and Russell Wilson, the Seahawks should be just fine. Their defense will find a way to slow down Ezekiel Elliott and force Dak Prescott to beat them. He won't.
Prediction: Seahawks 24 Cowboys 17
#5 Los Angeles Chargers @ #4 Baltimore Ravens 1:05 PM ET CBS (Sunday) (AFC Playoffs)
What a fantastic matchup. Philip Rivers versus Lamar Jackson. The Ravens season turned around when Jackson came in for an injured Joe Flacco (or Joe Who as they say in Baltimore now…I don't know if that is true or not). They are the best rushing team in the league and they control the ball better than any other team in football. They dominated the Chargers a couple of weeks ago. The Chargers defense understands the gameplan now and how to defend. Rivers won't make the same mistakes he made two weeks ago. I want the Chargers to win, but I can't pick them. I have to go with the home team to squeak out a win.
Prediction: Ravens 23 Chargers 20
#6 Philadelphia Eagles @ #3 Chicago Bears 4:40 PM ET NBC (Sunday) (NFC Playoffs)
The defending Super Bowl champions are in for a very difficult test against Khalil Mack and that Bears defense. They are so good and with Nick Foles already battling some injuries, it is going to be a very long day for him. The Eagles can lean on their experience from last year though and also the fact that most folks are doubting them and their chances of winning. I still don't have faith in Trubisky, but with that defense, he doesn't need to do that much. Not saying that the Eagles can't win (it won't surprise me if they do), but I can't pick against that defense at home.
Prediction: Bears 24 Eagles 20
Coming up Monday: Wild Card reaction plus other top stories in the sports world