"The Stack" 1-1-19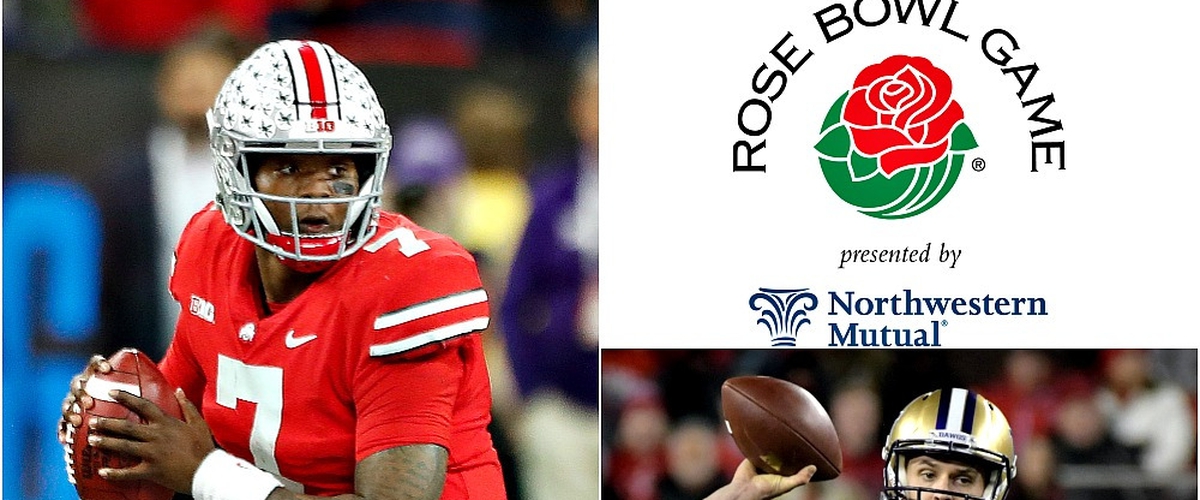 Urban Meyer will be coaching his final game as Ohio State football head coach today in the Rose Bowl when Ohio State takes on Washington.
Happy New Year everyone! The Stack is back on this first day of 2019 and there are only a few more bowl games left for the year. We have picks for those games plus thoughts on the head coaching firings from yesterday so let's get right to "the stack" for today, Tuesday, January 1st:
NFL Black Monday
Black Monday started early, as in Sunday night, for a couple of head coaches. Tampa Bay canned Dirk Koetter on Sunday to no one's surprise. 19-29 in three seasons will not get the job done plus with all of those empty seats in Tampa, it's not a good situation. We'll see who they go after, but perhaps Bruce Arians is a possibility. Whoever the new head coach is, the Bucs have already come out and said that the new coach must work with Jameis Winston.
The New York Jets fired Todd Bowles Sunday night after four seasons in which he went 24-40. It has been a rough three years especially, but he was destined to fail this season with a rookie quarterback and a team with so much salary cap space, but they haven't brought the players in. Maybe they will make that run at Jim Harbaugh.
Black Monday means Black Monday though and that is when the majority of the firings took place. The Cincinnati Bengals are moving on from Marvin Lewis after 16 seasons and no playoff wins. Lewis endorsed Hue Jackson to be the next Bengals head coach. That ain't happening. There is some thought that they may make a run at Minnesota Vikings head coach Mike Zimmer. It would take some significant compensation for the Vikings to part with Zimmer. Zimmer, for the record, as well as GM Rick Spielman for the Vikings, are both safe according to Vikings ownership.
The Denver Broncos parted ways with Vance Joseph after back-to-back losing seasons. That's the first time that has happened since the 1970s I believe. That won't cut it, but John Elway in the front office deserves a lot of blame too. He has not done a good job getting the right quarterback for the Broncos. We'll see if they go offense or defense.
The Miami Dolphins are parting ways with head coach Adam Gase after three seasons. Owner Stephen Ross is not happy with the direction of the team. Does this mean the end of quarterback Ryan Tannehill in Miami as well?
In the desert, Arizona is parting ways with Steve Wilks after one forgettable season in which the team went 3-13 and was largely uncompetitive for the season. GM Steve Keim better get this next coach pick right. Plus the team has the number one overall pick so there is reason to be optimistic that the Cardinals can turn things around.
Jacksonville Jaguars head coach Doug Marrone and Atlanta Falcons head coach Dan Quinn are both safe by all appearances, but their assistants aren't. The teams have parted away with multiple assistant coaches. This will put both coaches squarely on the hot seat entering next season.
You never know if there will be another head coach that is fired in the next few days or so. And the list of candidates who will be looked at is extensive including Chicago Bears head coach Vic Fangio, Kansas City Chiefs offensive coordinator Eric Bienemy, New Orleans Saints assistant Dan Campbell and others. It will be curious to see who all gets a head coaching position. Remember that Green Bay and Cleveland already have vacant head coaching positions opened and Mike McCarthy and Bruce Arians are going to get looked at. We'll be reacting to all of the head coaches that get hired as they come in.
New Year's Day Bowl games
Outback Bowl
8-4 #18 Mississippi State VS 8-4 Iowa Noon ET ESPN2
Iowa is without tight end Noah Fant who is skipping the bowl game to prevent himself from getting injured ahead of the NFL Draft. They still have a defense though. Mississippi State also has a great defense and they have Nick Fitzgerald, a very good quarterback. Hopefully they are team Blooming Onion. I'll still go with them.
Confidence points: Mid teens
PlayStation Fiesta Bowl
9-3 #11 LSU VS 12-0 #8 UCF 1 PM ET ESPN
LSU's defense is great, but UCF is gunning for another undefeated season. Sure, they don't have McKenzie Milton, but they have the motivation of getting a second consecutive undefeated season and they want to show the CFP committee that they made a mistake by not including them in the Playoff. I'll take UCF.
Confidence points: High teens
VRBO Citrus Bowl
9-3 #14 Kentucky VS 9-3 #12 Penn State 1 PM ET ABC
Kentucky's defense is great. Their offense isn't. If Penn State is ready though, and wants to be there and win the game, they should have no problem beating this Kentucky team with Trace McSorely and company. I'll hedge my bets on that happening.
Confidence points: Mid 30s
Rose Bowl Game Presented by Northwestern Mutual
10-3 #9 Washington VS 12-1 #6 Ohio State 5 PM ET ESPN
The Granddaddy of them all. Do you really think Ohio State is going to end Urban Meyer's tenure as Buckeyes head coach with a loss? I didn't think so.
Confidence points: 40
Allstate Sugar Bowl
9-4 #15 Texas VS 11-2 #5 Georgia 8:45 PM ET ESPN
Georgia is by far the superior team, but how motivated will they be after blowing that big lead to Alabama and then failing to make the College Football Playoff? I'll hope that they are motivated and want to play, because if they are ready and want to come to play, Texas won't stand a chance.
Confidence points: High 30s
Coming up later this week: NFL Wild Card weekend picks and overall thoughts on the playoffs