"The Stack" 3-11-20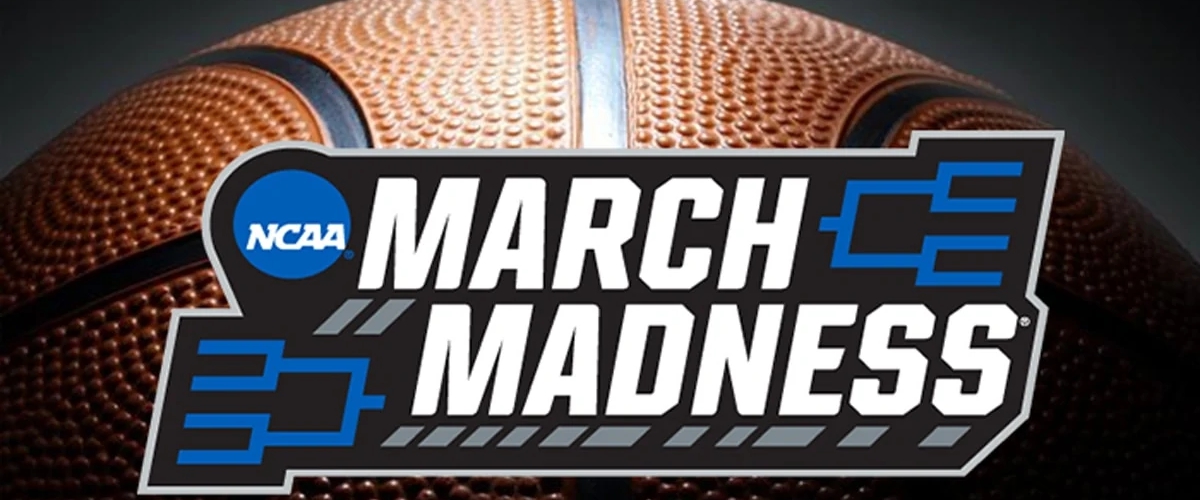 More automatic bids have been secured and a lot of conference tournaments start today. Some tournaments are proceeding without fans. March is truly Madness.
The Stack is back on this Wednesday and congratulations is in order to the five teams that won last night and are advancing to the Big Dance. One more ticket gets punched tonight and we have a lot of major conferences starting their tournaments today. Plus, we really need to stop freaking out about the coronavirus. Let's get to it all in "the stack" for today, Wednesday, March 11th:
Ivy League cancels tournament, MAC, Big West to play with no fans
The coronavirus (COVID-19) has been making its impact felt in America for a few weeks now. Finally, it is making a significant impact on the sports world. Tennis has canceled a tournament in the states. The NBA, NHL, MLS & MLB have all banned media from the locker room and will conduct interviews either in press conference format or in other designated areas. Now, with college basketball tournaments happening all across the country (you know, because it is March and all), some tournaments are taking some drastic measures in light of a more rampant outbreak of the virus across several states.
The Ivy League has cancelled its tournament all together meaning Yale is going to the NCAA Tournament on the men's side and Princeton is going to the NCAA Tournament on the women's side. I am not a fan of not playing in front of fans, but at least play the tournament, Ivy League. Then again, the Ivy League Tournament is a relatively new concept so they are just going back to as it previously was for this year. Hopefully it is just this year only.
The MAC & Big West conferences have announced that they will play their conference tournaments in front of no fans. Family members and friends can come, but that's it. I understand why these decisions are being made, but I absolutely hate it. Yes, the coronavirus is bad, but it's terrifying because it is unknown. If you are elderly, you are more susceptible to it, I get that. But if you are feeling sick, stay home. Don't jeopardize it. Is that so much to ask? And wash your hands. The pandemic that is being spread is a little ridiculous. We do need to take this virus seriously, but are we going too far in these precautions? I think so, but I am not a medical expert and am not part of the CDC. I just wish the hysteria would die down, because I don't think it's warranted. Let's all do our part to ensure that we are washing our hands, using hand sanitizer and more or less just being wise with our decision making. It's March. There's already Madness. Let's not add more to it.
Atlantic 10 tournament preview (Brooklyn, NY, March 11th-15th)
The A-10 tips off their tournament today and this is an intriguing tournament mainly because of Dayton. Can they win it all and secure a one seed? If they lose, then San Diego State likely jumps back to the one line. #2 seed Richmond is playing for their tournament lives as is #3 seed Rhode Island. Richmond could get in if they make it to the championship game while Rhode Island likely needs to win it all. Apart from a major upset happening this looks like it is a two team bid league.
Predicted winner: Dayton
Big East tournament preview (New York City, NY, March 11th-14th)
The Big East Tournament tips off today in the world's most famous arena, Madison Square Garden. This is going to be a great tournament. The top seed, Creighton, has been dealt a major blow with Marcus Zegarowski likely to miss this tournament with a meniscus injury in his right knee. This team is Final Four worthy, but they need him healthy so it would be wise to sit him out. Xavier likely needs at least one win to keep their tournament hopes alive. Perhaps Marquette too. The door is open now for #2 seed Villanova and #3 seed Seton Hall. I can't wait for to watch this tournament.
Predicted winner: Seton Hall
Big Sky tournament preview (Boise, ID, March 11th-14th)
The Big Sky Tournament tips off today in Boise and this tournament comes down to the top three teams, Eastern Washington, Northern Colorado and Montana. It seems wise to go against Montana, because they consistently make the NCAA Tournament, but they face a daunting task with needing to beat both Northern Colorado and in all likelihood, Eastern Washington. For that purpose, I think Eastern Washington can find a way to get the job done.
Predicted winner: Eastern Washington
Big Ten tournament preview (Indianapolis, IN, March 11th-15th)
The Big Ten Tournament tips off today and it is going to be a fascinating tournament to watch. Indiana likely needs to win one game to be safe and make the NCAA Tournament while Purdue likely needs at least two wins. It's amazing to think that Wisconsin is the top seed in this tournament given what they have gone through this year in losing some players. Sparty is playing the best though as we enter the tournament and they are playing like the team we all thought they would be at the beginning of the season. Hard to pick against them at this point though they will face a tough test in Maryland in the semifinals.
Predicted winner: Michigan State
Big 12 tournament preview (Kansas City, MO, March 11th-14th)
The Big 12 Tournament tips off today in Kansas City, Missouri, not Kansas City, Kansas, like some people might think. Kansas has been dominant and Baylor has slipped a little bit here in the past couple of weeks. They've lost three times. That's not good. Kansas should have no troubles winning this tournament as long as Baylor doesn't rediscover their magic. I don't see that happening.
Predicted winner: Kansas
Conference USA tournament preview (Frisco, TX, March 11th-14th)
Conference USA tips off their tournament today in Frisco (is it at Jerry's star?) and North Texas has been the best team in the conference for most of the season, but hot on their heels is Western Kentucky. Perhaps Louisiana Tech or Charlotte could throw a wrench into things too. I'll just go with the top seed and be done with it.
Predicted winner: North Texas
Pac-12 tournament preview (Las Vegas, NV, March 11th-14th)
The Pac-12 Tournament tips off today in Sin City and arguably no team is playing better than UCLA. Head coach Mick Cronin has done a masterful job leading UCLA from what looked to be a long year. They aren't better than Oregon, but UCLA will find a way to make the NCAA Tournament. Stanford needs to win at least one game to be in the NCAA Tournament. Maybe even Arizona State. But this tournament is Oregon's to lose and they will not lose.
Predicted winner: Oregon
SEC tournament preview (Nashville, TN, March 11th-15th)
The SEC Tournament tips off today in Music City and hopefully the fans and the teams can help in getting Nashville back to normal after the storms and tornado ravaged the area last week. It's Kentucky and Auburn at this point. Arkansas, Mississippi State and South Carolina are on life support and need a miraculous run to make the NCAA Tournament. It's not happening. Don't be shocked if Auburn takes down Kentucky in the championship game.
Predicted winner: Kentucky
Southland tournament preview (Katy, TX, March11th-14th)
The Southland Tournament tips off today and it begins and ends with Stephen F. Austin. No one is going to beat them and if they do, SFA is making it as an at-large. So maybe the Southland hopes for that to happen, but I am not going against the Lumberjacks.
Predicted winner: Stephen F. Austin
Patriot League Championship (Hamilton, NY)
#3 Boston University VS #1 Colgate 7:30 PM ET ESPN CBSSN
As cool as it would be to see Boston U upset Colgate, Colgate is a very good team. They were a good team last year. Arguably, they are better this year. I don't see the toothpastes losing this game. Brush your teeth kids!
Pick: Colgate
Coming up Thursday: Conference Tournament previews
---