"The Stack" 3-15-18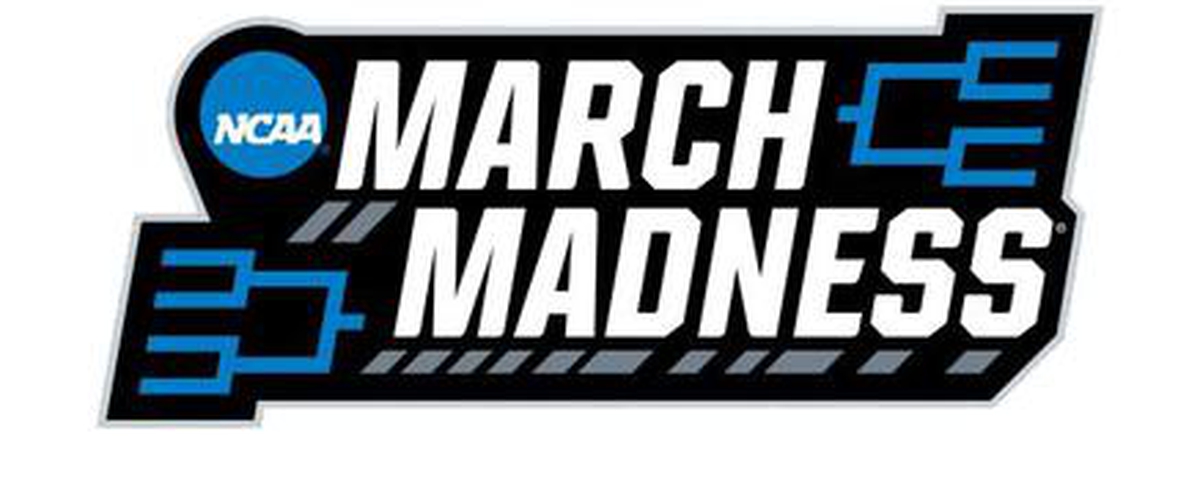 March Madness is officially here. We're down to 64 teams and we have a full slate of 16 games today. The best time of the year is here.
The NCAA Tournament is really here. The true first day of the tournament promises to bring plenty of excitement and hopefully some upsets. The Stack is here with a preview and some picks for today's games (so you know most of them will be wrong) so let's get right to "the stack" for today, Thursday, March 15th:
#10 Oklahoma vs. #7 Rhode Island 12:15 PM ET CBS (Pittsburgh, PA) Midwest Region
What a dandy of a game to start us off on Thursday. Trae Young and the Oklahoma Sooners have been really struggling throughout much of 2018 though E.C. Matthews and the Rams haven't been all that hot as late themselves. I just like Rhode Island's defense more and I think they have a better overall team. They can score a little better too. Young may be the best player on the court, but the Rams will be the better team.
Predicted winner: Rhode Island
#14 Wright State vs. #3 Tennessee 12:40 PM ET TruTV (Dallas, TX) South Region
South Dakota State fans may be tuned into this game before theirs to see former head coach Scott Nagy and see if he can lead Wright State to a victory. I don't think it will happen. Tennessee is just too good on both sides and they will win this one.
Predicted winner: Tennessee
#13 UNC-Greensboro vs. #4 Gonzaga 1:30 PM ET TNT (Boise, ID) West Region
Gonzaga is playing some really good basketball as of late. Really you could say that about both teams since UNC-Greensboro had to win their conference tournament just to get into the Big Dance. Gonzaga is the much better team though and they will get the victory.
Predicted winner: Gonzaga
#16 Penn vs. #1 Kansas 2 PM ET TBS (Wichita, KS) Midwest Region
No #16 seed has ever beat a #1 seed in the men's NCAA Tournament. Penn is not your ordinary #16 seed though. I feel like they are going to come out and surprise Kansas initially, but Devante Graham and the Jayhawks are just too good and they will pull away and win quite comfortably.
Predicted winner: Kansas
#15 Iona vs. #2 Duke 2:45 PM ET CBS (Pittsburgh, PA) Midwest Region
A lot of high expectations for Duke with Melvin Bagley III. I think they are definitely one of ten teams that have a realistic shot to win it all. They are incredible talented and they shouldn't have much trouble against Iona.
Predicted winner: Duke
#11 Loyola-Chicago vs. #6 Miami (FL) 3:10 PM ET TruTV (Dallas, TX) South Region
Looking for your first upset of the tournament? Look no further than this game. Loyola-Chicago is incredibly balanced on offense, they shoot threes well and they can play defense. Miami (FL) has a lot of good players, but I think the Ramblers, who haven't been to the tournament since the 1980s, will take the Hurricanes down.
Predicted winner: Loyola-Chicago
#12 South Dakota State vs. #5 Ohio State 4 PM ET TNT (Boise, ID) West Region
A #12 seed taking down a #5 seed has happened only once in each of the last three years. The country will get to know the Jackrabbits' Mike Daum if they didn't know about him before. Ohio State though has a lot of size that will give the Jackrabbits trouble. Bates-Diop also is the Big Ten player of the year. If SDSU can knock down their threes they have a shot. I pray like heck that I am wrong. I need a win here. I don't know if we'll see it.
Predicted winner: Ohio State
#9 North Carolina State vs. #8 Seton Hall 4:30 PM ET TBS (Wichita, KS) Midwest Region
This game is a true toss-up. I love Seton Hall's core players like Angel Delgado and Desi Rodriguez, but North Carolina State loves to run an up-tempo offense and score a bunch of points. Seton Hall tends to go into spurts where they have troubles scoring. This is as even a game, 50-50, as you can get I think. Who you got?
Predicted winner: North Carolina State
#16 Radford vs. #1 Villanova 6:50 PM ET TNT (Pittsburgh, PA) East Region
I said earlier that no #16 seed has ever beaten a #1 seed. Inevitably at some point it will happen. Not in this game. Villanova is way too good. In fact they may be the best team in the tournament. Jalen Brunson and company will roll.
Predicted winner: Villanova
#12 Davidson vs. #5 Kentucky 7:10 PM ET CBS (Boise, ID) South Region
It's Wildcat on Wildcat crime. Davidson features a great player in Peyton Aldridge and he can knock down some threes. Against the very athletic and strong Kentucky squad though, I just don't think Davidson has enough to win this game, but it is a 12 versus a 5 and we know that those wins can happen.
Predicted winner: Kentucky
#11 San Diego State vs. #6 Houston 7:20 PM ET TBS (Wichita, KS) West Region
If there is only one team with the initials S-D-S-U that wins on Thursday, it better be the Jackrabbits of South Dakota State. Houston features Ron Gray, a senior guard with a man bun (not a fan) and he can really play. This Houston squad is really good. I think they take care of business against San Diego State.
Predicted winner: Houston
#14 Stephen F. Austin vs. #3 Texas Tech 7:27 PM ET TruTV (Dallas, TX) East Region
Texas Tech plays great defense. They can also score. I think there is a chance Tech makes a big run in this tournament. Now I like my Lumberjack squad from SFA, but this isn't your SFA Lumberjack teams of old. I don't believe they will be able to pull off the upset in this one.
Predicted winner: Texas Tech
#9 Alabama vs. #8 Virginia Tech 9:20 PM ET TNT (Pittsburgh, PA) East Region
This is going to be another stellar 8-9 matchup. Put it this way, Donta Hall is Alabama's second best player behind Collin Sexton. Hall is a game-time decision with a concussion. If he plays, Alabama wins. If he doesn't I like Virginia Tech. I'm not going to take my chances even though Sexton is the best player on the court in this one.
Predicted winner: Virginia Tech
#13 Buffalo vs. #4 Arizona 9:40 PM ET CBS (Boise, ID) South Region
Arizona is a team on a mission ever since the report that head coach Sean Miller was caught on a wiretap stating he would pay $100 thousand for Deandre Ayton. Ayton is one special talent. Now Buffalo scores a lot of points, nearly 85 points a game to be exact and they are more than capable of pulling off this upset. Given Arizona's tournament history with Sean Miller, it's easy to see why. I just think Arizona is too strong and will hold off Buffalo.
Predicted winner: Arizona
#14 Montana vs. #3 Michigan 9:50 PM ET TBS (Wichita, KS) West Region
Michigan is playing really good right now, but will the long layoff from the Big Ten Tournament affect them at all? Potentially, but they have such great shooters and are led by Moritz Wagner. He's a special player. I think Michigan starts out a little slow and then rolls.
Predicted winner: Michigan
#11 St. Bonaventure vs. #6 Florida 9:57 PM ET TruTV (Dallas, TX) East Region
Boy did the Bonnies play good defense the other night against UCLA. Their offense is capable of putting up more points than what they did too. Florida has been very disappointing all year and while they have good guard play they are susceptible to an upset. I was on Florida for a long time. I'm on the Bonnie now. Sorry St. Bonaventure. You're welcome Florida.
Predicted winner: St. Bonaventure
Coming up Friday: Quick Thursday reaction plus preview and picks for Friday's games
---