The Great DeAndre Ayton-Luka Doncic Debate of 2018
We are in the homestretch of the 2017-18 NBA season, and one of the NBA's capstone moments is fast approaching- the draft! Two weeks ago, the league held its long-awaited lottery, where the Phoenix Suns won the first overall pick for the first time in franchise history, and the Sacramento Kings leapt five spots from their original seventh position to grab the second overall pick. In the aftermath of this reshuffling, a wave of debates has been set off concerning these top two picks and how the consensus top two prospects in the 2018 draft- Arizona center DeAndre Ayton and Real Madrid point guard Luka Doncic- might fit with the current team constructs in Phoenix and Sacramento. There are pros and cons to each scenario, and so today, we'll walk through all four. Here we go!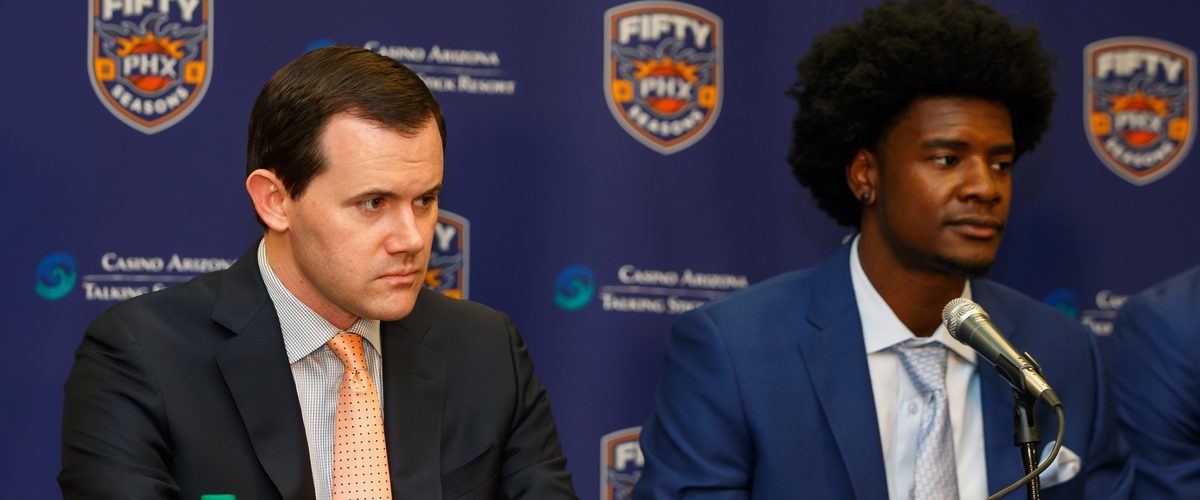 The Phoenix Suns Draft DeAndre Ayton
Projected Starting Lineup:
PG: Elfrid Payton
SG: Devin Booker
SF: Josh Jackson
PF: TJ Warren
C: DeAndre Ayton
Pros: Ayton is of course a tremendous talent, but there are several important emotional reasons to select him with the top overall pick. First, Ayton would be an incredibly easy sell to the fanbase, having attended college two hours south of Phoenix, and played his high school ball at Hillcrest Prep, an Arizona high school powerhouse. This feeling is also apparently mutual, as Ayton has stated multiple times without prompting that he would love to play in Phoenix and team with star shooting guard Devin Booker- he's even referred to them as a potential New Age Shaq and Kobe. Basketball-wise, the hiring of Igor Kokoskov would put Ayton in an excellent situation to grow and develop his game. Despite having a monstrous season at Arizona, Ayton is far from a finished product, but under Kokoskov's leadership, he would be in a good position to start approaching his limitless ceiling.
Cons: Drafting Ayton would indicate that Phoenix has largely turned its back on their two prized big men prospects, Dragan Bender and Marquese Chriss. And while neither of them has been consistently impressive through their two years in the NBA, both were considered projects when they were drafted- Bender needed his body to catch up to his basketball IQ, and vice versa for Chriss. Does Phoenix really want to admit defeat on those two picks after just two seasons? On the court, Ayton's biggest weakness is far and away his lack of effort and instincts on the defensive end. The Suns are well-known for their defensive struggles, so if they picked Ayton, they would have to be confident that Kokoskov can coach him into becoming a game-changing, modern center, capable of both protecting the rim and switching onto the perimeter and hounding guards.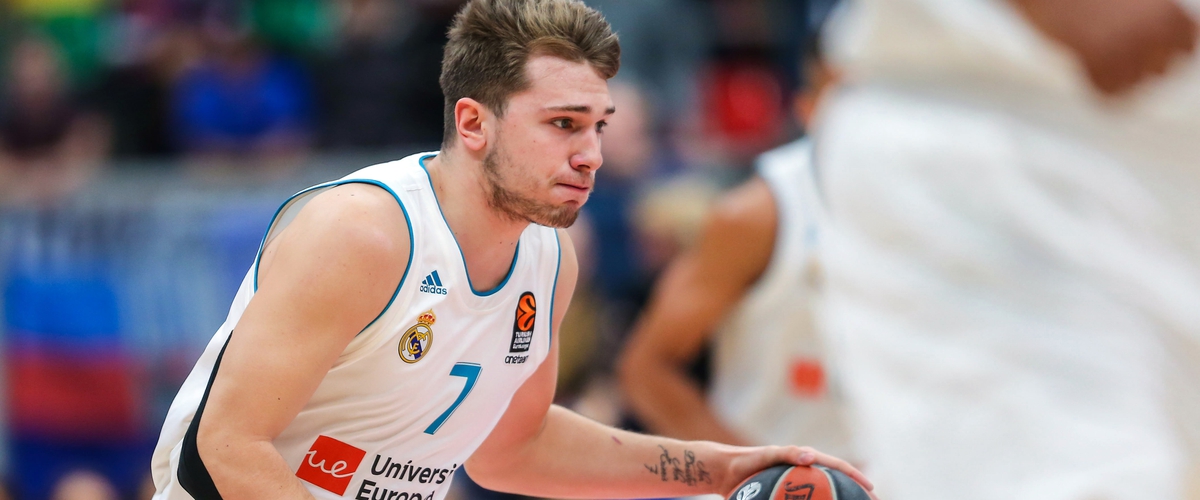 The Phoenix Suns Draft Luka Doncic
Projected Starting Lineup
PG: Luka Doncic
SG: Devin Booker
SF: Josh Jackson
PF: TJ Warren
C: Dragan Bender/Marquese Chriss/Tyson Chandler
Pros: Phoenix's current starting point guard, Elfrid Payton, is a free agent, and Tyler Ulis is not a starting point guard. That's the most practical and obvious reason to draft Doncic, and Phoenix has made it clear they are at least considering that possibility with the hiring of Igor Kokoskov, who coached Doncic last summer to a title at the EuroBasket tournament with Slovenia, as Earl Watson's replacement. This isn't just an excellent fit intangibly, however. By placing Doncic alongside Devin Booker and Josh Jackson (and maybe Dragan Bender if he ever emerges), Phoenix could run a multi-ball handler offense with three or more 6'7"players on the court at any given time. The Warriors have made that style famously effective with their Death Lineups, and the Celtics and Rockets have begun to construct their rosters in similar ways. This pick could help high-flying offense return to the Valley of the Sun.
Cons: Doncic is more athletic than he is often given credit for, but despite that, he will still have trouble defending shifty point guards like Stephen Curry, John Wall, and Russell Westbrook. Does Phoenix want to pair him in a backcourt with Booker, who ranked 504th (!!!) out of 521 in defensive real plus-minus last season? Booker could likely be an adequate defender if he is engaged and not so burdened offensively and Doncic's presence might help him on both counts, but he would still not be an All-Defense candidate in that scenario. A more oblique negative to picking Doncic is the opportunity cost of not picking DeAndre Ayton. If Phoenix passed on the hometown kid in favor of continuing to develop Dragan Bender and Marquese Chriss and Ayton turns out to be a generational talent while Bender and Chriss flame out rather quickly, that choice that could get GM Ryan McDonough fired.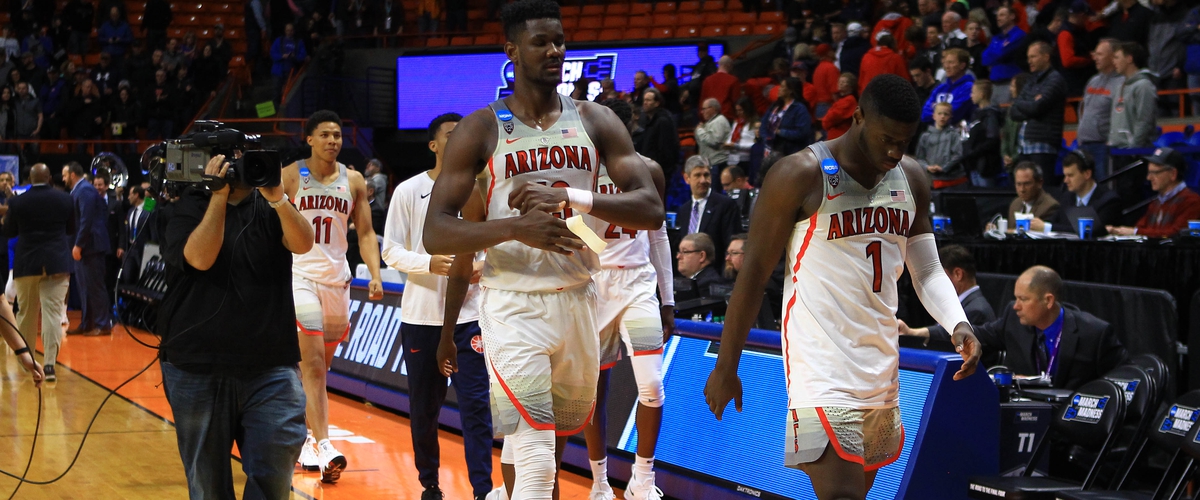 The Sacramento Kings Draft DeAndre Ayton
Projected Starting Lineup
PG: De'Aaron Fox
SG: Bogdan Bogdanovic
SF: Justin Jackson
PF: Skal Labissiere
C: DeAndre Ayton
Pros: Over a year ago, the Kings traded their franchise center, DeMarcus Cousins, in a deal that has actually turned out slightly better than originally thought. With Ayton, the Kings could draft a player that strongly resembles Boogie but boasts a higher ceiling if he can improve defensively. In fact, a best possible version of Ayton could likely be Sacramento's best player since Tiny Archibald, Jerry Lucas, or * whispers * Oscar Robertson. That's not saying much considering the Kings haven't historically been a talent-rich franchise, but his ceiling is still quite high. Also, a pick-and-roll action with Ayton and speedy point guard De'Aaron Fox would be incredibly deadly.
Cons: The Kings have long had way too many bigs on their roster, and that is still the case. Under contract next year, Sacramento will have Willie Cauley-Stein, Harry Giles, Kosta Koufos, Skal Labissiere, and Zach Randolph. Of course, they could trade several of them in order to make space for Ayton, but the Kings reportedly love Giles, and would likely keep him in any scenario. This is a cause for concern because Giles is a non-shooter, which prevents him and Ayton from playing together in this version of the NBA. Additionally, Ayton may not be the best culture fit in Sacramento, a franchise with a long history of losing and an equally long history of draft busts. As a raw and somewhat immature prospect in need of significant development, Sacramento might be one of the worst situations for Ayton to develop his tremendous talents.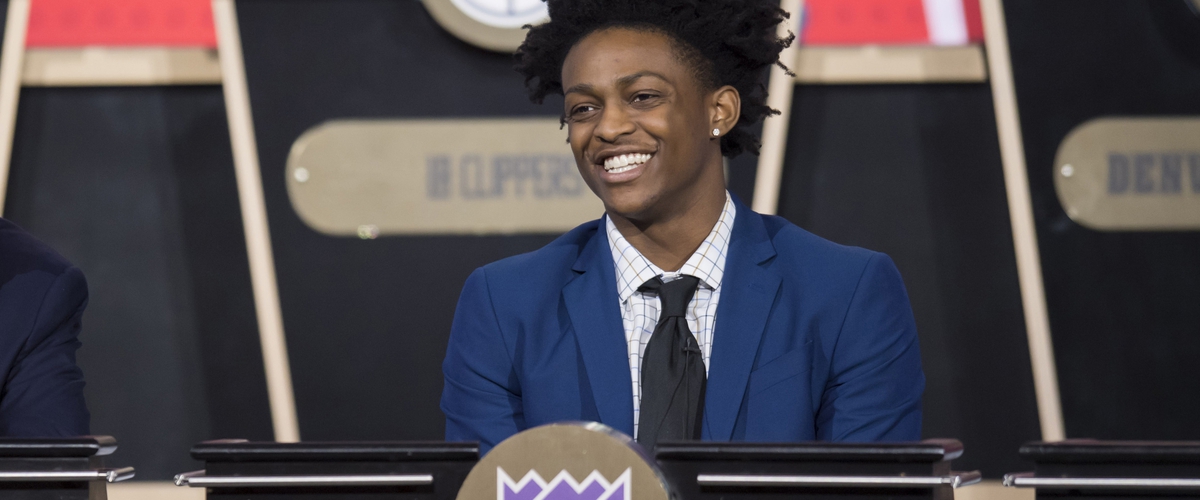 The Sacramento Kings Draft Luka Doncic
Projected Starting Lineup
PG: De'Aaron Fox
SG: Luka Doncic
SF: Bogdan Bogdanovic
PF: Skal Labissiere
C: Willie Cauley-Stein
Pros: As mentioned above, the Kings have been stuck at the bottom of the Western Conference standings for almost 15 straight seasons, and outside of Fox, there's not much reason to expect that to drastically change when viewing the current roster. However, drafting a player like Doncic, one of the most accomplished foreign prospects of all-time, would certainly help the chances of engineering a culture change. Just by the age of 19, Doncic has led Slovenia to a EuroBasket title alongside Goran Dragic, led Real Madrid to a EuroLeague title this past week, and won the EuroLeague MVP award. Plus, his versatile skillset and elite feel translate perfectly to today's NBA. Doncic would be an incredibly safe bet to succeed for a Kings team that lacks its 2019 first-round pick and needs an immediate talent infusion.
Cons: Doncic garnered some headlines last week when he intimated that he may stay in the EuroLeague next season. This was immediately seized upon by media members as a potential rejection of Sacramento, a very small market lacking in winning pedigree, and while there are myriad reasons that he might say such a thing (not the least of which is that he was in the middle of the EuroLeague Final Four when asked this question), the assumptions about not wanting to play in Sacramento make quite a bit of sense as well. Additionally, sliding Doncic in next to Fox is not a great fit in today's NBA. Both prefer to play with the ball in their hands, and neither are great shooters. Friction between the two top-five picks is easy to imagine in that scenario.
Well, there we have it. Tag me on twitter @mandiba13 about which outcomes you think are most desirable for Phoenix, Sacramento, Ayton, or Doncic!
---