"The Stack" 3-7-18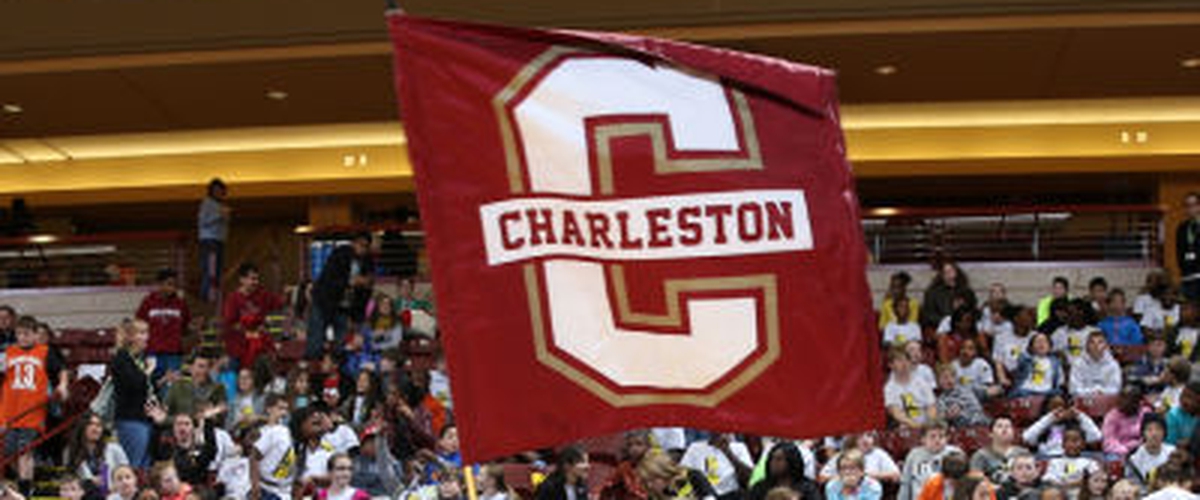 College of Charleston is in the NCAA Tournament following their comeback win over Northeastern in the CAA Tournament.
The Stack is back on this Wednesday and we have a bevy of conference tournaments starting today. Several more teams know they will be playing in the NCAA Tournament. Some very good games last night. In no particular order Wright State from the Horizon, Charleston from the CAA, LIU Brooklyn from the NEC, South Dakota State from the Summit League and Gonzaga from the WCC. This is the 20th straight year for Gonzaga in the NCAA Tournament. Wow! What more will we have in store as what, ten conference tournaments begin today? Let's find out in "the stack" for today, Wednesday, March 7th:
Atlantic-10 tournament preview
The A-10 tournament tips off today in our nation's capital. The top seed, Rhode Island is struggling having lost both games last week. They were embarrassed by St. Joe's at home on senior night. Their potential semi-final opponent? St. Joe's. I like Rhode Island and I should just pick them, but I think St. Bonaventure knows they need to win to alleviate any doubts that they will make it. These are the only two teams that will make the tournament unless another team wins it. I don't see it happening.
Predicted winner: St. Bonaventure
Big East tournament preview
The Big Ten just completed their B1G Ten tournament at Madison Square Garden. They had to go a week early, because the Big East is tipping off their tournament today from the world's most famous arena. Three teams are very much on the bubble, that being Butler, Marquette and Providence. Marquette may need to win at least two games while Providence and Butler each one. Out of the three, Butler is the safest to get in. Seton Hall is a good team, but they've been up and down. When they are on though, they are extremely difficult to beat. Villanova has been the most consistent and they smoked Xavier when these two teams met last. They'll meet again in the championship game and while I really like Xavier to make a deep run, I think Villanova will get them again.
Predicted winner: Villanova
Big 12 tournament preview
Surprise, surprise. Kansas is the top seed in the Big 12 tournament after having won the regular season for a 14th straight year. Incredible. Remarkable. Any other four syllable word that Jim Rome might use. As the Big 12 tournament tips off today in Kansas City, is Oklahoma-Oklahoma State a de'facto elimination game? I certainly think it is. Whether the committee thinks so is another thing entirely. If Oklahoma State wins, they get a date with Kansas…who they swept in the regular season. I like their chances. Texas can ill-afford a loss to Iowa State in the opening round. Texas Tech can score a ton of points. Kansas doesn't always win the Big 12 championship, but I will go against the grain and say they will if they get by Oklahoma State. We know if they play West Virginia, West Virginia will blow a second half lead.
Predicted winner: Kansas
Conference USA tournament preview
Conference USA tips off their tournament in Fargo South (NDSU fans say that because their football team always wins FCS championships). That's fun to hear isn't it? No. I didn't think so. Frisco, Texas, is the site and Middle Tennessee State is the best team in the conference hence the top seed. They should have no troubles winning this tournament. If they don't, a bubble team is going to be very unhappy, because I think MTSU is making it in regardless.
Predicted winner: MTSU
MWC tournament preview
The Mountain West tips off their tournament today from Las Vegas and we know Nevada is in the field for sure. Boise State is playing for their tournament lives. They are arguably one of the first four teams out if not in the next four out field. At minimum they need to make it to the championship game to have a chance. They should probably just win it. Chandler Hutchison is great, but I feel as though I have to go with Nevada because the talent they have is incredible. Prove me wrong Boise State. Prove me wrong.
Predicted winner: Nevada
Pac-12 tournament preview
Another tournament in Las Vegas tips off today (one of four that Vegas has hosted or will host). The Pac-12 tournament is very intriguing, because of the teams on the bubble. USC and UCLA are squarely on the bubble. Perhaps they both make it. Really only one should. I would probably lean towards USC, but it really isn't that big of a deal. Arizona State hasn't been playing great as of late. Are they a lock to make the tournament? Possibly not. Then you have the likes of Utah and Washington. Utah has a better chance than Washington of making the NCAA Tournament. Kind of impossible to say what is going to happen in this tournament. Give the tumultuous last couple of weeks for Arizona, their escape will be on the court. They are the best team in this conference and it really isn't close. They'll find a way to win. After that, it's a complete crapshoot as to who is going to survive.
Predicted winner: Arizona
SEC tournament preview
Arch Madness is coming with a second dose to St. Louis as the SEC Tournament comes to town with the tournament tipping off today. That gives Missouri a slight edge, but I don't think that they will be winning this one. Will Porter Jr. play? That's the big question. I don't think Auburn is winning it. Kentucky certainly could. Then there is Florida. When they are at their peak, they are extremely good. In the end though, I don't think I can take them. I will probably lean towards Kentucky in what should be a fairly wide open and perhaps unpredictable tournament.
Predicted winner: Kentucky
Southland tournament preview
The Southland tournament tips off today in Katy, Texas, and at the beginning of the season I really thought Stephen F. Austin was going to be the team to beat, but SFA just hasn't cut it out. SE Louisiana and Nicholls State are the top two seeds. Neither one of them is going to do much of anything in the tournament or if there is another team that wins the tournament for that matter, but I will take Nicholls State just because.
Predicted winner: Nicholls State
Sun Belt tournament preview
The Sun Belt tournament gets underway today in New Orleans and Louisiana is the clear team to beat. UT-Arlington may give them fits in the semifinals if they make it there. I don't trust either of the Georgia teams. In the end. Louisiana (who dropped Lafayette from their name) is the one to beat.
Predicted winner: Louisiana
WAC tournament preview
The WAC tournament tips off today in Las Vegas. Yes, another tournament in Vegas. Does anyone really care about this tournament though? New Mexico State is very good and I think if there is a team that can take them down it is Grand Canyon. I want to see Grand Canyon, but in the end you have to take New Mexico State.
Predicted winner: New Mexico State
Patriot League championship game
#2 Colgate vs. #1 Bucknell 7:30 PM ET CBSSN
These two played an epic game a couple weeks ago, one that saw Colgate choke a lead on the road in Bucknell before Bucknell pulled off the unbelievable comeback. Colgate will remember that, but Bucknell is the better team. Give me Bucknell in this one.
Ticket punched for: Bucknell
Coming up Thursday: Conference tournament preview plus championship game predictions
---