"The Stack" 5-1-18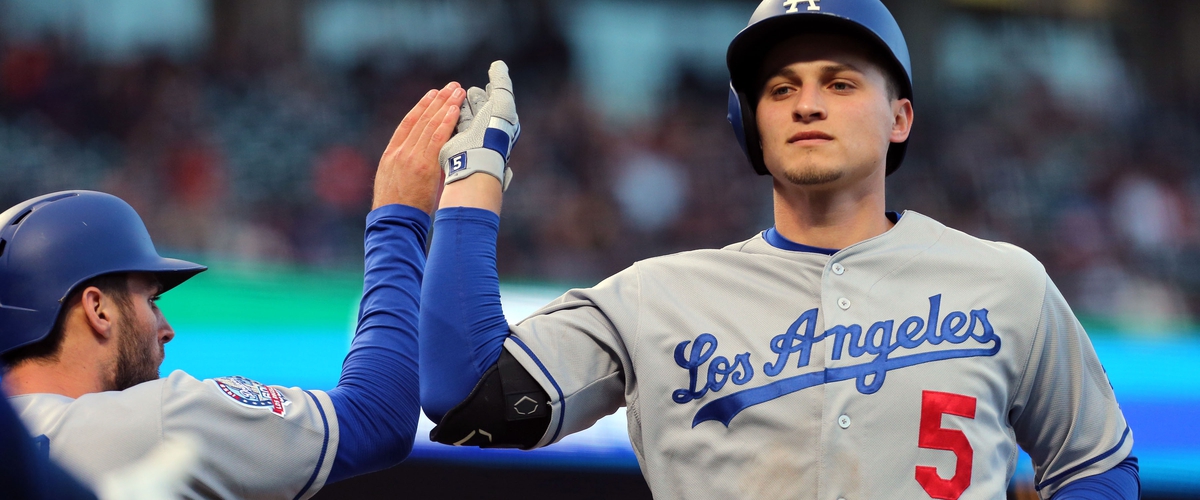 Los Angeles Dodgers shortstop Corey Seager will undergo Tommy John surgery and miss the rest of the season. It is yet another blow and hurdle for the Dodgers to try and get over in what has been a difficult start to the season.
The Stack is back on this Tuesday and we really don't have a whole lot to talk about. Playoff games are getting fewer and fewer and that will continue to happen as we wind down over May and into June. There were a few games we can react to though so let's get right to it and see what's in "the stack" for today, Tuesday, May 1st:
Celtics take down 76ers in game one
The Boston Celtics rode the wave of momentum from their game seven home victory of Milwaukee to take down the Philadelphia 76ers 117-101 in game one of the eastern conference semifinals. The Celtics took control of the game in the second quarter, outscoring the 76ers 31-23 to take an eleven point lead going into halftime and they would never look back. Jayson Tatum and Terry Rozier were sensational for the Celtics scoring 29 points and 28 points respectively. They helped guide the Celtics to victory in this game. Marcus Smart was back, but was clearly not himself with the hand injury. He was in a lot of pain at the end of the second quarter. Keep an eye on that. The 76ers didn't help themselves with their poor three point shooting. They shot just 5-for-26 from distance. That will not get the job done. I expect them to be better in game two.
Tuesday's NBA Playoff games
Cleveland Cavaliers @ Toronto Raptors 8 PM ET TNT (Game 1)
New Orleans Pelicans @ Golden State Warriors 10:30 PM ET TNT (Warriors lead series 1-0)
Lightning even up series with Bruins, Vegas takes series lead over Sharks
The Tampa Bay Lightning were desperate for a win to even up their series with the Boston Bruins after losing game one on home ice and they channeled that desperation into quite the effort that resulted in a 4-2 win in game two to even the series up 1-1. Tied 1-1 in the second period, Tyler Johnson scored to give the Lightning a 2-1 lead. They would build it to 3-1 before Torey Krug scored for Boston to cut the lead to 3-2. They would get no closer. An empty net goal helped the Lightning win 4-2. The Bruins have home ice now though. Can they actually keep it and do something with it? That remains to be seen.
The Vegas Golden Knights remain undefeated on the road in the postseason following their 4-3 overtime win over the San Jose Sharks. Vegas was trailing 1-0 in the second period before rattling off three straight goals, the first two of which were on the power play in less than a five minute span. The Sharks would rally though in the third and Tomas Hertl scored the game-tying goal with just under two minutes left. The building was rocking. Momentum was on the Sharks' side. It wouldn't last. William Karlsson scored eight minutes and change into overtime to lift Vegas to a 4-3 win and a 2-1 series lead. This series is good and it should only get better.
Tuesday's NHL Playoff games
Washington Capitals @ Pittsburgh Penguins 7:30 PM ET NBCSN (Series tied 1-1)
Nashville Predators @ Winnipeg Jets 8 PM ET CNBC (Series tied 1-1)
Corey Seager out for season
The Los Angeles Dodgers have had a rough start to the 2018 and it isn't going to get any easier going forward after it was announced that shortstop Corey Eager will undergo Tommy John Surgery and miss the rest of the season. Seager is one of the really good young players on the Dodgers team. They can ill-afford to lose any of their good players for an extended period of time given how the Arizona Diamondbacks look. It appears that this very well could be a lost season for the Dodgers unless the rest of the team steps up in Seager's absence which is far easier said than done. The team will definitely miss Seager in more than one facet.
Coming up Wednesday: NBA and NHL Playoff reaction