"The Stack" 7-11-18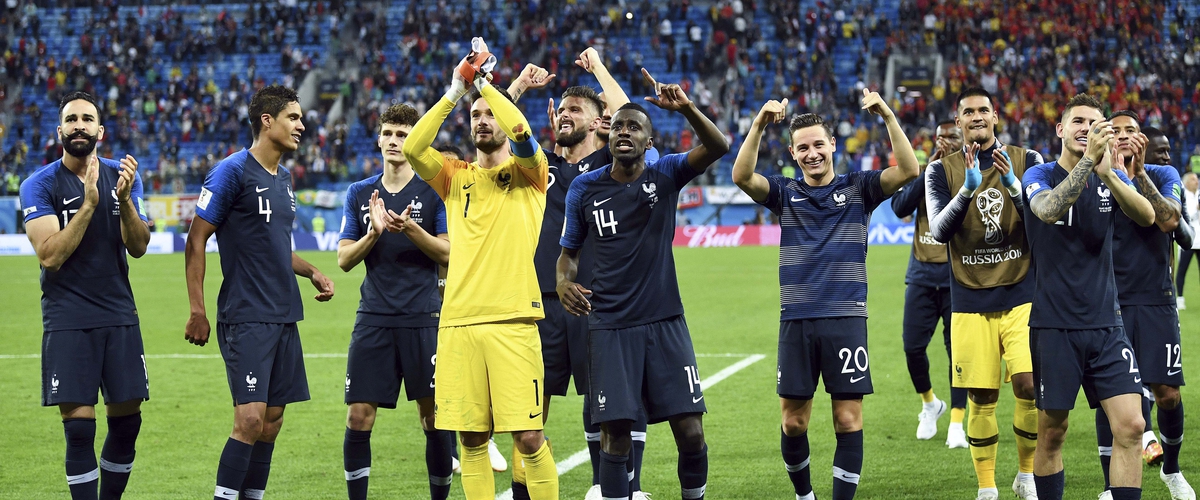 France is in the World Cup final following their 1-0 win over Belgium on Tuesday. They will take on the winner of Croatia and England today.
The Stack is back on this Wednesday (I told you the blog posts would be few during the summer) and we have a few items to discuss today. Futbol and maybe a little of the other football as well so let's get to it and see what's in "the stack" for today, Wednesday, July 11th:
Ronaldo leaves Real Madrid for Juventus
In a move that I believe has stunned the soccer (futbol) world, Cristiano Ronaldo has left Real Madrid for Juventus. He won for Champions League titles with Real Madrid and four Ballon d'Or awards and leaving a club like Real Madrid for Juventus is not a move that happens every day. I'm not going to pretend like I know a lot about this move or why it is a big deal, but I think an apt comparison would be like Aaron Rodgers choosing to leave the Green Bay Packers to go to a team like the Cincinnati Bengals. The Packers are routinely a Super Bowl contender. The Bengals, unfortunately, are not. If money is not a reason why and this isn't a free agency move, it would seem to be an odd move. Perhaps I'm way off here. If I am, that is okay. Again, I don't pretend to be an expert when it comes to a move like this. There is a $117 million transfer fee which is pretty significant, but once wages, commission and transfer fee is taken out, the deal will still be north of $350 million. So Ronaldo will do just fine and Juventus has a major face of the futbol world on their team and now they can compete for championship titles in their league on a consistent basis….I think.
France advances to World Cup final
France scored a goal on a header out of a corner kick (a set play) in the 51st minute to beat Belgium 1-0 and advance to the World Cup final. Their goalkeeper made some incredible saves. I feel for Belgium. I wish they would have won, but France is a determined squad and they are looking to win the World Club title.
Today, England and Croatia square off to see who will meet France in the final (2 PM ET FOX). I'll take England if for no other reason, because I think it would be a fascinating final on Sunday to see two countries who used to be in wars all of the time going back to the Dark Ages playing one another for the title. It should be great, but I will take England today to win.
LeSean McCoy may be in legal trouble
Buffalo Bills running back LeSean McCoy is finding himself in some hot water after his ex-girlfriend was allegedly beaten and robbed of jewelry in a home invasion and a friend of the victim took to social media to suggest that LeSean McCoy may have been involved in some capacity. Police have not named McCoy a suspect at this time, but he did own the house that the invasion took place at. McCoy has denied any involvement in the burglary and violence/abuse that took place, but if what the friend of the victim says is true in any way, it will spell trouble for McCoy. We'll definitely be keeping an eye on this one. Stay tuned. There is much more to this story that we do not know yet.
Coming up later this week: Reaction to top stories and headlines in the sports world
---