"The Stack" 7-18-17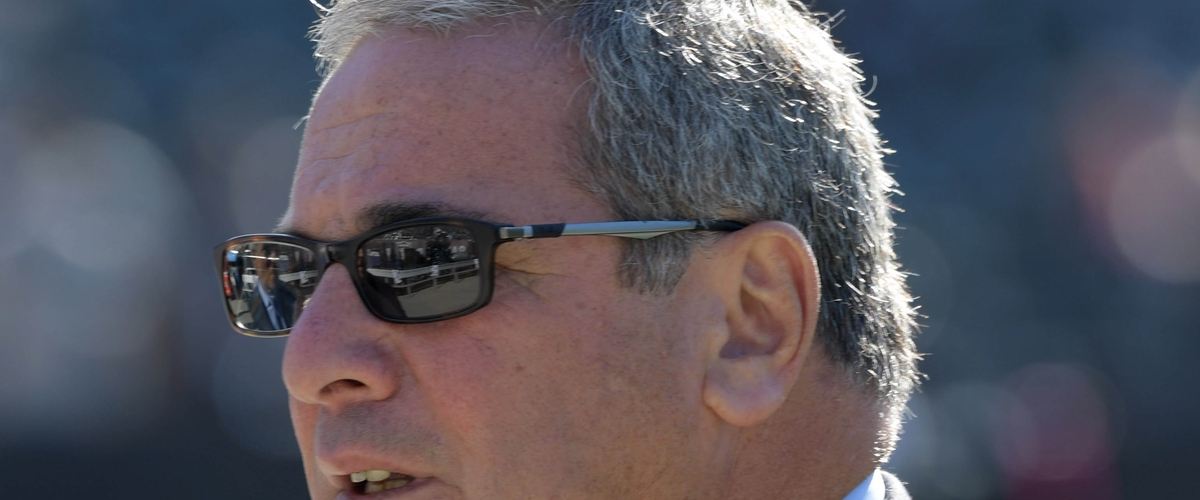 The Panthers are moving on from general manager David Gettleman after four seasons. The timing is definitely odd, but Gettleman's relationship with the players had to play a factor in this decision.
The Stack is back on this Tuesday and we will have a few posts this week. The Open Championship tees off Thursday (my favorite tournament by far). We'll have a preview of that and you know we take a little more time off in the summer, but at least we're posting today unlike Lonzo Ball who sat out last night's NBA Summer League final due to "calf tightness." Don't blame him though. Blame the Lakers. Ball still won MVP of the Summer League and the Lakers beat the Trailblazers 110-98. Now let's get right to it and see what's in "the stack" for today, Tuesday, July 18th:
Panthers fire Gettleman
In a surprising move just a week and change before training camps open up around the NFL, the Carolina Panthers are moving on from general manager David Gettleman. Gettleman led the team for four years that included three playoff trips and one Super Bowl appearance. The Panthers went 6-10 last year, but the Panthers wouldn't fire Gettleman for that reason I don't believe. Not at this point anyway. This has more to do with Gettleman and the relationship he had with Panthers players. Wide receiver Steve Smith left on bad terms. Running back DeAngelo Williams left on bad terms after not receiving a contract. Linebacker Thomas Davis and tight end Greg Olsen both need new contracts and Olsen it has been reported was strongly considering holding out. That's not how you want to do business with some of the faces of your team. Something must have happened for Panthers owner Jerry Richardson to make this move now. Even he acknowledged the timing is not "ideal". They'll get someone else and that person better have a better relationship with the players. If not, more players like Williams and Smith will be leaving on bad terms. Olsen and Davis may be next.
Ezekiel Elliott in more trouble
Dallas Cowboys running back Ezekiel Elliott is already bracing himself for a suspension stemming from a domestic incident involving a woman from last summer. He has even more of an issue now after reportedly punching a man and breaking his nose at a bar in Dallas Sunday night. That is what TMZ (who else?) is reporting. No charges have been filed yet, but as more details get out about this case it would seem that one thing is clear. Whether or not charges are filed, Elliott may see his suspension double at minimum. These two separate incidents may lead to a four game suspension. As dynamic a player as Elliott is, he needs to be more mature off the field and not get into trouble. We'll see if anything officially becomes of this and if the broken nose story is true. It seems at this point that yes it is true.
In other NFL news, the deadline to sign guys who agreed to the franchise tag to a long term deal has come and gone. None of the three who were seeking a new deal (Washington quarterback Kirk Cousins, Pittsburgh running back Le'Veon Bell and Los Angeles Rams cornerback Trumaine Johnson) received a new deal. Washington reportedly offered a six year deal with only two years guaranteed. Cousins will take his $24 million guaranteed or so and see how this year plays out. Bell deserves more than $12 million, but that is all the Steelers are willing to give at this point. And Johnson is just Johnson. The Steelers better not let Bell go. He's worth too much and should get paid. Washington has botched so many things up here recently that it seems only fitting for them not to take care of Cousins sooner. San Francisco and the L.A. Rams both appear to be future suitors.
Wimbledon thoughts
Roger Federer is the best male tennis player to ever play the game. He confirmed that Sunday with a straight set win over Marin Cilic, the #7 seed. Federer didn't lose a set all tournament long. Granted his road was not nearly as difficult as it could have been not having to face Novak Djokovic or Andy Murray who were both upset earlier in the tournament, but for Federer to do what he did at his age speaks volumes. He's calculated in what he's doing. It's why he didn't play at the French Open. He wanted to save himself for Wimbledon where he knew he would have a better chance. He succeeded. Men's tennis has seen many greats, but none better than Roger Federer.
When I previewed the tournament on the women's side (okay, I just picked a winner), I thought I would take a chance on Venus Williams. Being on the court would allow her to escape from the traffic incident in Florida which by the way surveillance camera has shown that she has the right away and police have determined she is not at fault. It's tough to pick the women's field because it is so wide open. Well Williams almost did the seemingly unthinkable. She made it to the finals and had set point all ready for her in the first set against Garbine Muguruza, but failed to win the set 6-4. Instead Muguruza tied it up 5-5 and would proceed to win the next eight games in route to a 7-5, 6-0 win to dash Williams' hopes of winning Wimbledon. The failure to win that set point really seemed to turn the tide of momentum away from Williams. It was still a remarkable run for Williams, one the likes which we never thought we would see again. It helps that her sister is pregnant and unable to play, but what Williams did was pretty astounding even in defeat.
Coming up Thursday: The Open Championship preview plus other top stories in sports
---