"The Stack" 7-20-17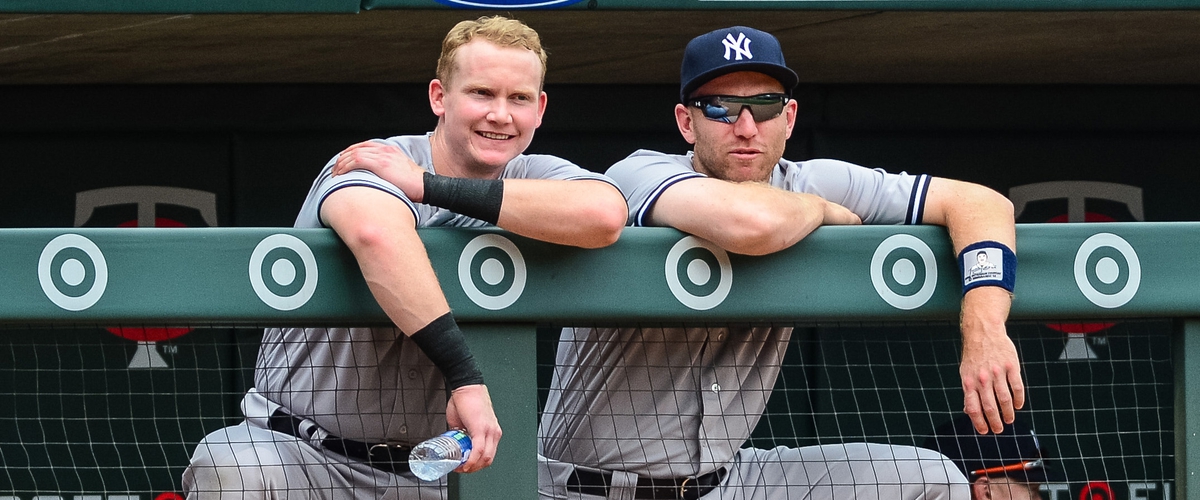 The New York Yankees and Arizona Diamondbacks have made big moves over the last couple of days. The Yankees got Todd Frazier and David Robertson from the Chicago White Sox for four prospects.
The Stack is back on this Thursday and our favorite golf tournament has started, The Open Championship. Literally, it is on right now. Check it out on the Golf Channel. Love this tournament. Dallas Cowboys running back Ezekiel Elliott can watch it in peace now that it sounds like police won't be pursuing their investigation of the incident that took place at a Dallas bar Sunday night. Victim won't get back to them. What else is going on? Let's find out in "the stack" for today, Thursday, July 20th:
The Open Championship
The best golf tournament of the year (sorry Masters) is upon us. I love The Open Championship. I love it because of the link style courses with the humongous and hilly greens. I love how you can be on one hole where it is sunny and a light breeze, but a few holes down their playing in rain and wind. The weather can change drastically and to see these golfers battle the elements makes it enjoyable to know that they can struggle too. It is on my bucket list to go to Scotland and play golf. We're at Royal Birkdale though in Southport in the United Kingdom. The last seven majors have been won by first time major winners. I would like to see that streak stopped this week. I always cheer for Jordan Spieth and Rory McIlroy. Hopefully they do well and are in contention on Sunday. If there is a name though that I may pick that could win it though that is outside of the major names (there aren't that many mind you) I may pick Hideki Matsuyama from Japan. Yes he would be a first time major winner, but he's been close before and this may just be his year. Don't dismiss previous Open Championship winners like Padraig Harrington and guys who came so close in previous years like Adam Scott. Okay, you don't have to worry about Harrington, but the fact of the matter is that in these conditions, you have to play your best and play within yourself. Don't overthink things. It's going to be a great tournament and I look forward to these next four days of golf.
Yankees, Diamondbacks get better ahead of trade deadline
The MLB trade deadline is still a couple of weeks away, but the New York Yankees and Arizona Diamondbacks have both made moves to make the playoff push. In the case of the Yankees, their move was more of a win now scenario while the Diamondbacks just improved…at least in my mind. The Diamondbacks acquired outfielder J.D. Martinez from the Detroit Tigers for a trio of prospects including their fourth rated player in the minor league Dawel Lugo. Martinez has 16 homeruns and 39 RBIs this season and will be a boon for the Diamondbacks not only at the plate, but in the outfield as well. The Diamondbacks have struggled hitting against left-handed pitchers and that is what Martinez excels at so he will be a big help there. He is a free agent at the end of the season so that could be tricky for the Diamondbacks, but hopefully they can re-sign him. Martinez did give the Diamondbacks a scare when he got hit by a pitch in his team debut last night against the Cincinnati Reds, but it sounds like it is just a bruise. Hopefully nothing more.
The Yankees really made a splash by sending multiple high end prospects to the Chicago White Sox for third baseman Todd Frazier (and he will play third base) and bullpen pitchers David Robertson and Tommy Kahnle. Robertson was one of the best options, if not the best option of bullpen pitchers as the trade deadline approached. It sounds like the Boston Red Sox were trying to land him too, but the Yankees beat them to the punch. Frazier is a good player. He will help, but the bigger piece is Robertson who can help provide a great one-two-three punch in the bullpen with himself, Dellin Betances and Aroldis Chapman. Starting pitching is still a concern so the Yankees are still likely to be in the market for another ace, but this is a big move by a team that has been struggling over the last month of the season. The White Sox are a young team now, but think about all of the prospects they got from the Boston Red Sox in the Chris Sale trade, the Chicago Cubs in the Jose Quintana trade and now this trade with the Yankees and they will be a team to watch in two to three years. I've heard comparisons to what the Houston Astros did stocking prospects and taking the hits and lumps over the rest of this season and even next. If all goes right, their plan is going to make them one of the top teams in baseball.
One last item of baseball news. Minnesota Twins starting pitcher Bartolo Colon is contemplating retirement and may come as soon as after his next start which comes next week against the Los Angeles Dodgers. Colon took the loss Tuesday against the Yankees, but I don't think he pitched that bad. He even struck out Aaron Judge. I'll let that sink in. He obviously won't make a huge impact on the Twins in such a short time, but we need to be prepared to see the last of Colon next week. We shall see.
Mike Williams may need surgery
Los Angeles Chargers (so weird to say) rookie wide receiver Mike Williams may miss the entire season if he has to undergo back surgery on a herniated disk. The Chargers are hopeful he will not after receiving treatment and encouraged by his response to a second epidural shot. Williams suffered the injury in the first practice of rookie minicamp and did not practice again. Losing Williams would be a big blow to a team that should be better than last year's team. They have plenty of offensive talent, but in a division featuring the Oakland Raiders, Kansas City Chiefs and Denver Broncos, it is going to be tough to break through. Williams was dynamic at Clemson and would be a big playmaker for Philip Rivers and company. Losing him would be tough. Stay tuned.
Coming up Friday: Reaction to the first round of The Open Championship plus other top stories in sports
Listen to this week's "The Sports Block" podcast here.
---