"The Stack" 9-10-20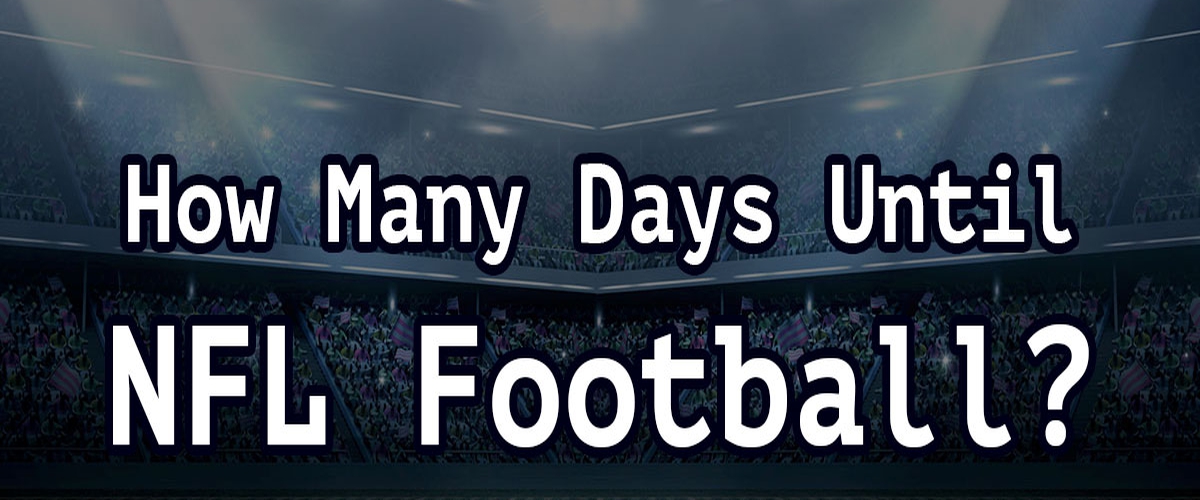 Zero! Today is the day that the NFL season kicks off with the Super Bowl champion Kansas City Chiefs taking on the Houston Texans. What is going to happen in this most unpredictable of season? Can't wait to find out.
The Stack is back on this Thursday, and somehow, someway, the NFL season kicks off tonight. There is certainly some tepid optimism that we will be able to get through a full season. Hopefully we do. What will happen when that first team suffers a significant outbreak that forces the NFL to cancel a game or two? We don't know. But this means Sundays will be filled with NFL RedZone, lots of good food, fantastic finishes and a great year of fantasy football. So let's get right to the 2020 NFL season preview you demand for today, Thursday, September 10th:
2020 NFL Season Preview
We had no preseason games this year due to COVID-19 so that means that the last time we saw a football game, Patrick Mahomes was throwing the "WASP" to Tyreek Hill on a drive that eventually got the Kansas City Chiefs into the endzone in route to their first Super Bowl title in 50 years. No preseason football means that the first week or two (maybe even three) will see some sloppy play. It will affect teams like the Minnesota Vikings who have a very young and brand new secondary not to have any actual game time play until this week. It's going to be interesting to
see who starts out hot and who doesn't.
Hey, did you remember that the NFL is adding an extra playoff team to each conference for this year? That means only one team is getting a bye I believe. That could mean that more teams will play their starters in week 17 to try and jostle for playoff positioning. What surprise team is going to get in this year? Let's take a look and see how each division and conference shakes out:
AFC
East
This is the worst division in football. This is the first year since just about the turn of the century that Tom Brady is not in a New England Patriots jersey. We'll get to see just how good Bill Belichick is without Brady, but I wouldn't bet against him or the Patriots. This seemed like it was going to be the Buffalo Bills' division to win. They traded for Minnesota Vikings wide receiver Stefon Diggs. That gives quarterback Josh Allen another weapon. Can his accuracy improve? That's a big question. The Bills defense is legit. It's a top five defense. And the Patriots have lost several key guys due to COVID including:
· OT Marcus Cannon
· LB Donta Hightower
· S Patrick Chung
I believe in all, nine members of the Patriots opted out this year due to COVID concerns. That is a significant chunk of the roster that needs to be replaced, but if anyone can do it, Belichick can. Plus he now has Cam Newton as his quarterback and you have to imagine that Belichick is going find a way to unleash more of Newton's talents than we have seen before.
Miami will be more interesting this year, but really we're all just on Tua Tagovailoa watch. They're building something good and will be competitive all year long. I'm not sure how good the Jets will be, but outside of quarterback Sam Darnold, running back Le'Veon Bell and wide receiver Jamison Crowder, what else do they have? They traded their best defensive player, safety Jamal Adams, if you remember.
Predicted AFC East Standings
1. New England Patriots 10-6
2. Buffalo Bills 8-8
3. Miami Dolphins 5-11
4. New York Jets 3-13
North
Baltimore Ravens quarterback Lamar Jackson took the league by storm last year. His spin move against the Cincinnati Bengals last year when it was like some pressed the B button playing Madden (not Madden '21…I hear that game is not great this year). Can he do it again? Will he stay healthy? Will his accuracy improve at all? The Ravens success this season hinges on Jackson doing what he did last year and maybe even taking it to another level.
This division really is all about the quarterbacks. Ben Roethlisberger is back with the Pittsburgh Steelers after missing all but the first game-and-a-half last year due to an elbow injury. He's getting up there in age. Just how effective will he be? The Steelers stayed in the race last year despite their poor quarterback play. With their defense and if Roethlisberger can stay healthy the Steelers could be poised to do big things this season.
Baker Mayfield is in a make-or-break year with the Cleveland Browns. The expectations aren't nearly as high for the Browns this year, but maybe that's a good thing. New head coach Kevin Stefanski has a lot of offensive weapons at his disposal. Will the Browns be able to play consistent? I don't know. Further down in Ohio, it's the Joe Burrow era beginning for the Bengals. They will be a much more competitive team this year.
Predicted AFC North Standings
1. Baltimore Ravens 13-3
2. Cleveland Browns 10-6
3. Pittsburgh Steelers 9-7
4. Cincinnati Bengals 5-11
South
Derrick Henry and the Tennessee Titans ran over the Patriots and Ravens in route to the AFC Championship game last year. Ryan Tannehill took over for Marcus Mariota and played the best football of his life. Forgive the doubters out there if they don't think that the Titans can replicate that success again this year. I admit, the Titans are one of several teams in the AFC that I don't know for sure what is going happen (does anyone really know what is going to happen with any team though?), and I feel like I have the Titans pegged too high.
One of those teams I don't feel good about this year is the Indianapolis Colts. Not good in the standpoint that I think they won't be any good, but I'm wondering just how good they can be. Philip Rivers is an upgrade at quarterback and DeForrest Buckner is a great get at defensive tackle. They were a strong team last year. Can Rivers get them over that hump? Absolutely. But I don't know if they have that true firepower. Then again, some teams succeed when they don't have the biggest stars.
I never like to bet against one of my favorite quarterbacks, Deshaun Watson, but after shipping DeAndre Hopkins to Arizona and bringing in Brandin Cooks and David Johnson, two guys that have struggled to stay healthy in recent years, are the Texans really destined for success? And speaking of success, the Jacksonville Jaguars? The only success they will have is securing the number overall pick in next year's draft after they jettisoned all of their talent out of Jacksonville.
Predicted AFC South Standings
1. Tennessee Titans 11-5
2. Indianapolis Colts 8-8
3. Houston Texans 7-9
4. Jacksonville Jaguars 2-14
West
Oh hey, it's the defending Super Bowl champion Kansas City Chiefs. And you are returning just about your entire team? And you upgraded at running back with rookie running back Clyde Edwards-Hellaire, a guy who head coach Andy Reid compared to Brian Westbrook? Well, I think Patrick Mahomes and company are in for another big year.
The rest of the division decided that if you can't stop them, outscore them. Both the Denver Broncos and Las Vegas Raiders added wide receivers in the NFL Draft. In the Broncos case they added Henry Ruggs III and KJ Hamler so they are ready to go if Drew Lock is really the guy at quarterback. The recent injury to Von Miller that will cause the defensive stud to miss most if not all of the year will dampen some of the Broncos' expectations.
The Raiders and L.A. Chargers are going into new stadiums this year, but won't have any fans. That energy won't be there. The Raiders have more talent than the Chargers, but playing in an empty brand new stadium this year, I don't know how that will help give them an advantage, at least not this year.
Predicted AFC West Standings
1. Kansas City Chiefs 13-3
2. Denver Broncos 9-7
3. Las Vegas Raiders 7-9
4. Los Angeles Chargers 6-10
There are four teams that I don't think I have correctly pegged, the Titans, Browns, Colts and Bills. When I went through the schedule and picked every team's schedules and wins and losses it didn't go the way I was thinking all offseason it would for either team. So without further ado, here are my playoff picks for the AFC.
Predicted AFC Playoff picture
1. Baltimore Ravens
2. Kansas City Chiefs
3. Tennessee Titans
4. New England Patriots
5. Cleveland Browns
6. Pittsburgh Steelers
7. Denver Broncos
I have the Colts and Bills just missing the playoffs and I hate it. For sure one of them, if not both, will make the playoffs. I just don't know who. Probably the Browns get knocked out.
Predicted AFC Championship game
Kansas City Chiefs VS Baltimore Ravens
NFC
East
I know I am selling head coach Ron Rivera short, and he has done a good job in such a short time of starting to change the culture in Washington, but I don't know about this team. I don't think they have a lot of talent and I'm not sure Dwayne Haskins is the answer at quarterback. Can we just give Alex Smith the Comeback Player of the Year award? He deserves it just for getting back on the field and making the roster. Speaking of QBs I don't believe in, sorry, not buying Daniel Jones, at least not this year. The Giants are void of a lot of talent and not even Saquon Barkley can help this year.
So then it's down to Philadelphia and Dallas. Have you seen all of the talent on the offensive side of the ball for the Cowboys? Dak Prescott is ticked off that he doesn't have a new deal. Besides Ezekiel Elliott in the backfield, he has Amari Cooper, Michael Gallup and rookie CeeDee Lamb. Philly can't top that, not even with their dual tight end combo of Zach Ertz and Dallas Goedert. And can Carson Wentz stay healthy all season long? That is a big question. I think there is too much talent in Big D for the boys to fail.
Predicted NFC East Standings
1. Dallas Cowboys 11-5
2. Philadelphia Eagles 9-7
3. New York Giants 3-13
4. Washington 3-13
North
When the season ended last year, it sure seemed like the division was the Green Bay Packers' division to lose headed into the new year. They had made a surprise run to the NFC Championship game. The Minnesota Vikings were going to have make several cuts to get under the salary cap and that included several players on the defensive side of the ball, most notably in the secondary. The Chicago Bears have Trubisky as their quarterback and the Detroit Lions are, well, the Detroit Lions.
But then free agency happened and the only move the Packers made was signing Devin Funchess from the Colts. Funchess has opted out due to COVID-19 concerns. They didn't draft a single wide receiver in arguably the deepest wide receiver class in NFL Draft history. And they took Aaron Rodgers replacement, Utah State quarterback Jordan Love. Meanwhile, the Vikings revamped their defense, the Lions continued to get better and Trubisky and Nick Foles dueled it out during training camp only to see Trubisky win and you have to imagine that head coach Matt Nagy won't figure out a way to get the offense more in tune this season. So the Packers got worse and certainly the Vikings and Lions got better. Now I do realize that Vikings defensive end Danielle Hunter is going to miss at least the first three weeks of the season so that is going to impact the Vikings defense early on, but with the trade for Yannick Ngakoue, I think the Vikings are overall the most complete team in the division. The Packers certainly will be right up there and I think the Lions could be a surprise, but I think they will be losing too many close games to ultimately win the division or even make the playoffs. Prove me wrong, Lions.
Predicted NFC North Standings
1. Minnesota Vikings 10-6
2. Green Bay Packers 9-7
3. Detroit Lions 6-10
4. Chicago Bears 6-10
South
Whoa, now we are getting into arguably the two best divisions in football. Has any team suffered more heart break over the last three seasons than the New Orleans Saints? Three disappointing playoff exits. Now they have to deal with Tom Brady and a loaded Tampa Bay Buccaneers offense. Don't forget Matt Ryan and what should be a great Atlanta Falcons offense. The Saints and the Buccaneers are clearly the two best teams in the division. Atlanta is a distant third and way down in fourth is the Carolina Panthers who are clearly rebuilding around Christian McCaffrey and quarterback Teddy Bridgewater. Hopefully Teddy does good. Most people in Minnesota are rooting for him.
Does Drew Brees have enough left in the tank? Will we see Taysom Hill at quarterback more? I would say yes. One of the more underrated signings was the Saints getting Emmanuel Sanders. Pairing him up with Michael Thomas is going to be lethal! The Bucs brought in Tom Brady and just about all of the older stars have come to Tampa (oddly appropriate). Gronk is back. Leonard Fournette has joined in on the fun. Is everyone going to be in synch though? Will the offense be as good as everyone thinks? I don't know, but it is going to be a lot of fun to watch. I feel sorry for the Falcons who have to compete in this division with these two teams.
Predicted NFC South Standings
1. New Orleans Saints 12-4
2. Tampa Bay Buccaneers 11-5
3. Atlanta Falcons 7-9
4. Carolina Panthers 3-13
West
Here it is…the best division in sports. The San Francisco 49ers kind of came out of nowhere last
year thanks to a great defense and an offensive mastermind in head coach Kyle Shanahan who uses the entire field. Unfortunately for the 49ers, it's difficult to get back to the Super Bowl after losing it and the other teams in the division got better.
The Seattle Seahawks already have quarterback Russell Wilson. How has he never gotten a vote for MVP during his NFL career? Ever! He's one of the best quarterbacks in the game. The Seahawks went out and got safety Jamal Adams from the Jets. What a great get for the defense. The Arizona Cardinals got wide receiver DeAndre Hopkins from the Texans. Put him with Christian Kirk, Larry Fitzgerald and quarterback Kyler Murray in his second year with Kliff Kingsbury and it is going to be offensive fireworks in the desert (maybe the wrong choice of words with all of the wildfires going on in the western half of the US…stay safe out there firefighters and everyone helping to fight those awful fires in California and elsewhere). We shouldn't forget about the offensive guru, Shawn McVay, in L.A. with the Rams, but after last year's disappointment, there is a lot of pressure on Jared Goff and company to do well this year. I'm not sure about the ground game and I'm not sure that the defense will be able to do much outside of Aaron Donald and Jalen Ramsey. This is a fascinating division though and the teams will be battling it out against one another all year long.
Predicted NFC West Standings
1. Seattle Seahawks 13-3
2. San Francisco 49ers 11-5
3. Arizona Cardinals 10-6
4. L.A. Rams 7-9
Predicted NFC Playoff picture
1. Seattle Seahawks
2. New Orleans Saints
3. Dallas Cowboys
4. Minnesota Vikings
5. San Francisco 49ers
6. Tampa Bay Buccaneers
7. Arizona Cardinals
I don't feel great about leaving Green Bay or Philadelphia out. If I had to swap one of the teams, I would remove Minnesota and put in Green Bay. And certainly the Cowboys or the Saints (or even the Bucs for that matter) could supplant Seattle for the number one seed in the NFC. After all, if fans can't go to the Seahawks' home games, their homefield advantage is gone…or mostly gone anyway.
Predicted NFC Championship game
Tampa Bay Buccaneers VS New Orleans Saints
Super Bowl LV (Tampa, FL)
New Orleans Saints VS Kansas City Chiefs
A rematch of their week 15 regular season matchup, one that I have the Saints winning. I'm going more with my heart than my head on this one, but I see hall-of-famer Patrick Mahomes exacting revenge for that regular season loss.
Super Bowl Champions: Kansas City Chiefs
The hall-of-famer does it again and the Chiefs win back-to-back Super Bowls, the first team to do that since the Patriots back early in the 2000s.
Awards
Regular season MVP: Russell Wilson
Offensive Rookie of the Year: Clyde Edwards-Hellaire
Defensive Rookie of the Year: Chase Young
Offensive Player of the Year: Lamar Jackson
Defensive Player of the Year: Aaron Donald
Coach of the Year: Kliff Kingsbury
Here's hoping that the NFL season is able to start and finish without much of an issue. Good luck this year in your fantasy football leagues. We'll see who is there at the end hoisting the Lombardi Trophy in Tampa hopefully. Enjoy the season everyone! And enjoy responsibly. Social distance! Wear a mask! Make it a facemask.
Coming up Friday: Week 1 NFL previews and predictions
---