"The Stack" 9-20-18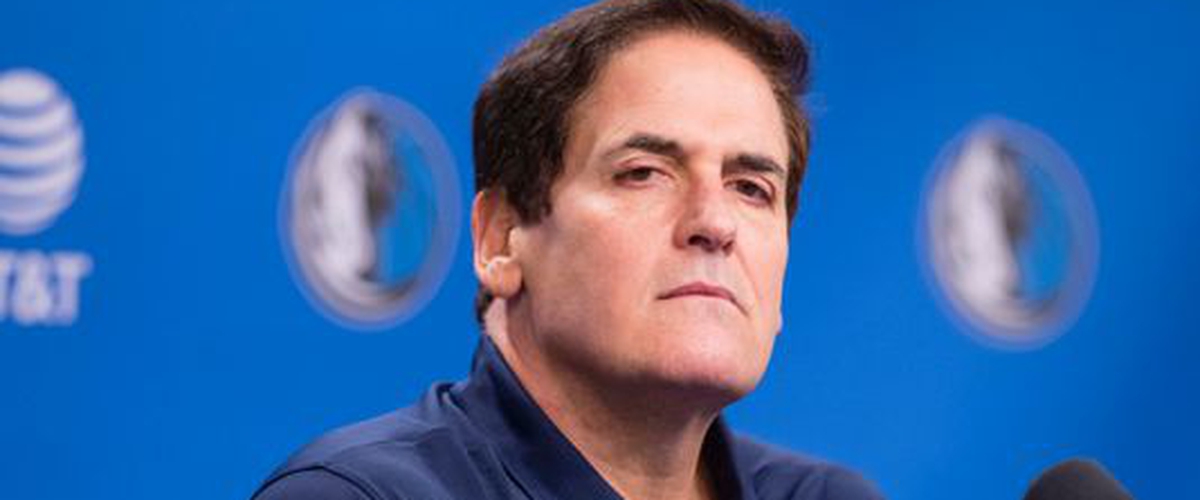 Mark Cuban did not do a good job establishing the business culture within the Dallas Mavericks organization. After the NBA's investigation concluded and the resul, Cuban will donate $10 million to women's organizations.
The Stack is back on this Thursday and we are feeling very much under the weather which is why we had no post yesterday. There are a few things to get to today so we are going to try and get through this here in "the stack" for today, Thursday, September 20th:
Findings of Dallas Mavericks investigation released
The hostile work environment in the business office of the Dallas Mavericks was investigated by the NBA and while they found that there was plenty of harassment and misconduct towards 15 women by a couple of Mavericks employees, including former CEO and president Terdema Ussery, Cuban himself was not cited for any misconduct or harassment, he didn't pay enough attention to the business culture and as a result he will be making a $10 million donation to women's organizations. Ussery left the organization in 2015. I believe someone who worked for the team's website was also involved. The NBA's investigation was very thorough, but what they discovered was disturbing. This story is very disturbing. And how they didn't punish the Mavericks organization or Cuban more is somewhat mysterious to me. Yes Cuban was not directly involved in this, but it still falls under his watch. He is ultimately responsible for culture and for what goes on within the organization. Adam Silver essentially forced Donald Sterling to sell the Los Angeles Clippers didn't he for racist comments that Sterling had made? While he didn't need to go to that extreme, the Mavericks should have faced a stiffer penalty than what they got. It is a little disappointing.
Jimmy Butler requests a trade
A year ago at this time, Jimmy Butler was getting ready for his first season with his new team, the Minnesota Timberwolves. It appears that that will be his only season in a Timberwolves uniform. Butler met with head coach Tom Thibodeau on Wednesday and informed him that he would like to be traded before Monday. His preferred teams are the New York Knicks, Brooklyn Nets or Los Angeles Clippers. Supposedly, it sounds like Butler doesn't like how the young guys, Andrew Wiggins and Karl Anthony-Towns, have that grind it out mentality that Butler has. Is that accurate? Perhaps. Wiggins and KAT must work harder and not be complacent. They have to be accepting of some hard work and Butler is a guy that brings that sort of attitude to the team. The three of them are not getting along. This is a huge year for Thibodeau. He is on the hot seat. If Minnesota doesn't improve much, he is gone. If Butler is indeed traded, the Timberwolves better get something pretty decent in return for him, both players and picks. Interesting deal going on in Minnesota. And it appears somewhat dysfunctional, as only a Minnesota sports team, particularly the Timberwolves, can be.
College football weekend forecast
There are a few very intriguing games on the college football landscape for this weekend. No hurricane is impacting any games which is great though our thoughts are still with the people in North Carolina and South Carolina as the flood waters continue to ravage the region. Stay strong. For those that want to do something, donate to the Red Cross. An intriguing game comes up right away Friday night when Lane Kiffin and Florida Atlantic travels to take on #16 Central Florida (7 PM ET ESPN). I think Central Florida is just too good and will get a win, but Florida Atlantic is more than capable of keeping this close and getting a win.
There are only two games this week featuring ranked teams. #22 Texas A&M travels to Tuscaloosa to take on #1 Alabama (3:30 PM ET CBS). Nick Saban has never lost to one of his former assistants. Texas A&M head coach Jimbo Fisher is one of Saban's former assistants. A&M looked pretty good against Clemson last week and no doubt they are going to be a force with a lot of good young players over the next couple of years, but on the road, I don't see how they stop what seems like an unstoppable force in Alabama. I'm rolling with the Tide. The other matchup pitting ranked teams against one another is where College Gameday will be, Eugene, Oregon, for #7 Stanford at #20 Oregon. Oregon did not look great against San Jose State last week. That is a problem to me. Give me Bryce Love and company to win a close one. Do not be surprised though if the Ducks come out with a win.
Plenty of ranked teams are on the road this week so we have a great chance to see multiple upsets. #13 Virginia Tech is at Old Dominion (3:30 PM ET CBS Sports Network). Don't see an upset happening there. #2 Georgia is at Missouri (Noon ET ESPN). Georgia cannot look past Missouri, but if they can smoke a ranked South Carolina team on the road, they shouldn't have any problems with Missouri. #8 Notre Dame is at Wake Forest (Noon ET ABC). Notre Dame has not looked great since the first half against Michigan. Fighting Irish and fans, you've been forewarned. Wake Forest is more than capable of winning this one. In fact, I'm leaning towards Wake Forest in this one. Prove me wrong Notre Dame. #23 Boston College is at Purdue (Noon ET ESPN2). Boston College has been one of the more pleasant surprises so far this season. Purdue has been somewhat disappointing. I'm taking Boston College. #3 Clemson is at Georgia Tech (3:30 PM ET ABC). This feels like one of those games that Clemson inexplicably loses, but I won't go that far. They should win this one fairly easily. #17 TCU visits Texas (4:30 PM ET FOX). Texas looked impressive against USC last week. TCU is coming off of a disappointing loss to Ohio State. Both teams need this one to stay alive in the playoff picture. I'll lean towards TCU, but I don't say that with any degree of confidence. #14 Mississippi State is at Kentucky (7 PM ET ESPN2). Both teams are a surprising 3-0. Nick Fitzgerald and Mississippi State I feel like are just too good and will hand Kentucky their first loss. #24 Michigan State is at Indiana (7:30 PM ET BTN). Sparty hasn't been all that impressive this season. Indiana is undefeated. This is a great test for them. I'll still lean towards Sparty, but it won't shock me if Indiana wins. Oh and #18 Wisconsin visits Iowa (8:30 PM ET FOX). Wisconsin was incredibly disappointing losing to BYU last week. Iowa is always a difficult place to play at night, but I will take Wisconsin to come back and win. Oh yeah, and #10 Penn State visits Illinois Friday night (9 PM ET FS1). I'll take Penn State. And Nebraska will remain winless losing to #19 Michigan (11 AM FS1). Enjoy the week of college football everyone.
New York Jets @ Cleveland Browns 8:20 PM ET NFL Network
Is this the week? Is this the week that the Browns finally win a game, their first game since Christmas Eve, 2016? It's an 18 game winless streak. They have been so close through the first two games of this season and if they had had a competent kicker they would have won. Sam Darnold has been great for the New York Jets through two weeks, but I am not taking them tonight. Tyrod Taylor and company get it done. Free Bud Light for everyone!
Prediction: Browns 24 Jets 20
Coming up Friday: Week 3 NFL preview and predictions
Listen to this week's "The Sports Block" podcast here.
---