AAC Championship: Memphis Tigers vs UCF Knights Game Preview, How to watch, start time, and prediction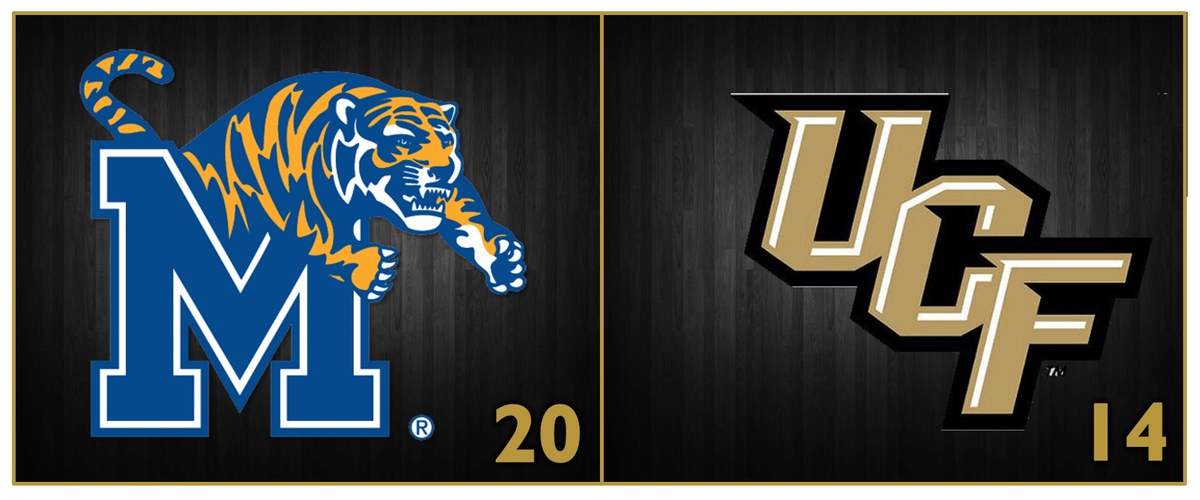 WEEK 14 GAME PREVIEWS HOME PAGE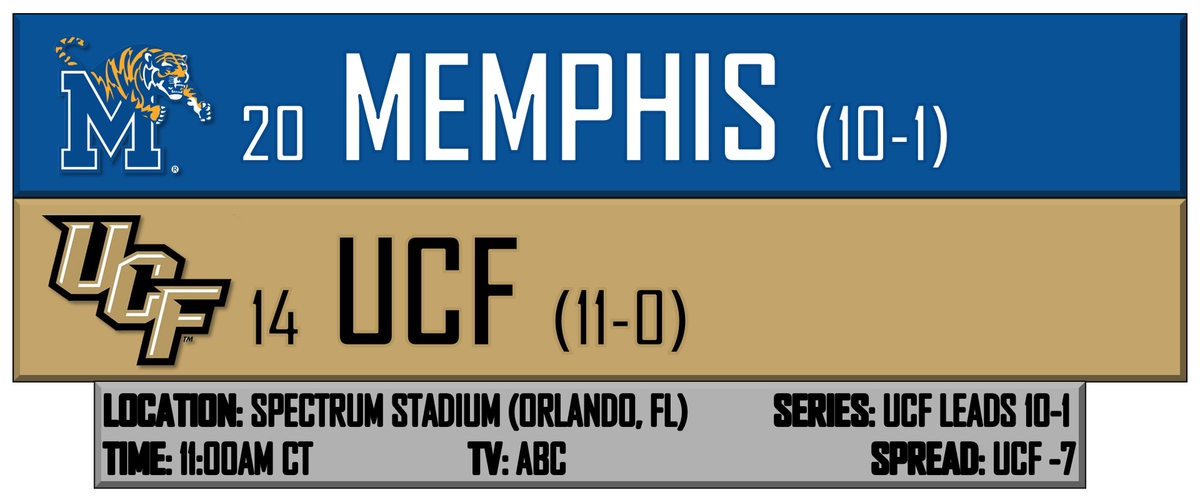 MEMPHIS OUTLOOK
You want a battle tested team? You got one in Memphis. With injuries damaging the defensive depth, it was no surprise that the Tigers lost to UCF earlier in the season. The margin in which they lost is what was surprising, and it could have been easy for this team to cave and become negative about their season. But they didn't. Instead, this team rattled off seven straight wins, and the Tigers are playing some of the best football in the conference at the right time.
Since the loss to the Knights, the offense has taken off, averaging 53.6 points per game. continues to tear up defensive secondaries by finding weapons like , , , and many more. UCF showed signs of weakness against the pass last week, so that could be a good sign for this group on Saturday.
Memphis is very much in play for the New Year's Six bowl because of their resiliency. Had the Tigers lost one of the previous seven games, a win might not get them the nod. All of the attention has been placed on UCF for that bid, meaning all of the pressure is on the Knights. The Tigers simply have nothing to lose. They're not favored, not expected to win this game, but they have more going for them than you might realize.
The loss in September was bad, we can all agree on that, but it provided valuable experience for a team looking for revenge. It's always tough to beat a team twice, and it's going to be tough to force Ferguson into a similar performance again.
UCF OUTLOOK
Not many saw this kind of turnaround coming in Orlando. 8-4 was a record that many thought would be the Knights record around this time, and they would be second in the AAC East behind USF. 11 straight wins later, and Scott Frost's team is looking at a New Year's Six bowl game. With that success comes a price, however.
Frost's name has been linked to several jobs this past offseason, but the list seemingly has been narrowed down to one. Nebraska was one of the schools that the Knights might lose Frost to, and reports are indicating that he will take the job after this game. How will this team respond to that distraction? We will soon find out.
Make no mistake, this games still important to the UCF players, and there isn't a distraction that can keep them from realizing what's at stake. There's a reason why this team is undefeated and why they beat Memphis the first time around. The offense torched a young Tigers defense, and the Knights defense forced multiple turnovers and gave up just 13 points.
This is the best team in the conference, and the fact that they don't get respect from most of the nation motivates them. A conference championship, a New Year's Six bowl, and an opportunity to silence the critics await on Saturday. That should be plenty to focus this team with all their distractions.....at least it should be.
PREDICTION
Playing at UCF won't provide anything that Memphis hasn't seen before, since the September game was at UCF as well. Lastly, the Tigers have less distractions going against them. While Memphis isn't sure about the status of their coach, UCF is dealing with their own coach leaving. Another extremely important factor to note is UCF is coming off an emotional win against USF. If they can't regroup to focus on this game, their toughest yet, an upset is certainly possible. This is the biggest game of the season, and I think it goes differently this time.
My pick: UPSET SPECIAL: Memphis 44 UCF 42