Big Ten Championship: Ohio State Buckeyes vs. Wisconsin Badgers Game Preview, How to watch, start time, and prediction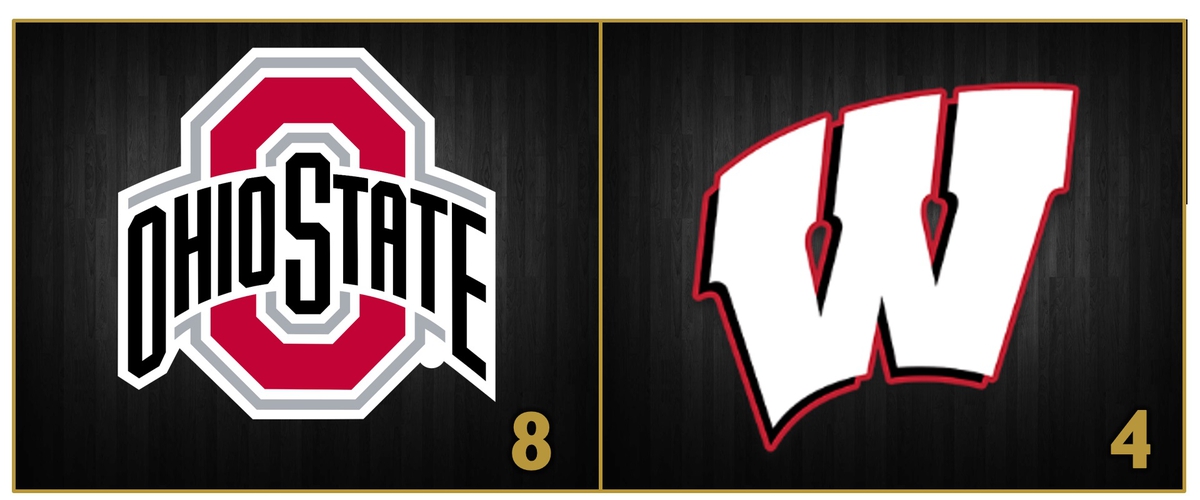 WEEK 14 GAME PREVIEWS HOME PAGE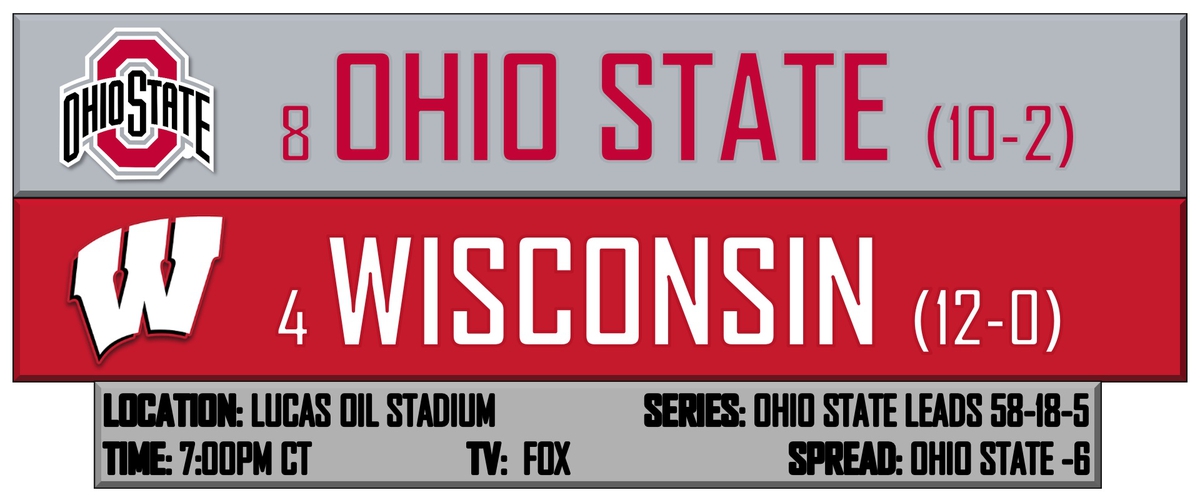 OHIO STATE OUTLOOK
The biggest news out of Columbus was that J.T. Barrett had surgery on Sunday, yet still is expected to play Saturday night. What a gritty guy. Barrett's return will be huge for the Buckeyes, though the last time he didn't play in the Big Ten Championship, some Cardale Jones character did just fine. If Barrett can't go, Dwayne Haskins will step in.
Let's be honest, the loss to Oklahoma was surprising. Not because we didn't think Oklahoma could win, but because Ohio State appeared to be a dominant team that was at home. One loss never hurt their chances, especially to a Top 5 team. The, the meltdown in Iowa. Sure, the Hawkeyes were ranked at the time, but now they're a 7-5 team. That loss doesn't look good and gives the Buckeyes two on the season. Even a win this weekend wouldn't guarantee a playoff spot, but it would put a lot of pressure on the committee (something this team is familiar with). Ohio State won the first playoff in 2014, and barely snuck in last year only to get embarrassed.
If there's an X-Factor in this game, it's Barrett. Ohio State's offense will be tested against Wisconsin's defense, and Barrett will play a large role in determining the outcome. Passing the ball isn't his strength, but he will have to do that since the Badgers boast the best run defense in the country. Winning this game is the first step towards the playoff, but they also need a few other teams to lose before they get in.
WISCONSIN OUTLOOK
Dear Badger fans. I know I said some mean things last week, but just know that was the rivalry talking. This week is different. Also, I don't take the rivalry that seriously. This week, I am your biggest fan and supporter. Everyone's been giving you crap about how you don't belong, and how your team isn't any good because you haven't played anybody. Sure, they could be right, but not this week. Yeah, Ohio State leads the series by 40 wins, but that doesn't matter. It also doesn't matter that the Buckeyes are favored in this one or that they blew you out the last time you met in this game. But that doesn't mean it won't be easy.
Since they are #4 in the CFP rankings, a win means Wisconsin is a lock for the playoff. It's about time they followed through. I can take all of the crap that Badgers fans give me about my team (mostly because it's good fun), but it's about damn time your team made a national statement. There aren't many outside of Madison that are giving the Badgers a chance, and that's okay. Even though they're the fourth best team in the country, Wisconsin has the Midwest underdog feeling to them. Success hasn't changed their national perception mostly because people down south don't really recognize good football north of Ohio.
It's been fun to watch the defense continue to dominate regardless of personnel. Ryan Connelly, T.J. Edwards, D'Cota Dixon, Alec James, Chris Orr, Conor Sheehy. Those are the names that you want to know. Those players will be the ones making J.T. Barrett's life a nightmare, and force him into throwing more passes than he wants to. The offense will need to do their part as well, and it all starts with their own quarterback.
Alex Hornibrook has had the best season of any Badger quarterback in a long time, but that simply isn't enough. Committing turnovers isn't an option in this game, and he can't look to Jonathan Taylor to bail him out. Taylor's a great talent, but the Buckeyes gameplan is going to be stopping the freshman and forcing Hornibrook to beat them. Embrace that. Hornibrook is the best quarterback Wisconsin's had since they rented Russell Wilson, but he's also had some Joel Stave moments (see: Iowa game). If Hornibrook can do his part, this game goes the Badgers way.
PREDICTION
You always hate seeing your rival do better than your team, but I simply don't care. I'm really sick of seeing the same teams at the top all of the time, and I roll my eyes anytime I hear Ohio State or Alabama having a chance at the playoff based on reputation. But that's why the Badgers need to win. The reason why the Tide and Buckeyes get those nods is because they win big games. Wisconsin may never get that sort of acknowledgement, but would you want it any other way? The Badgers are Midwest football, but they can compete with the best of the best. How can you not cheer for a team that has one of the best traditions in college football? (btw Badgers fans, I'm still waiting for my invite to Jump Around)
My pick: UPSET SPECIAL: Wisconsin 24 Ohio State 21