USF Bulls vs. UCF Knights Game Preview: How to watch, start time, betting line, and prediction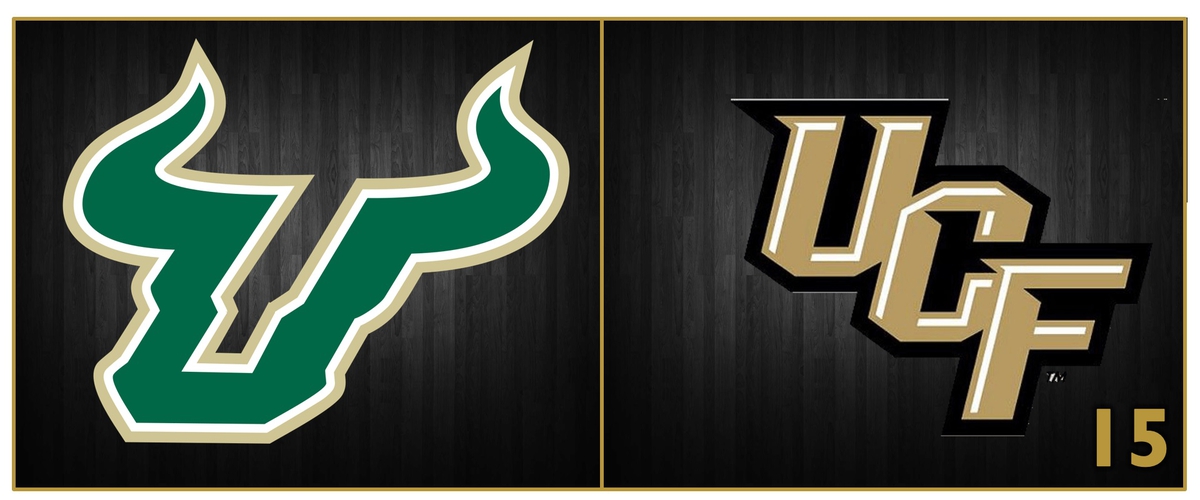 WEEK 13 GAME PREVIEW HOME PAGE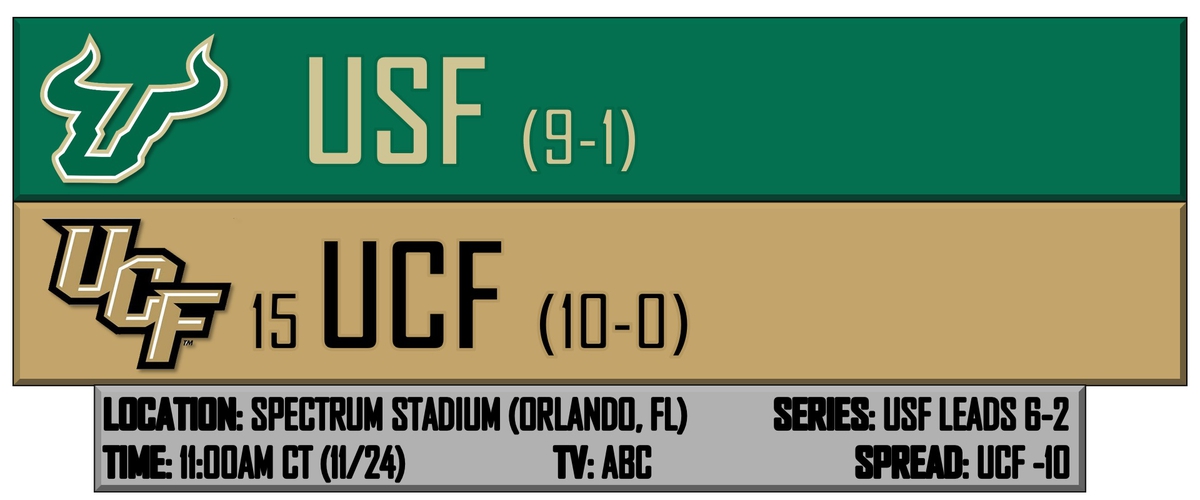 USF OUTLOOK
It's been an interesting season so far for the Bulls. Beginning the year as the top Group of 5 team, USF has struggled with those expectations. Slow starts have plagued this team all year, and that simply cannot happen this week.
Luckily, Charlie Strong still has Quinton Flowers at his disposal. Flowers has been forced to pass more this year, and for the most part that strategy has worked. His offense relies on establishing the run, and their weak schedule has allowed them to correct any early issues and still win comfortably. Except against Houston. The Cougars took away the running game from this offense, and forced Flowers to beat them with his arm. He can expect the same strategy from UCF, and his performance will determine the outcome.
With the weak schedule, the defense has done well. Unfortunately, this is the best offense USF will face by a mile, and we aren't sure how they will respond. Players like Auggie Sanchez will be busy stopping the potent Knights running game. The secondary can't take the day off either, as Mazzi Wilkins will be busy as well. USF has worked through a normal week, which could be an advantage playing against the Knights, who have had one less day to prepare.
UCF OUTLOOK
This is the best Group of 5 team, and they are easily the better team in this matchup. They've played better teams, they've won games by larger margins, and they have more weapons and consistent play. That all starts with their coach.
Scott Frost's second year has produced a team that reminds me of Frost's Oregon Ducks teams. An emphasis on the run, and complementing that with play action passes have produced one of the top offenses in the country. McKenzie Milton's development at quarterback has been the biggest key this year. Completing nearly 70% of their passes, the sophomore has added a dimension to this group that makes the Knights nearly impossible to stop. Milton can also run, and don't leave him open in space. Joining him in the backfield is burner Adrian Killins. Killins may be short, but he can torch a defense and already has multiple long touchdown runs. If the Bulls want to focus on stopping the run, another burner can burn them. Tre'Quan Smith is one of the fastest players in the AAC, making life difficult for secondaries all year. Milton's been able to find him 44 times for 850 yards.
PREDICTION
There is no reason why UCF shouldn't win this game. They've played better competition, have better wins, and have better players. USF's slow starts will haunt them if they do so against the Knights. Flowers arm hasn't been the most reliable this year, and UCF's going to do everything to make him beat them through the air. There's more on the line for the Knights too, and they're not about to let their guard down until they've won the conference and their bowl game.
My pick: UCF 31 USF 20