Ohio State Buckeyes vs. Michigan Wolverines Game Preview: How to watch, start time, betting line, and prediction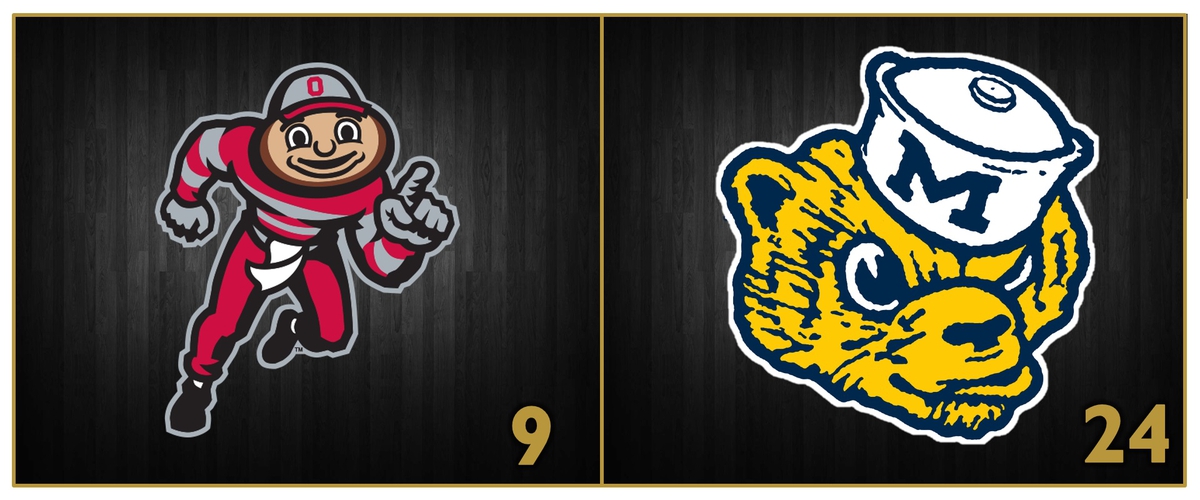 WEEK 13 GAME PREVIEW HOME PAGE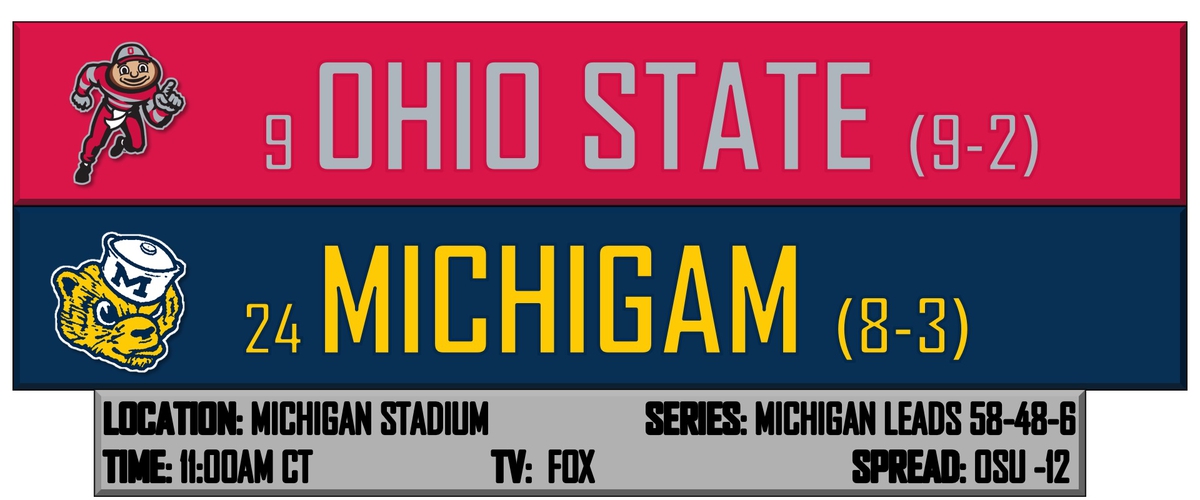 OHIO STATE OUTLOOK
Don't look now, but the Buckeyes (once again) are hanging around playoff eligibility. Their two losses were surprising in different ways, but they've somehow managed to stick around. A loss to Oklahoma at home was surprising, but that loss continues to look better with the Sooners success. Then, there was the absolute meltdown against Iowa on the road. That might have been their worst loss ever, and it got out of hand quickly. With a little luck, however, they could sneak in to the playoff.
JT Barrett's final season as quarterback has been relatively quiet due to the two losses, but maybe that's the perfect recipe to make a run. If Barrett wants to go out with a bang, winning this game is the first step with the Big Ten Championship Game the next one. It's been done before, but hopefully Barrett's healthy this time. He led the 2014 Buckeyes in the Michigan game, but got hurt. Cardale Jones took over and lead Ohio State to the first ever College Football Playoff national championship. That could be on Barrett's mind, and it might be the edge this offense needs.
MICHIGAN OUTLOOK
Quarterback has been a concern all year, which is hard to believe at Michigan. You would think that they could get a great quarterback, but maybe we just have to give them time. Brandon Peters was thrust into the starting spot after injuries and inconsistent play hampered John O'Korn and Wilton Speight. Peters was hurt last game, and his status for the game might be determined just before the start of the game. O'Korn will start until further notice.
I said it last week, this Michigan team is young. When you return just five starters combined on both sides of the ball, you have to expect growing pains. That's what this season has been, and so far it's resulted in eight wins. Not bad at all. Don Brown continues to work his magic on the defense, and his group will need to pull out all of the stops if they want to stop Barrett and the Buckeyes offense. Scoring points will probably help too.
The offense has been anything but dynamic. Running the ball continues to be a strength but, with the quarterback carousal, the passing game has been missing. I don't expect this group to put it together, but Chris Evans, Karan Higdon, and Ty Isaac can only do so much. Maybe special teams will make their mark if the offense can't, though that's not the best gameplan to rely upon.
PREDICTION
This game is going to be exciting to watch. These two teams always play with passion and intensity, and Michigan would like nothing more than to ruin Ohio State's playoff aspirations. The Wolverines defense should be just fine, but it all comes down to what the offense can do against the Buckeyes defense.
My pick: Ohio State 31 Michigan 20