Is the Bulls really locked in for TANK MODE?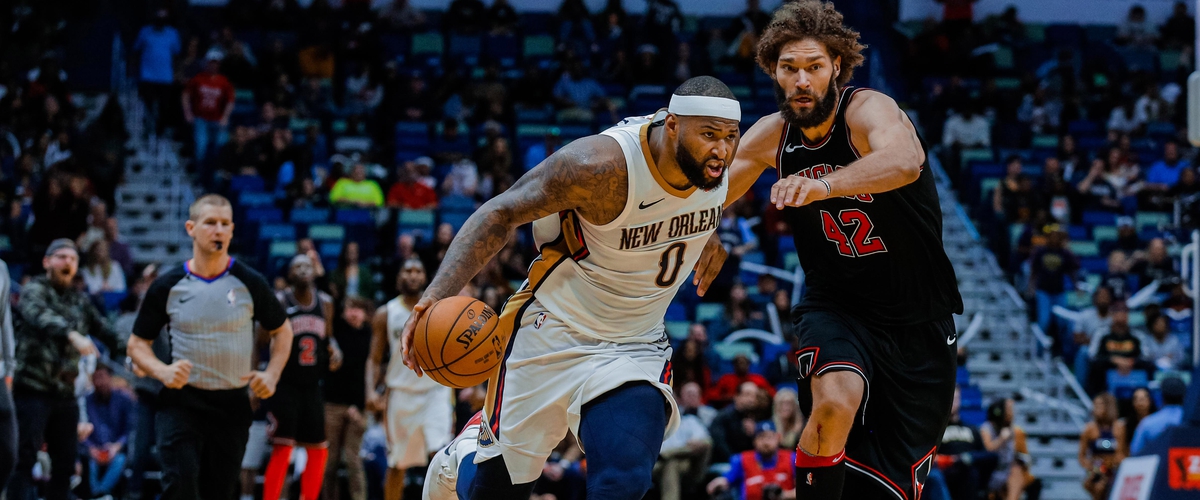 DeMarcus Cousins dropped a historic triple-double with 44 points, 24 rebounds, and 10 assists helping the Pelicans win over the Chicago Bulls. Both Grant and Lopez were the leading scorers for the Bulls with 22 points each. The Chicago Bulls would have the won if Holiday made all 3 free throws in the 4th Quarter with little seconds left on the clock. Had he made those free throws, the Chicago Bulls would improve their record and dwindle their chances of getting a good pick in the 2018 NBA Draft.
Earlier in the season, we felt the Chicago Bulls would go into tank mode because of the departure of Jimmy Butler. Due to the trade, the Bulls were able to obtain Kris Dunn, Zach Lavine, and the 7th pick in the previous draft, which turned out to be Lauri Markkanen. All of these guys played pretty well along with Robin Lopez and Nikola Mirotic. They played so well that they are able to "climb the letter" for a playoff spot. Could the Chicago Bulls obtain a playoff spot? They probably won't, but it is possible. There are 35 games in the NBA season to see the Bulls chances for a top-3 pick for the upcoming draft. As of right now, the Chicago Bulls could most likely get the 8th pick in the draft. Is that a good draft? It's a decent pick, but it could be better.
The best way for the Bulls to turn back to the "TANK MODE", they could trade Nikola Mirotic and Robin Lopez. Trading them both would definitely benefit the team. Mirotic and Lopez both played great this season, so teams who are competing for Championship could use these players to help "get them over the hump". Possible trade destinations could be the Utah Jazz, Portland Trail Blazers, Charlotte Hornets, Minnesota Timberwolves, and etc. If the trade Mirotic and Lopez, they could get a first-round pick along with some players that could contribute to the Bulls' future. The best destination (in my opinion) for Mirotic and Lopez could the Minnesota Timberwolves. The reason why is because they have a problem with their rebounding ability and Mirotic could add firepower coming off the bench.
Below is trades that could happen. Copy and paste the link on the URL, go check it out.
Potential Trades
Utah Jazz: http://www.espn.com/nba/tradeMachine?tradeId=ycb4nnjb
Minnesota Timberwolves: http://www.espn.com/nba/tradeMachine?tradeId=y8xgwx69
Charlotte Hornets: http://www.espn.com/nba/tradeMachine?tradeId=ybb4gs4t
Detroit Pistons: http://www.espn.com/nba/tradeMachine?tradeId=y95s7wyl
Portland Trail Blazers: http://www.espn.com/nba/tradeMachine?tradeId=y82h9c5z
Cleveland Cavaliers: http://www.espn.com/nba/tradeMachine?tradeId=yddyne25
---