Recapping NBA trade deadline.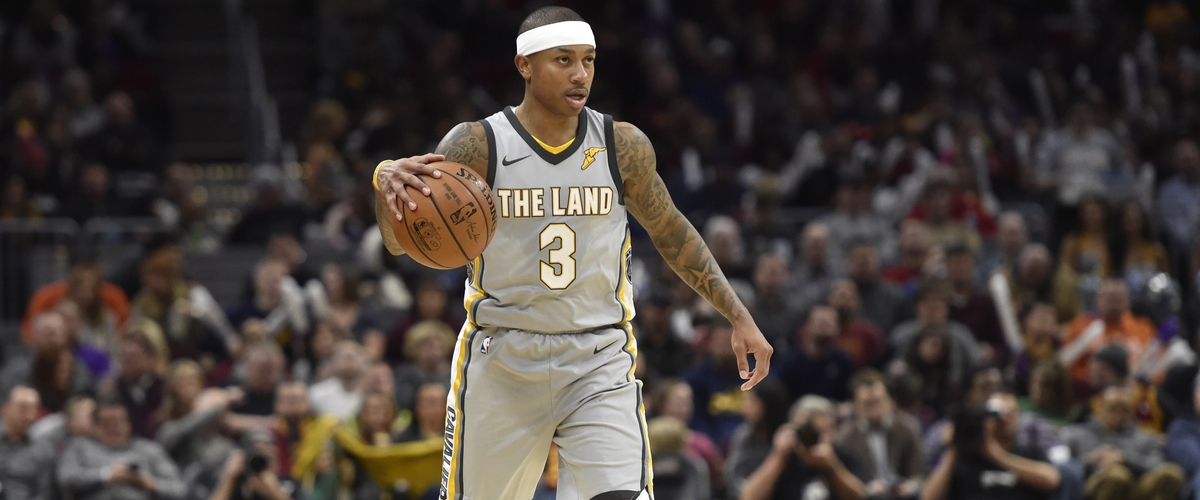 Now, that the trade deadline are in books.
Here are the lists of trades that happened in today.
Copyright: http://bleacherreport.com/live-blogs/nba-trade-deadline-february-8-2018
1. ORL trades Elfrid Payton to PHX for a 2nd-round pick
2. WAS trades Sheldon Mac to ATL
3. NOP trades Dante Cunningham to BKN for Rashad Vaughn
4. POR trades Noah Vonleh to CHI
5. DEN trades Emmanuel Mudiay to NYK. NYK trades Doug McDermott to DAL. DAL trades Devin Harris to DEN
5. TOR trades Bruno Caboclo to SAC for Malachi Richardson
6. CLE trades Dwyane Wade to MIA for a 2nd-round pick
7. CLE trades Derrick Rose and Jae Crowder to UTA, Iman Shumpert to SAC. UTA trades Rodney Hood to CLE, Joe Johnson to SAC. SAC trade George Hill to CLE
8. CLE trades Isaiah Thomas, Channing Frye and a 1st-round pick to LAL for Jordan Clarkson and Larry Nance
9. MEM trades James Ennis to DET for Brice Johnson
10. CHI trades Jameer Nelson to DET for Willie Reed
11. NYK trades Willy Hernangomez to CHA for Johnny O'Bryant and two 2nd-round picks
Winners and Losers of Trade Deadline
Winners:
1. Cleveland Cavaliers: The Cavaliers got rid of almost their entire roster and got younger and more athletic. This would definitely help the Cavaliers during the postseason, but also in the future. They acquire Jordan Clarkson who is a scoring threat off the bench, Larry Nance who is an athletic power forward, Rodney Hood who is a great shooter, and George Hill who is also a great shooter. Would this team be a threat to the Warriors, probably not, but it could help them in the future along with the Nets first round pick if LeBron James decides to leave Cleveland.
2. Los Angeles Lakers: Clearing both Jordan Clarkson and Larry Nance would increase their chances to obtain a big-name free agent in the offseason. That free-agent could probably be LeBron James or Paul George, or maybe DeMarcus Cousins.
3. Detroit Pistons: They acquired Jameer Nelson from the Chicago Bulls. Reggie Jackson is already injured. But with Nelson in the lineup, it could help them make a big push to the playoffs.
4. Chicago Bulls: Wow, the Chicago Bulls making some good moves for the future. First, they acquired Markkanen, Dunn, and LaVine. Second, they acquired a protected top-5, Now, they acquired Noah Vonleh. That's amazing. Vonleh could be a good big man in Chicago, for years to come.
5. Dwyane Wade: Welcome Back to Miami D-Wade!!! Miami was always a home for Wade since the beginning of his NBA career. Though things didn't work in the 2016 NBA offseason, he could finally reunite with Pat Riley and finish his career as Miami Heat.
Losers
1. Isaiah Thomas: It's amazing how he was an NBA MVP candidate last year. Now, he got traded twice and the season isn't even over yet. I don't even know if Isaiah Thomas is going to start for the Lakers. GM Magic Johnson said that Lonzo Ball will be the starting point guard when healthy, so Isaiah Thomas would most likely come off the bench. It is less likely that Isaiah Thomas could get a max contract from any team in the NBA. He is 5'9 with one of the worst defensive ratings in NBA history. He played for many different teams throughout career, it's going to be very hard for him to find a home
2. Derrick Rose: Derrick Rose's NBA career is over. He couldn't become an All-Star, so he signed with Cavaliers to compete for a championship. Now, he's not an All-Star plus he's nowhere near competing for an NBA Championship. It really sucks for Derrick Rose to move from many different teams. The Jazz might even release Derrick Rose.
3. Boston Celtics: If you want to compete for an NBA championship, you have to make moves. You have the most assets in the entire NBA and you couldn't even acquire Tyreke Evans.
---