Breaking Down the Mets Schedule in 2020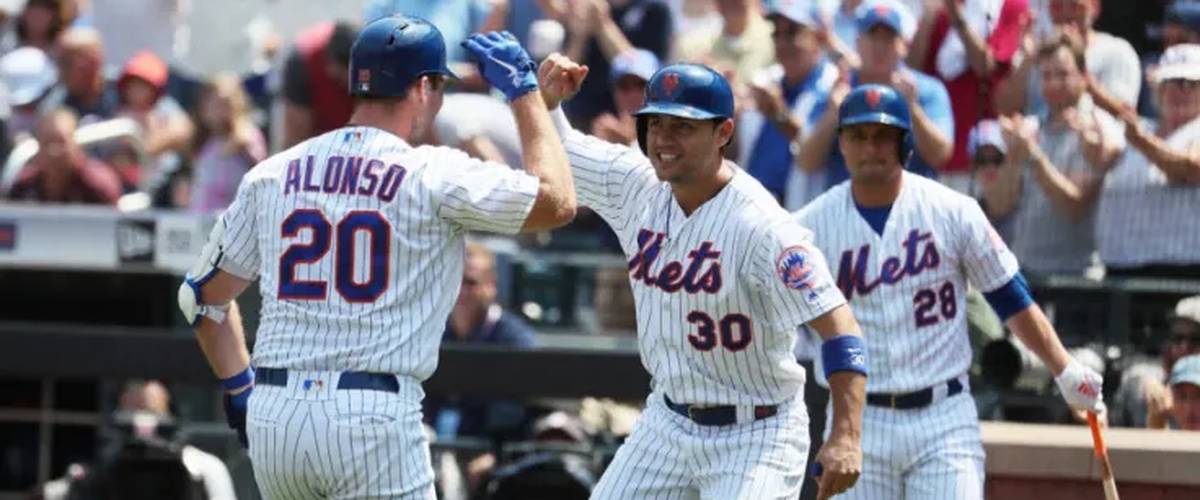 The MLB has now released each team's 60-game schedule for the 2020 season. You can view the Mets schedule in its entirety here:
https://www.mlb.com/mets/schedule/2020-07
Here is a general overview of what it will look like.
NL East Opponents:
vs. Braves: 10 games (6 home, 4 road)
vs. Marlins: 10 games (6 home, 4 road)
vs. Nationals: 10 games (4 home, 6 road)
vs. Phillies: 10 games (4 home, 6 road)
AL East Opponents:
vs. Yankees: 6 games (3 home, 3 road)
vs. Red Sox: 4 games (2 home, 2 road)
vs. Orioles: 4 games (2 home, 2 road)
vs. Rays: 3 home games
vs. Blue Jays: 3 road games
Under the schedule format for this season, each team is set to play 40 games against its division rivals, and 20 against the five teams from the division of the same region, but opposite league. One thing I noticed from looking at the Mets schedule is that they wont be playing an even 5 home and 5 road games against each division rival in the NL East. I'm assuming this is to reduce the amount of travel, and in the end, they will still play an even 20 home and 20 road games against the rest of the NL East. I also predicted that they would play 4 games against each AL East team, but it turns out they will play 6 against the Yankees, 4 against both the Red Sox and Orioles, and 3 against both the Rays and Blue Jays. Once again, I'm assuming this is to reduce travel, and I'm not necessarily complaining because who wouldn't be excited for 6 Subway Series games. It all adds up to 10 home and 10 road games against the NL East, and an overall total of 30 home and 30 road games.
The Mets will open up with a 3-game series at Citi Field against the Atlanta Braves. The first game will be on July 24th at 4:10 on ESPN. It is expected that Jacob deGrom, who is considered by many to be the best pitcher in baseball, will take the mound for the Mets. With a much shorter schedule this season, I think the Mets might be better off starting deGrom every fifth game no matter what, even if a scheduled off day has to push back someone else's start. In my opinion, he will be the most crucial to the team's success in 2020. Even as more players across the league test positive for COVID-19, I'm hopeful that the team can still remain healthy overall. If this is not the case, I still think they have enough depth on their roster to be a contender.
Unfortunately, the Mets certainly won't be the only team competing for a playoff spot this season. In the NL East, it's looking like the Mets, Braves, Nationals, and Phillies will all be contenders, whether it is for the division title, or a wild-card spot. It is very hard to predict who will come up on top in the end. The Mets will need to keep pace with those teams, which won't be an easy task. They also can't afford to lose a few, if not any, games against the Marlins, who do not have any high expectations. As far as the AL East goes, the Yankees are definitely the toughest team, but the Mets are certainly capable of winning games against them. Not too far behind the Yankees are the Rays, who also present a challenge. The Red Sox and Blue Jays aren't expected to do as well as those teams, but you can't write them off just yet. Then there's the Orioles, who like the Marlins do not have high expectations for this season. Overall the Mets have their work cut out for them if they want this to be their year.
The Mets will finish the 2020 regular season against the Nationals in D.C. with a four game series from September 24th through the 27th. This could very well be the series that determines the fate of either of these two teams, so I'm sure everyone will have it circled on their calendars. It will be interesting to see how ready the Mets really are by Opening Day, and hopefully it will mark the beginning of a really good season.

---