2018 NBA Mock Draft Preview
With the NBA Draft two days away, the rumor mill will soon enough jettison a barrage of leaks on which teams are pursuing what players. Some franchises will seek a chance to trade down from their high perch on the draft latter while others will aim high to covet the prospects of their dreams. Keeping both of those perspectives in the rearview mirror, here is my first and only top-ten mock draft board the week of the NBA's biggest event of its new year.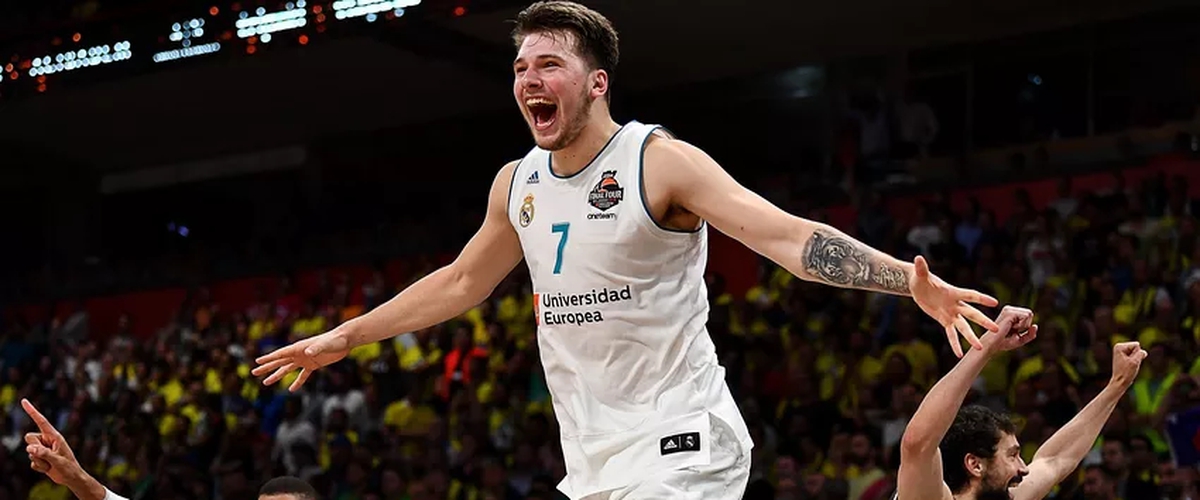 1. Phoenix Suns- Luka Doncic PG/SG Real Madrid
DeAndre Ayton is the presumed number one pick in this year's draft class and is an immense individual talent in his own right at the center position. Yet, all the Suns have done in over a month is send out an array of poignant hints that the center position on their team has a high chance of being resolved in Free Agency. They've voiced their determination to pursue Clint Capela and Demarcus Cousins leaving the selection of Ayton in complete jeopardy coupled with the fact that their newest head coach has a historical connection with a rising european draft prospect in Luka Doncic.
Doncic is a jack-of-all trades guard that day one can address a gigantic whole at the one spot beside Devin Booker. They're no signs from the Suns PR officials that they intended to keep Restricted Free Agent Elfrid Payton, and previous Point Guard Brandon Knight will be returning from an ACL tear at the starting point of his prime. In a league where young, premiere guard play will at the very least put a young rebuilding franchise back on the map, the Suns taking a chance on Doncic doesn't seem like a reach anymore, and if anything else, a done deal.
Contingency Plan: Ayton is their guy at one and decide to roll the punches on a potential franchise big .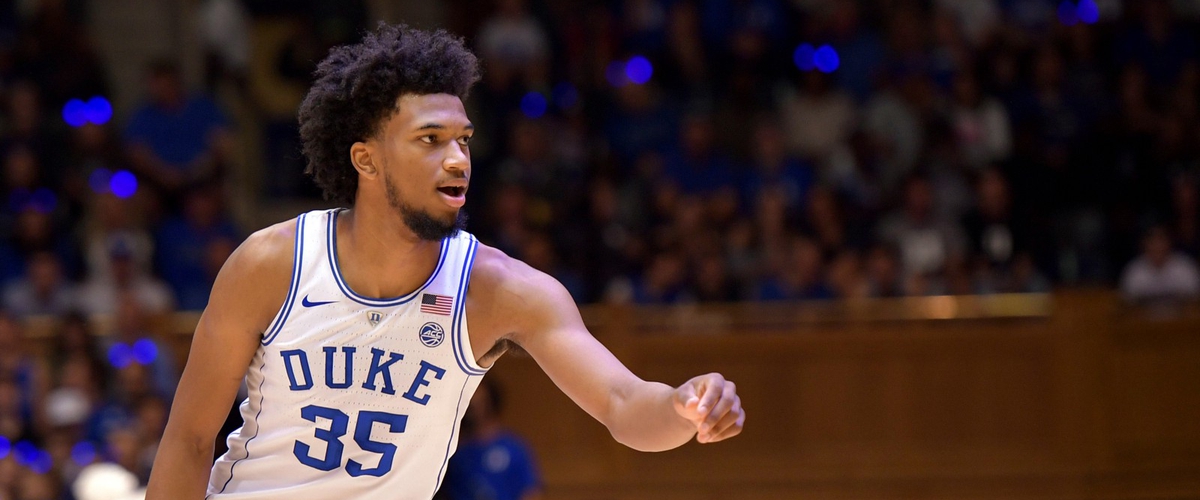 2. Sacramento Kings- Marvin Bagley III PF Duke Blue Devils
The Kings have done a pretty underrated job filling out their roster of guards the last two years for their foreseeable future. De'Aaron Fox has a chance to be the best two-way point guard in his class, Buddy Hield is a nice scoring option off the bench, Bogdan Bogdanovic is a versatile starting offensive off-guard and wing at the pro level while Frank Mason as an undersized backup point guard plays bigger than advertised and wiser beyond his pro year. Now, the task for Vlade Divac is to re-stock his current frontcourt which currently is full of past draft selections and league castaways that aren't panning out as long-term solutions.
They need to address the wing and power forward spots exponentially and would salivate at the Michael Porter Jr. option as being their number two overall selection if he wasn't such a lurking concern health-wise. The Kings have been anemic the last decade and no longer can reach for prospects with wait-and-see potential. They need to pick plug and play guys from here on out who fit their up-tempo style.
The style plays into the hands of Marvin Bagley III who at Duke showcased his end-to-end speed, overall determination, and athleticism above the rim and on the glass. There's upside to his slowly expanding three point shot along with his interior post game in the half-court where he's shown he can turn over both shoulders and score. While Ayton would be the clear best player on the board, he wouldn't fit the Kings perceived style preference of running pace in the open floor. That would belong to Bagley who could become the Kings's best power forward since Chris Webber if the rest of his game rounds out.
Contingency Plan: Divac turns a blind eye to the Michael Porter Jr. injury rumors and pulls the trigger on the most talented but injury riddled star of the draft.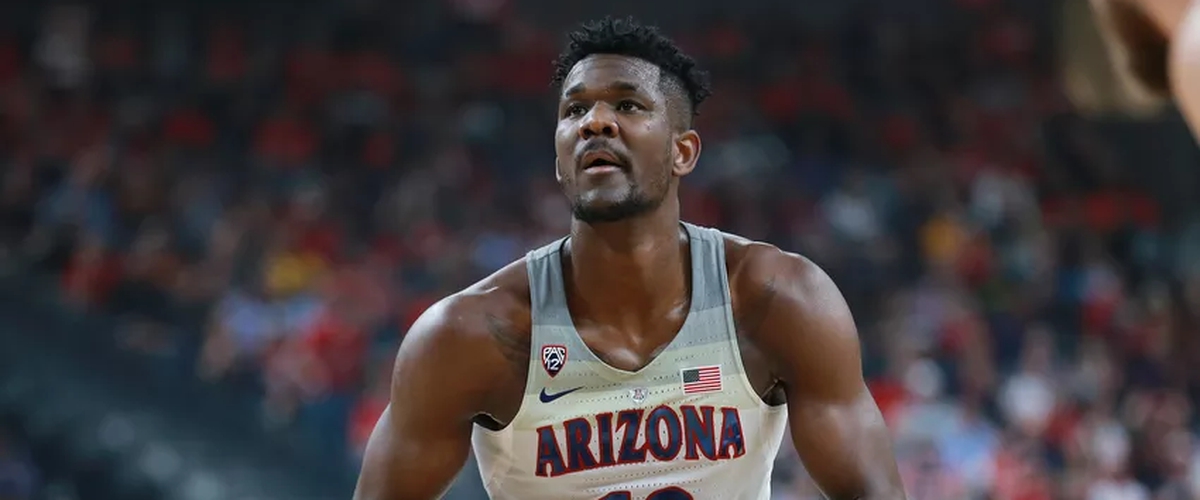 3. Atlanta Hawks- DeAndre Ayton C Arizona Wildcats
Atlanta has areas of need at the pg and center position with elder statesmen currently holding down the middle and their floor general Dennis Schroder demanding to be traded from the rebuilding franchise. While guards currently run the league in an NBA that has begun to see the resurgence of the big man, Ayton at three overall might be the highest value lottery pick in recent memory. Arguably the most healthiest and polished big man coming out of college since the Future Hall of Famer Tim Duncan, Ayton has the chance to be a franchise player at the next level. Being paired with athletic Power Forward John Collins would do surreal wonders providing the Hawks brass with a young twin towers element they can build around for the future.
Contingency Plan: If Ayton isn't there but Doncic is, they go all in on their PG of the future.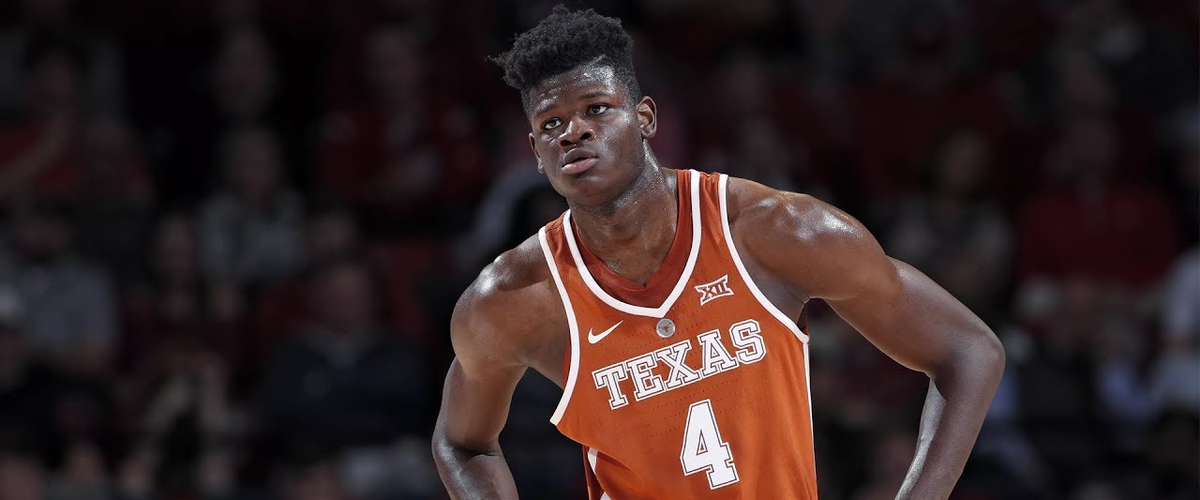 4. Memphis Grizzlies- Mohamed Bamba C Texas
Memphis has articulated to their fan base that they're beholden to Mike Conley and Marc Gasol more than ever as linch pins for the franchise's currently dim window. They've even went as far as to say that they plan to contend for a playoff spot in the west despite a prior year to forget marred by injuries to their aging stars Gasol and Conley.
Even though they've voiced that trading their fourth pick overall is a strong possibility, there's a chance they won't do so and will take a frontcourt prospect for the upcoming future that won't head Marc Gasol in the middle.
Mo Bamba has tremendous upside as a 7'2 center with enormous wingspan and lightning footspeed to cover ground on the break. His jump shot in the mid-range and beyond the arc is ahead of his post-game currently, and there's the fact that at his stature, a big's feet tend to betray the player through constant pressure being weighed down on them by running up and down the court. However, the upside is not only tremendous, it's out of this world. Gradually being introduced to the speed and physically of the nba game will be a challenge for him like most rookies, but when put together, he has the potential to for better or worst become the second coming of Yao Ming.
Contingency Plan: The Grizzlies trade down from number four to gain more value with late first round picks in hopes of getting situational players to help bolster their playoff push.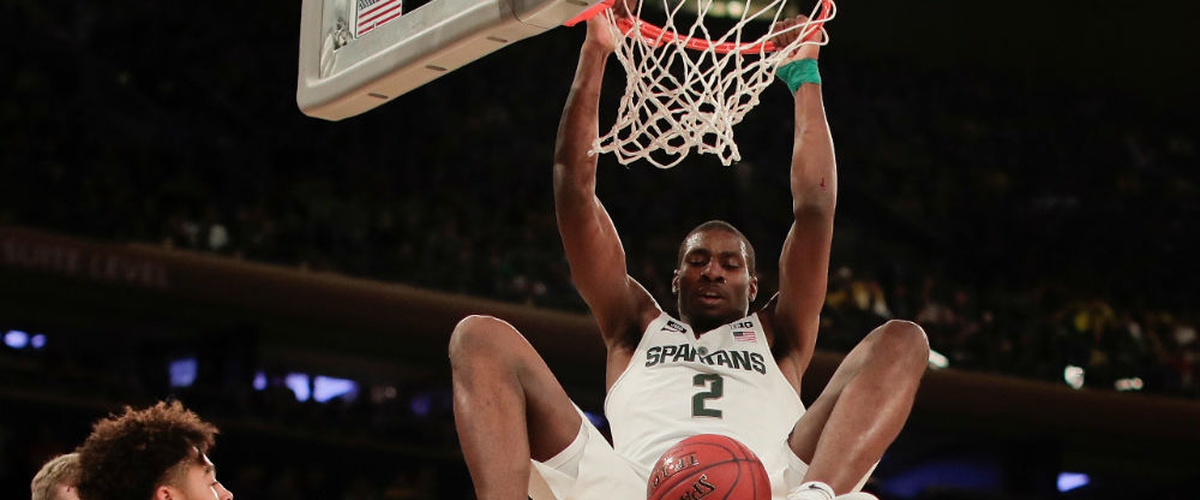 5. Dallas Mavericks- Jaren Jackson Jr. PF/C Michigan State
The Mavericks have been looking for a franchise center since Tyson Chandler's final days in uniform. Through free agency, they've swung for the fences and vainly missed at trying to woo the premiere big man in respective free agency classes. With another market full of all-star centers at their exposal, history has shown they'll probably be spurned yet again in 2018.
It wouldn't behoove them if they tried their luck a few weeks prior in the draft where at fifth overall, the high-upside Jaren Jackson Jr. could fall in their lap. The 6'11 power forward and center has the physique to bang down low with specific bruisers in the middle and a combination of wingspan and athleticism to challenge stretch fours on the perimeter. With a nice mid-range and three point shot to round out his skill-tree, Dallas could start rebuilding their frontcourt foundation as they slowly move into life without Dirk Nowitzki.
Contingency Plan: If Bamba is still on the board, they take him off of intangibles and upside alone.
6. Orlando Magic- Trae Young PG Oklahoma
The Magic have D.J. Augustine manning the one after they shipped former lottery pick Elfrid Payton to the Suns during the 2017-2018 season. Augustine is a current stopgap at best until they get their floor general of the franchise and Young has the range and dynamic playmaking ability at 6'2 to reignite the Magic back into Orlando basketball.
Contingency Plan: Wendell Carter Jr. is included in the discussion and a possible selection to eventually replace Nikola Vucevic at the five spot.
7. Chicago Bulls - Michael Porter Jr. SF Missouri
He'll likely be a draft and stash player because of his sketchy injury past, present, and future, but once healthy, Porter Jr. has the tools and upside to be a versatile weapon in Chicago's frontcourt.
Contingency Plan: Wendell Carter has the chance to be their long-term center of the future if there at 7. He's an asset to consider.
8. Cleveland Cavaliers- Mikal Bridges SF Villanova
Lebron is almost certainly a goner leaving the Cavs franchise on ground zero as they begin to rebuild their franchise. Once the trades and cap-space clearing have fully finished, they'll have gaping holes all over their team. At number nine, the objective is to pursue value at any position and Mikal Bridges may be the most complete wing available in the draft that they can select to construct a new wave of Cavalier basketball. The prototypical three and d guy, Bridges can help Dan Gilbert finally begin to create his own image of basketball for what it's oddly worth.
Contingency Plan: Guard play is at a premium in this draft the same as it is on the Cavs roster. If they've scouted both Young and Colin Sexton throughout the year and Sexton is the one that remains at their 8th selection, they possibly take him.
9. New York Knicks- Wendell Carter Jr. PF/C Duke
He was Duke's interior scorer in the half court as the center beside highly touted phenom Marvin Bagley III, but when the ball was given to him, he was easily the most skilled big on Duke's roster. Carter brings an intriguing Modern NBA mesh of effortless post scoring and solid mid-range shooting ten feet from the basket. Enes Kanter has a huge pay raise coming up on his docket and Carter can at the very least be a younger, cheaper, and better defensive option compared to Kanter year one.
Contingency Plan: There's a gaping hole at the wing position for the Knicks as well that they need to address along with the center position. Kevin Knox of Kentucky could be a possibility.
10. Philadelphia 76ers- Zhaire Smith SG Texas Tech
As of now Markelle Fultz is still the 76ers point guard of the future leaving Philly's biggest hole to fix at the shooting guard position with J.J. Reddick probably outplaying another one year deal saturated with nfl quarterback money. The upside for Zhaire Smith is tremendous as a 6-4 two guard with elite athleticism and a developing three-point shot. With the success of Donovan Mitchell last season playing off ball as a 6-3 shooting guard, it's Smith's time to cash in on an opportunity to be the latest steal of an NBA Draft.
Contingency Plan: Lonnie Walker isn't the better athlete or shooter that Smith is at his stage of development, but he's possibly the more well rounded of the two in terms of basketball skill. He could garner heavy consideration at the tenth spot.
---