Summer League Stars through Week One
The NBA Summer League has regularly consisted of a bevy of intriguing NBA prospects vying to build upon their young basketball careers or show their talents belong at the professional level. The showcases in Utah, Sacramento, and Las Vegas are designed mainly to advertise the incoming draft class and the latest rookies on display haven't disappointed. The 2018 freshman group have delivered on the challenge of possibly being deep and versatile as their rookie class predecessors. Below are the five rookie players who've put on an exhibition of upside and potential to upstart their infant NBA careers.
1. Aaron Holiday-Point Guard, Indiana Pacers
Once lauded as one of the best combo/scoring guards in the country at UCLA, Holiday has picked up the family baton of professional basketball that his brothers have left behind and has begun to create his own legacy. While undersized in today's game as a lead guard and shooting two, Aaron's craftiness around the basket and innate feel of the game as a distributor will keep him on the floor from day one and could eventually result into him being the possible steal in the draft down the line.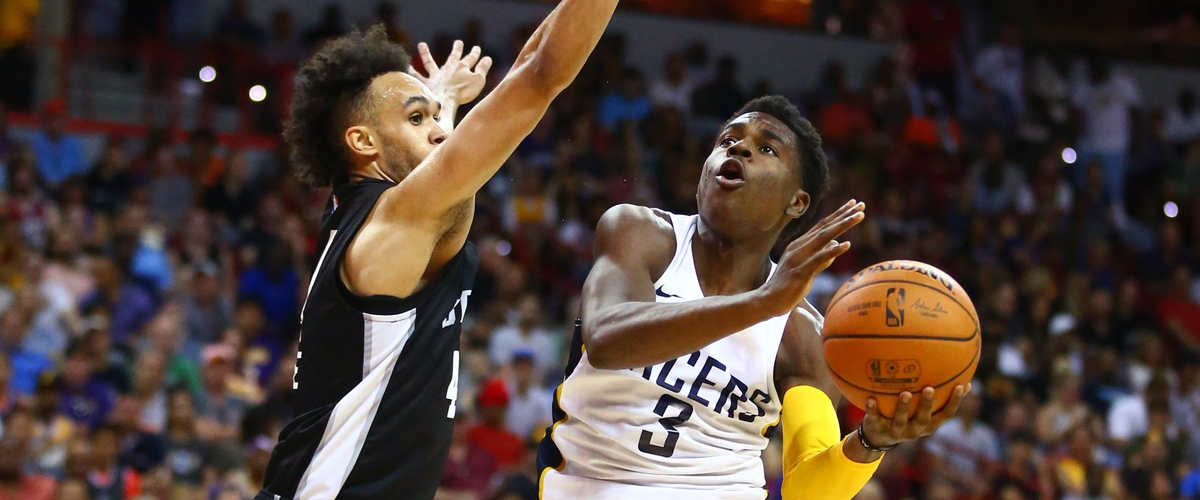 2. Svi Mykhailiuk- Shooting Guard, Los Angeles Lakers
A four-year Kansas Jayhawk prospect at the unique age of 20 years old, Mykhailiuk presents an array of offensive duality and sneaky athleticism that most labeled shooters don't bring into the NBA as adolescents. At a slim 6'8 frame with the ability to catch and shoot on the spot and on the move, Svi has the tool kit to create off the dribble amidst a defensive closeout successfully rounding out his game for an NBA Franchise. His play has earned him a three-year rookie deal on the Lakers roster and a chance to prove he can be the latest second round draft pick to establish a long career in the NBA.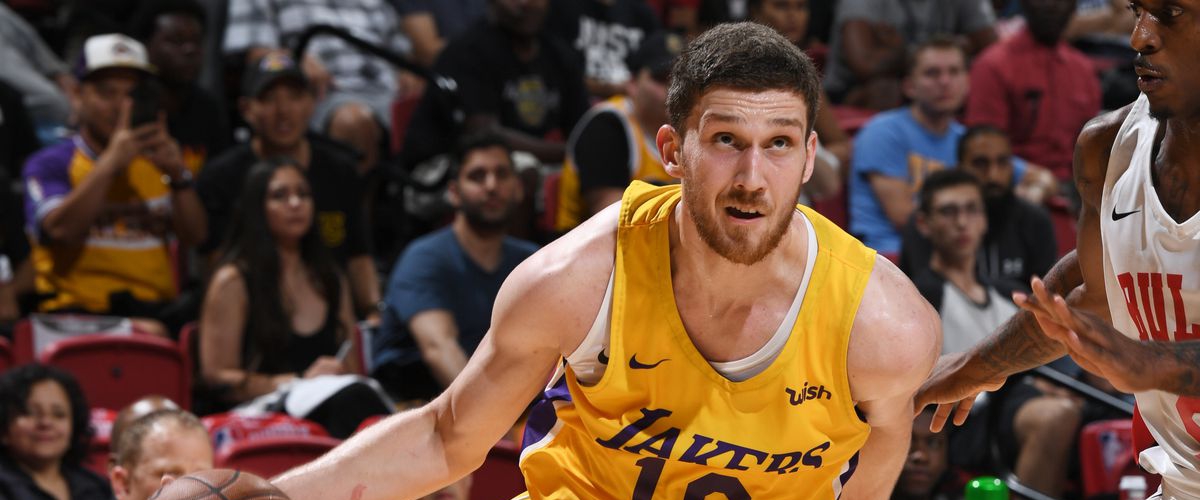 3. Colin Sexton- Point Guard, Cleveland Cavaliers
Not regarded as the most hyped or polarizing lead guard in his class like the undersized Trae Young or swiss-army combo guard Luka Doncic, Sexton has established his worth through Summer League play proving he can be the best guard in the class by the span of four years.
The Alabama Crimson Tide product showed his end-to-end speed and decisiveness in transition off of a made or missed basket. In the half court, he found his teammates on dribble drives and setplay cuts while adding an evident ray of intensity on both ends of the floor. The point guard's jumpshot is the equivalent of a line drive and is a few years away from consistently falling down, but from day one, his strengths and bulldog competitiveness could give the Cavs a solid building block to construct life during the Post-Lebron Era.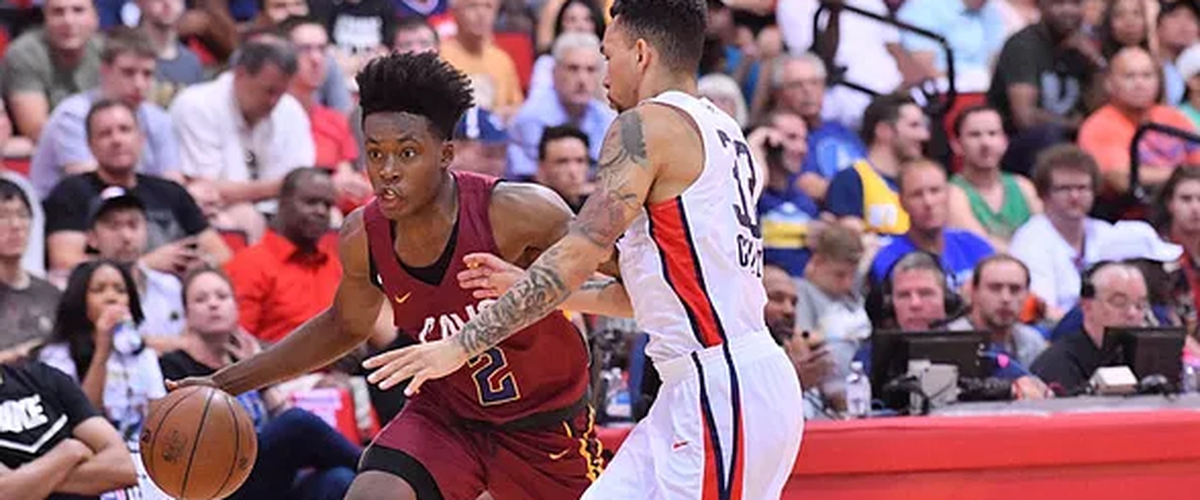 4. Mohamed Bamba- Center, Orlando Magic
In a draft where the life of a bigman was reignited in an era of guard play and dual-talented athletic wings, Bamba has showed in Las Vegas that his defensive range and offensive efficiency can keep him afloat in today's game.
The 7'6 wingspan was tantalizing to scouts during the NBA Draft Combine process and during on-court action, its impact is immediate deterring dribble-drivers and viserating point-blank layups into another atmosphere. Bamba's post-game, like many young centers, needs immense polishing and from a physical perspective, he'll have to gradually elevate his weight while building muscle. Right now as a 7'2 center with a shooting touch to be a solid stretch five, Bamba presents the Magic with a lengthy future.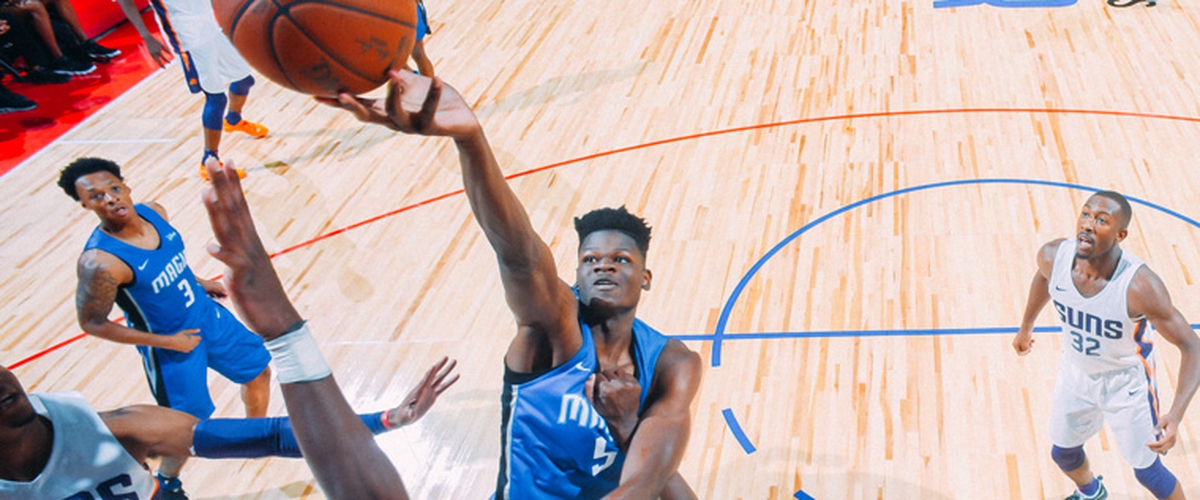 5. Deandre Ayton- Center, Phoenix Suns
The claims of Ayton being a loaf on the defensive end and a stray cat beyond the three-point line on offensive sets at times is very legit. Yet, when engaged on both ends of the court, the game itself opens up for him like a cracked door amongst the whirling backyard wind.
Through simple end-to-end rim running, rolls to the basket, and activity on the glass, Ayton can get 10 points and 10 rebounds easily doing those three separate actions. Utilizing his body and stupendous speed to closeout driving lanes exemplified the type of rim-protector scouts hoped he could be. Amongst an array of fellow Suns Summer League Prospects that have individually showcased their potential, the future is beyond bright for Phoenix basketball. It's damn-near glowing.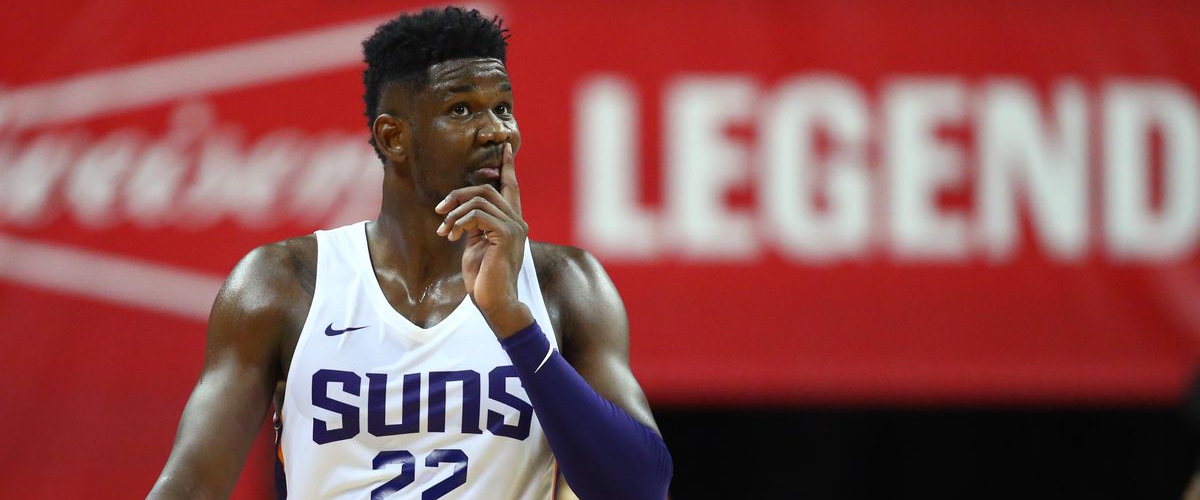 ---