The Case for Casey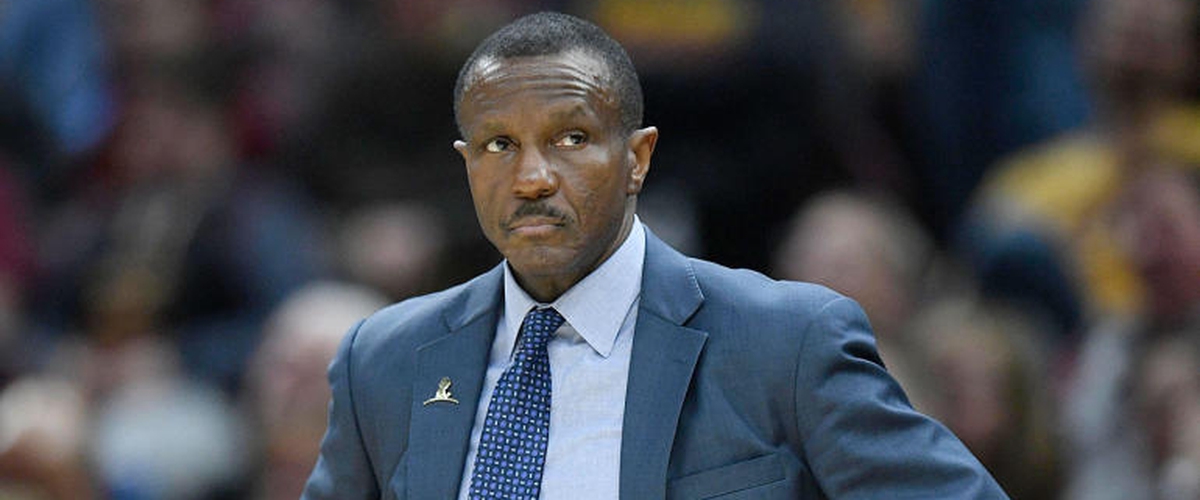 It's been eleven cold, desolate years of The Twilight Zone Experience for the Detroit Pistons since their last postseason victory in the 2008 Eastern Conference Finals versus the Boston Celtics. Seven coaches have gone through their ranks with all of them succumbing to the task of creating a championship contender for the historic NBA franchise within the Motor City. Stan Van Gundy was the seventh and latest crony to wither under pressure and eventually fall apart after going 37-45 last season while refusing to give up his role as President of Basketball Operations after season's end. This transaction made him an even more expendable commodity marking the establishment of another gaping vortex known as the Detroit Pistons head coaching position. Some would say the franchise under General Manager Jeff Bower lucked into the hiring of former Toronto Raptors Coach Dwane Casey as their current replacement, but Casey and past Detroit coach hirings have shown that continuous long-term success isn't in their DNA.
The three overt angles Detroit delivers to their fanbase in terms of a decorated hiring, imminent player development, and the long-term trajectory of the franchise's next five years has Pistons basketball possibly trending upward in the next half-decade. However, will the eerie feeling of a team's ceiling being maxed-out resurface at the helm of Casey in Pistons Red and Blue like it did in Toronto Red and White?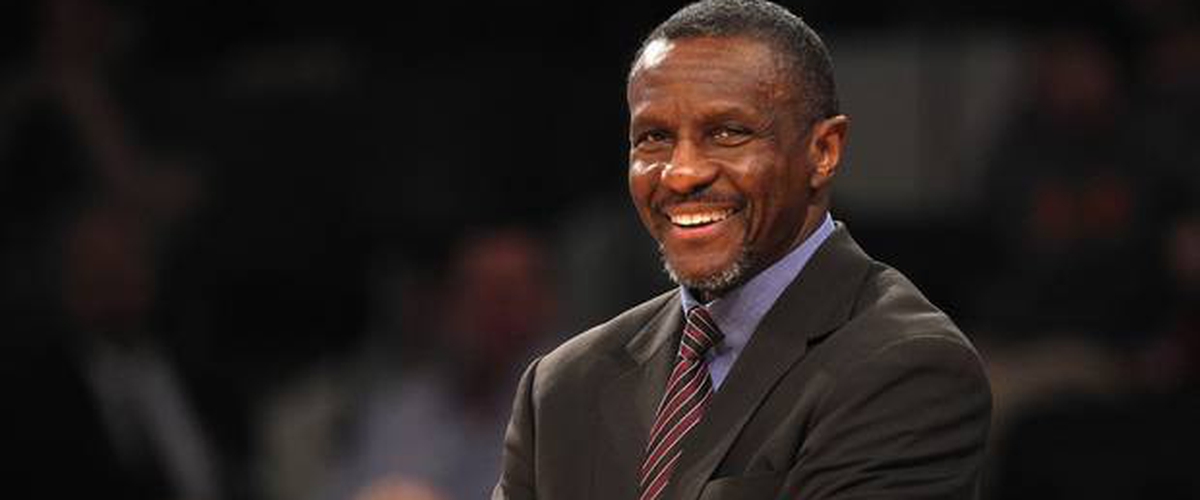 The Hiring: A symbolic move towards positive advancement and team structural building, Detroit hiring Casey brings his baggage of regular-season results and semi-postseason success to Little Caesars Arena. In Toronto, Dwane was tasked with creating a winning attitude ladened with consistency and excitement through in-house parts and limited free-agent enticement. With the flickering Jekyll and Hyde playstyles of All-Star Backcourt Demar Derozan and Kyle Lowry leading the charge, he did just that delivering five consecutive winning seasons in Toronto while leading the franchise to its lone conference final in 2015-2016. In two years, Casey followed that with the most winningest franchise season in Toronto Raptors History with 59 victories and the number one seed in the Eastern Conference Playoffs. The program's evolution from the NBA's exotic border patrol establishment to a competitive force in the Eastern Conference was an upward motion in the NBA world all thanks to Casey molding GM Majri Ujiri's vision into a conducive reality. Considering the rise of NBA talent in terms of higher ceiling players with untapped potential residing under Pistons' management, the sky should have an endless limit under the watchdog of the current coaching staff.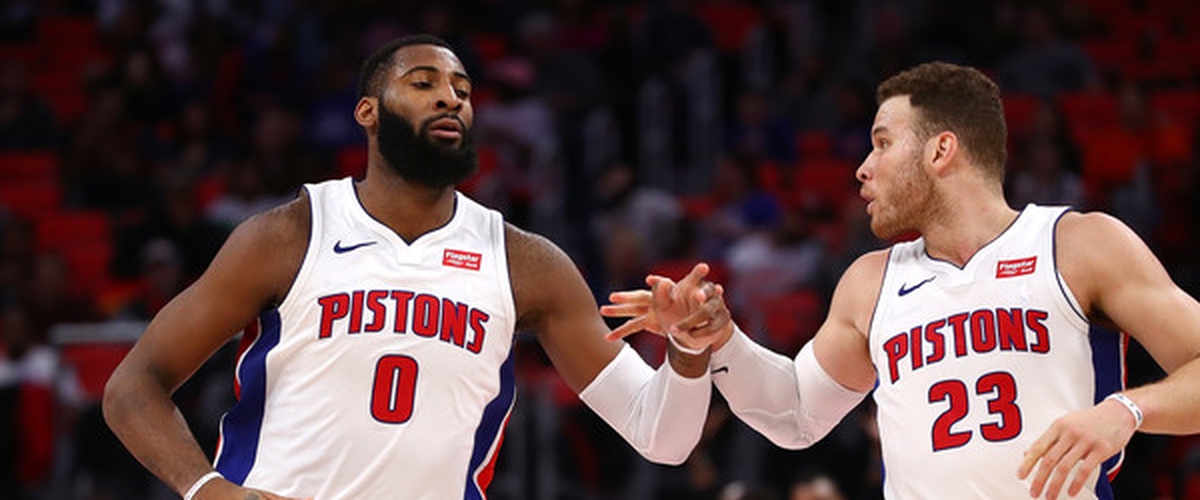 Player Development: The task force of Dwane Casey's current coaching regime has the intriguing and very challenging proposition of developing subjugated Stan Van Gundy lottery selections while orchestrating an on-court play-style around the very talented, but similar frontcourt duo of Power Forward Blake Griffin and Center Andre Drummond. Stanley Johnson and Luke Kennard are the latest Van Gundy draft disciples on the roster that have shown flashes of on-court upside, but haven't truly manifested into anything special to make the fanbase not think they missed out on something better. If Stanley Johnson was going to resort into being a poor-man's version of Andre Roberson minus the elite perimeter defense, then overpaying a rising two-way wing in Kentavious Caldwell-Pope instead of letting him walk in free agency would've been a better idea. If Luke Kennard's All-Star upside was going to take maybe a 3-4 year plan at a two-guard position full of immense professional talent across the country, then maybe not selecting First-Team All-Rookie Donovan Mitchell in the late stages of the lottery was a bad front office idea. It's up to Casey to make Van Gundy's current executive wrongs into developmental coaching rights like he's shown during his tenure in Toronto with the likes of Norman Powell, Delon Wright, Fred VanVleet, and O.G. Anunoby.
The most daunting of the two tasks is the debacle known as Blake Griffin and Andre Drummond; The two promising bigs who's careers began ladened with upside in large part due to their athleticism have declined into current what ifs reside as damaged assets on league-wide trading blocks. Basketball terminology suggests that two players who operate at positions side by side of each other should have converse abilities of one another. There's the rare time where a few duos can manifest amongst one another with similar talents such as Anthony Davis and Demarcus Cousins along with James Harden and Chris Paul. However, in a league where the three-point shot reigns supreme, both compilations of aligning players have the ability to spread the floor and keep defenses honest about duality. Drummond and Griffin do the opposite of spreading the floor- they condense it. Their interior post games are as elementary as they come with Griffin clogging the middle trying to decide which shoulder to turn over, and Drummond contemplating where to begin when operating on the block. Athletically, Blake is on the decline and Andre is nearing the wall of no athletic return as well suggesting that either one of the two is on their way out the door. Considering upper management decided to take on Griffin's quasi-max deal through a blockbuster trade with the Los Angeles Clippers last year, it's safe to say Drummond's days are silently numbered.
On the promising side, Casey is being given the task of co-existing Blake and Andre in the Motor City as Detroit's centerpiece towards Eastern Conference revival like he did in Toronto with Kyle Lowry and Demar Derozan being the Raptor's centerpiece. The later bodes well for the much-maligned and erratic Point Guard Reggie Jackson and slow blooming Shooting Guard Luke Kennard, but how does it give a glimpse of hope for Drummond and Griffin?
For starters, Casey may relay the message to Blake that his mid-range and three-point shot have to be even more heightened in the off-season to be a productive force in the current offense. Next, honing into Andre that being the best rim protector, rebounder, and free-throw shooter he can be would do wonders for the team to rise up as well. Then, Dwane can focus on his two bigs biggest strengths... their skilled passing inside and outside the post providing the tandem easier buckets in transitions and within the half-court for their teammates. Those desired means give Detroit a chance to maximize potential and the best opportunity to win.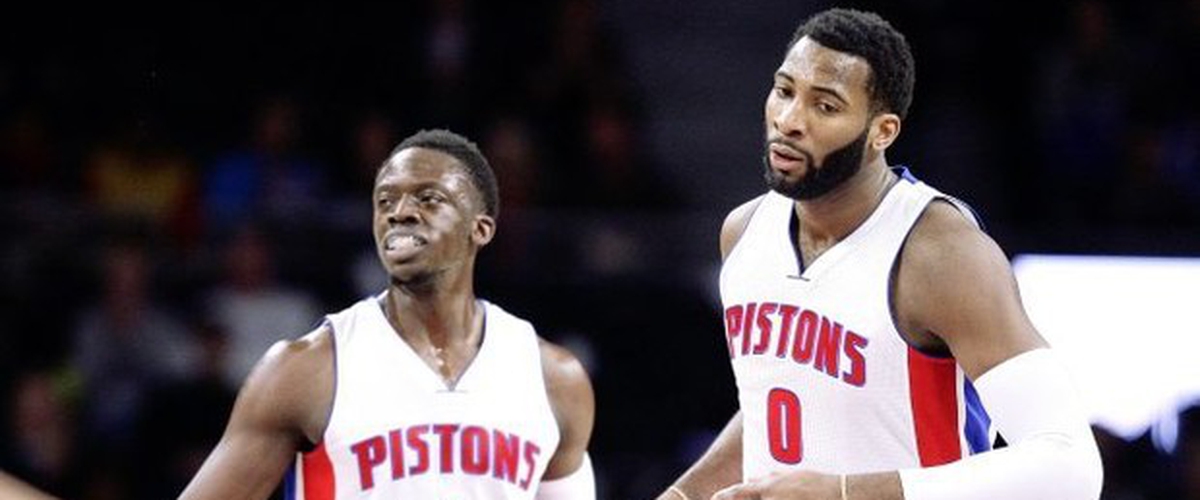 The Future: Predicting Casey's impact on the Pistons in five years is a pricey situation to decipher. In five years with the Raptors, he took the franchise to heights unknown and may be The 2018 NBA Coach of The Year which is voted by the media (was voted such by his coaching peers in 2018) and was still fired because of being swept consecutive years in the Eastern Conference Semifinals. The same could happen as the leader of Detroit, but considering where the Pistons are at now, they would salivate at such a trade-off opportunity from their latter lean years. In supreme honesty, the next couple of drafts may decide where this franchise projects in the long haul. They don't have any lottery selections this year, because they shipped them to the Clippers, but future gems upper-management can parlay to Casey in drafts down the road could bode uplifting wonders for the Pistons. The ultimate goal for the franchise is to capture the Larry O'brien Trophy, but if in five years, three playoff appearances and a trio of series wins are ladened in between the identity discovery years, then that's a building block to construct upon.
---