Divisional Round Playoff Picks - Getting Closer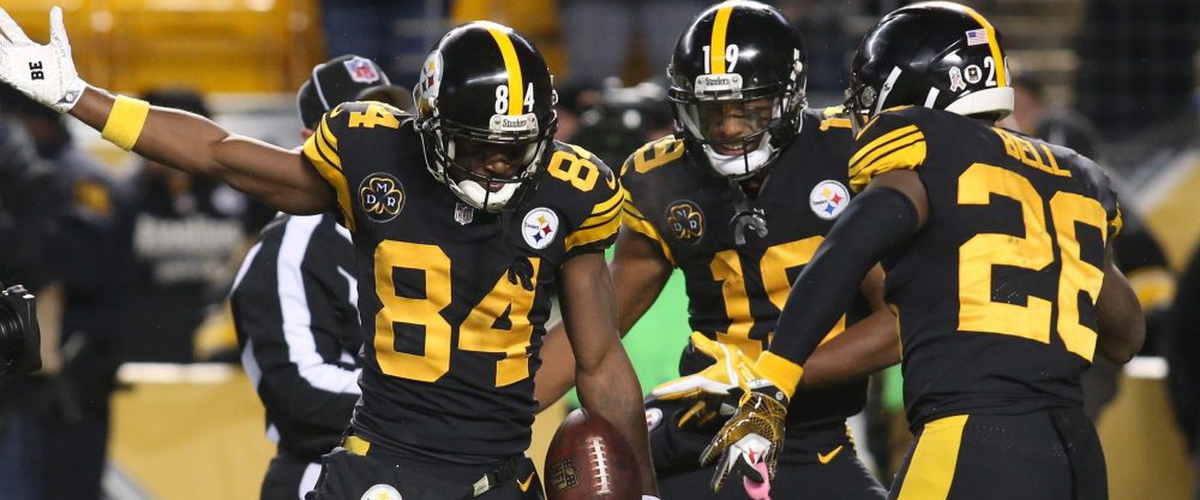 Who else is astonished that we're almost at the end of the season? 2018 got off to a thumping start last week when four NFL playoff games took the world by storm and this week, four more are on the slate. The Falcons and Eagles kick off the weekend Saturday afternoon in a battle between two teams with the odds stacked against them. Later in the evening, Tennessee goes on the road as huge underdogs to square off against the Patriots. Sunday's games start early in the afternoon in Pittsburgh as the Steelers will host the Jaguars in a week 5 rematch. The Divisional Round closes when the Saints march into Minnesota Sunday night in search of a win. It should be a great weekend of football. Let's jump right into the picks!
Atlanta Falcons @ Philadelphia Eagles (Saturday, 4:35 PM ET)
Nick Foles vs. Matt Ryan. The Eagles and the Falcons. Both of these teams have plenty of talent outside of the quarterback position and boast very intimidating rosters. There's only one problem: Carson Wentz is not running out of the locker room and onto the field for the Eagles. Nick Foles is not a bad quarterback, but he's no Matt Ryan. Atlanta played a very good game against a great Rams team last week and should carry that momentum into this contest. Expect another turnover or two to be the difference in the end and considering Matt Ryan is the better QB, Atlanta should emerge victorious in a close one.
The Pick: Falcons 28, Eagles 24
Tennessee Titans @ New England Patriots (Saturday, 8:15 PM ET)
Tom Brady's TD:INT ratio in his past five contests is... 6:5. That's not very good and certainly not what you'd expect from a player many call the greatest in the history of the sport. I anticipate a big game from Brady, who's just leaps and bounds better than Marcus Mariota. Tennessee had a resurgent second half last week against Kansas City but in reality, it was Andy Reid's conservative play calling that lost the Chiefs that game – it didn't have too much to do with the Titans going out and winning it. New England is a better team than Tennessee. It's that simple. This won't be close.
The Pick: Patriots 34, Titans 20
Jacksonville Jaguars @ Pittsburgh Steelers (Sunday, 1:05 PM ET)
This is an intriguing game. The Jaguars picked off Pittsburgh QB Ben Roethlisberger a whopping five times back in week five (the last time these teams met). Big Ben has thrown just seven interceptions in his last 10 games. It's safe to say that early-season disappointment was an aberration. Jacksonville has the defense to compete with Pittsburgh, but it's going to be so difficult to shut down Big Ben, Le'Veon Bell, JuJu Smith-Schuster and the returning Antonio Brown for a second time in the same season. Blake Bortles is no Ben Roethlisberger, and I'm rolling with the Steelers in this one.
The Pick: Steelers 27, Jaguars 17
New Orleans Saints @ Minnesota Vikings (Sunday, 4:40 PM ET)
The second-best offensive attack in the NFL travels to Minnesota to face the best defense in the league. It's a lot easier to pick the better quarterback to win in the postseason, which is what I'm doing again here. Minnesota has enjoyed a great season with Case Keenum under center, but all good things must come to an end. Yes, I know Drew Brees isn't a cold weather QB. Yes, I know Alvin Kamara and Mark Ingram were shut down last week. I also know that Brees and Sean Payton have been here before and know exactly what it takes to get to the next round. I like Minnesota, but the Saints have too many weapons and a decent defense in their own right. New Orleans will come marching in and grab the W on Sunday.
The Pick: Saints 31, Vikings 24
That's it for this week's edition of picks! Let me know if you guys have anything different by contacting me at the information posted below!
————————————————————————————————————
This is your reminder to put your Best Foot(e) Forward in everything you do today! Always do the right thing and be the best possible version of yourself every day.
As always, if you'd like to get in touch with me or follow my social media accounts, you can find them here:
Facebook: The Best Foote Forward
Twitter: @TheBestFooteFWD
Instagram: @thebestfooteforward
Email: bestfooteforward17@gmail.com